I was invited to a "sweet" storytelling session at The Atrium of the Eastwood Mall today. Toblerone, the legendary triangular chocolate from Switzerland, brought together three unique personalities to share their personal vignettes on Pinoy "lambing." The event was hosted by RJ Ledesma.
Event host RJ Ledesma
Columnist and entrepreneur Twee Gonzalez, RockEd founder and writer Gang Badoy-Capati, and actress and blogger Saab Magalona recounted their personal Toblerone memories.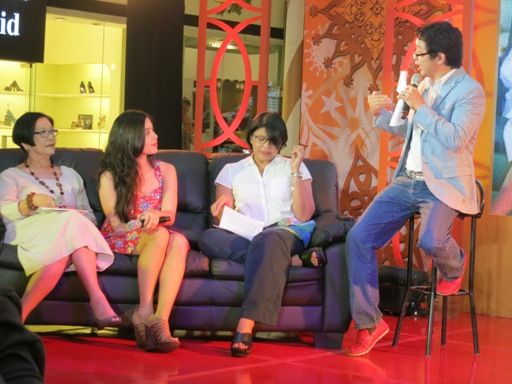 The storytellers from left to right: Twee Gonzalez, Saab Magalona and Gang Badoy-Capati with RJ Ledesma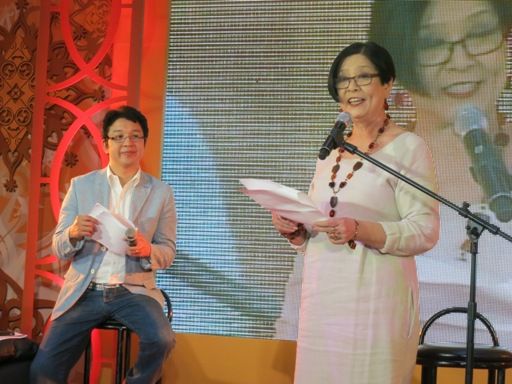 Twee Gonzalez
This storytelling session also tackled issues such as the evolution of Pinoy lambing from the baby boomers to the millenials, whether online chats carry the same weight as the handwritten notes of an earlier generation, whether or not technology divides and bridges, and if Pinoy lambing still speak the same language.
Gang Badoy-Capati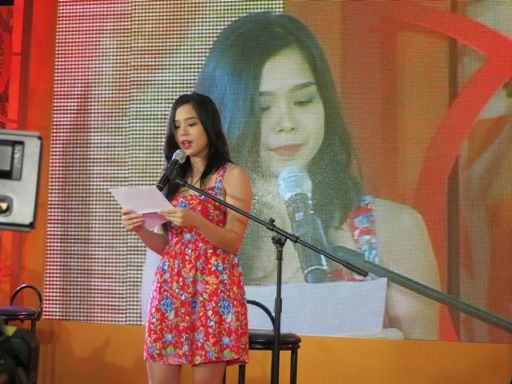 Saab Magalona
Fren Lagman, Toblerone Philippines Brand Manager, says, "We are proud to have esteemed storytellers such as Gang, Twee and Saab join us in our campaign to bring back more 'lambing' in the everyday moments of Filipinos. Everyone could use a little more love and sweetness in our lives."
Fren Lagman, Toblerone Philippines Brand Manager
After the storytelling session came the launch of the
Toblerone Oversize Gift Bar
, an ideal gift for family and friends this Christmas. The Toblerone Oversize Gift Bar is a Toblerone weighing 4.5 kilos.
Toblerone Gift Hubs
To bring "lambing" closer to their customers, Toblerone Philippines also announced that every weekend starting now until December 16,
Toblerone Gift Hubs
will be opened in major malls around Metro Manila. Here, customers can purchase their favorite Toblerone variants and have them personalized and gift-wrapped for their loved ones. They will also have a chance to win one variant of the Toblerone Oversize Gift Bar.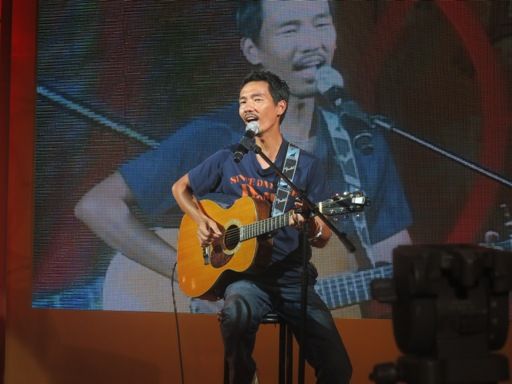 Paolo Santos
Paolo Santos serenaded the crowd after the launch of the Toblerone Oversize Gift Bar and the Toblerone Gift Hubs. Members of the media also awaited the drawing of the raffle winners. Five lucky people would each take home one Toblerone Oversize Gift Bar.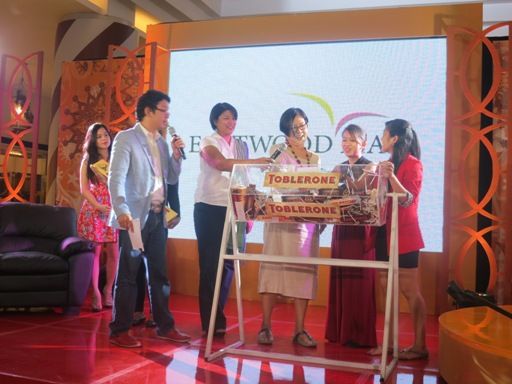 Drawing of raffle winners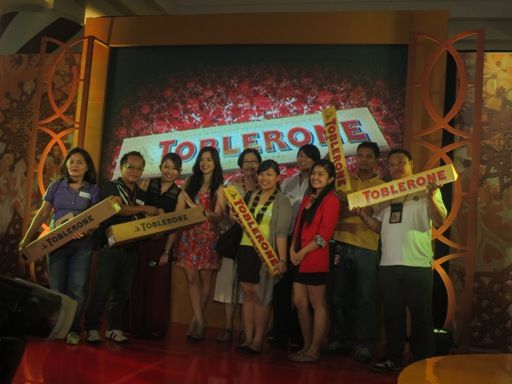 Winners of Toblerone Oversize Gift Bar
For more information on Toblerone and to know where you can find your nearest Toblerone Gift Hub, visit
www.facebook.com/TobleronePilipinas
.