My love for shrimps has prompted me to try these Breaded Shrimp Nuggets from Century Canning Corporation. Shrimps are expensive, so I wasn't surprised that a 360g of shrimp nuggets would cost Php150.00. This better be good, I kept telling myself while I was getting one pack from the frozen food freezer.
Century Breaded Shrimp Nuggets (360g), Php150.00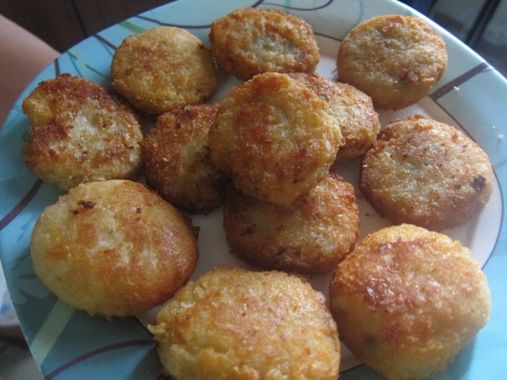 There were only 12 small shrimp nuggets all in all, but I didn't feel short-changed because there were real shrimps inside those nuggets. I could see and taste the shrimps in every bite. I felt, however, that an exciting shrimp dip (tartar sauce or sweet-and-sour sauce) was needed to enhance the flavor of these breaded shrimp nuggets.