We went to Serendra to eat and stroll around last December 20, the night before the world was supposed to end. Hubby wanted to try the food offerings of Sentro 1771, a member of the Chateau 1771 Group of Restaurants.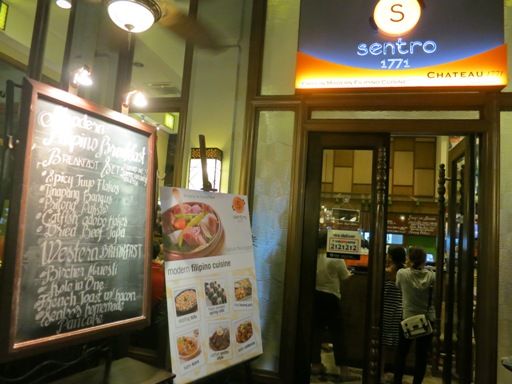 Sentro 1771 is an expensive-looking restaurant if you'd ask me.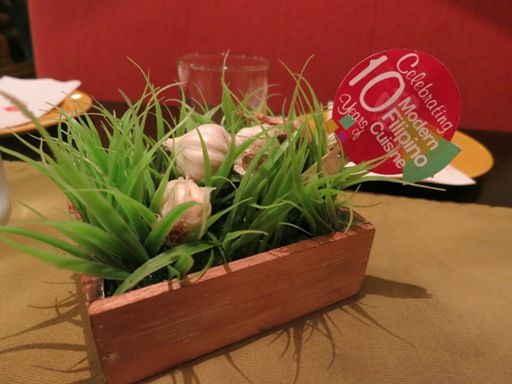 We ordered Tokwa't Belly, Crispy Pork Ribs and Catfish Sentro Style.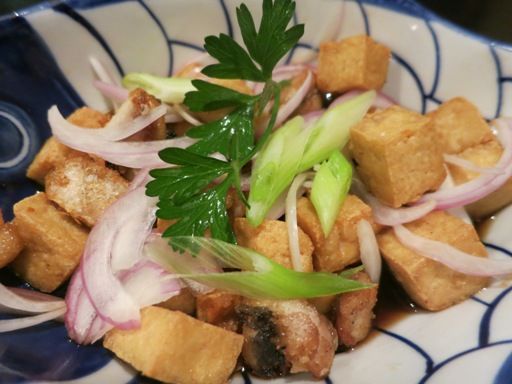 Tokwa't Belly, Php270.00
I am a big fan of bangus (milkfish), and I particularly like bangus belly. This prompted me to try their Tokwa't Belly. This is deep-fried bangus belly and tofu cubes with minced onions in vinegar-soy dressing. I liked it, but I would have enjoyed it more if they made it a bit spicy.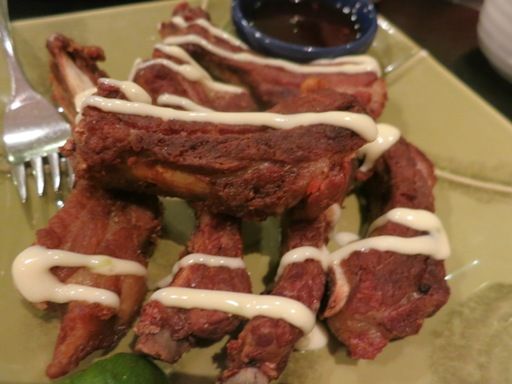 Crispy Pork Ribs (Solo), Php440.00
This is one of their bestsellers. Baby back rib fingers were deep-fried and drizzled with mayo. It came with a guava dip. Hubby said it was okay. Diners are encouraged to eat these using their hands.
Catfish Sentro Style (Solo), Php350.00
This is catfish fillet glazed with Ponzu sauce. Ponzu is a Japanese citrus sauce. The soft and flavorful catfish fillet was delightful.
House Iced Tea (Php110.00) and Fruit Duos (Green Mango-Dalanghita), Php180.00
I have no idea what their House Iced Tea tasted like because hubby and I had the Green Mango-Dalanghita Fruit Duos. I didn't think I would enjoy this because it used two sour fruits, but lo and behold, I liked it! It wasn't too sour but not too sweet either; it was cool and refreshing!
While the three dishes we ordered were good individually, it was unfortunate that we chose the wrong food combination. We realized halfway through eating that the Tokwa't Belly (with vinegar), Crispy Pork Ribs (with guava dip) and Catfish Sentro Style (with Ponzu sauce) all leaned on the sour side. Our dining experience at Sentro 1771 could have been more satisfying had we carefully selected the food we ordered. Lesson learned.
Sentro 1771
Serendra Piazza, McKinley Parkway
Fort Bonifacio, Taguig
Telephone No.: (02) 856-0581