Because I couldn't get enough of California Pizza Kitchen (CPK), we decided to have dinner at their Shangri-la Plaza Mall branch the day after Christmas. I couldn't remember exactly where I placed our official receipt, so that's the reason why I didn't have the prices of the food we ordered during our most recent visit to CPK. We had Garlic Cream Fettucine with Shrimp, Cheese Steak Sandwich and The Original BBQ Chicken Pizza.
Garlic Cream Fettucine with Shrimp
My son ate a lot of this, which only means one thing: it's yummy!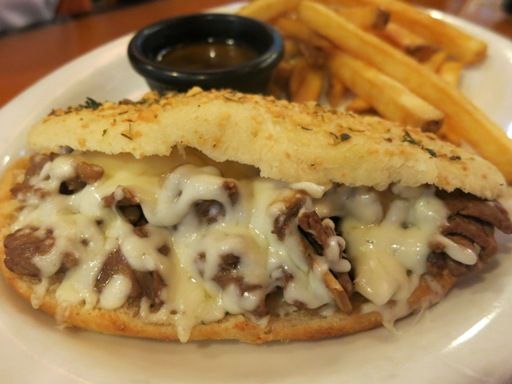 Cheese Steak Sandwich
I was able to try this during the media launch of C
PK's Bonifacio High Street Branch
last December 6, 2012, and this was one of my favorites. Because I already know how it tastes like, I let hubby have it all for himself. What he liked most about it was that it's oozing with cheese, and the steak strips were tender and savory. However, he said the bread was not as soft as he expected it to be.
The Original BBQ Chicken Pizza
I simply must have this because it's CPK's most popular pizza. I had high expectations of this pizza, and boy oh boy, it was great! It was probably one of the tastiest pizzas I've ever had. It had BBQ Chicken, CPK's legendary BBQ sauce, smoked Gouda and mozzarella cheese, sliced red onions and cilantro.
California Pizza Kitchen
2/F,Shangri-la Plaza Mall
Mandaluyong City
Telephone No.: (02) 687-7841 to 42