We were at Bonifacio High Street last Sunday, looking for a restaurant where hubby could use his Bistro Circle discount card. We ended up having dinner at Italianni's Restaurant. We failed to get the complimentary Sicilian Chicken Salad valued at Php425.00 because I forgot to bring our Italiani's free appetizer voucher. Sigh!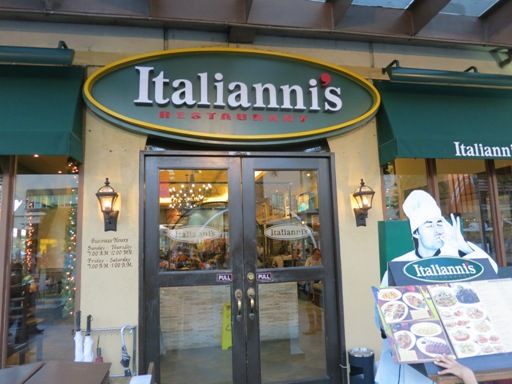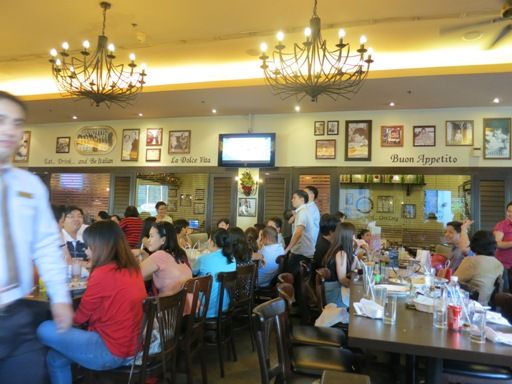 Italianni's Restaurant, Bonifacio High Street
We ordered the Farmer's Feast combo, which consisted of Aglio Olio, Braised Baby Back Ribs with Bourbon Sauce and Herb-Roasted Chicken. We also had Spaghetti Al Nero because hubby wanted to try it.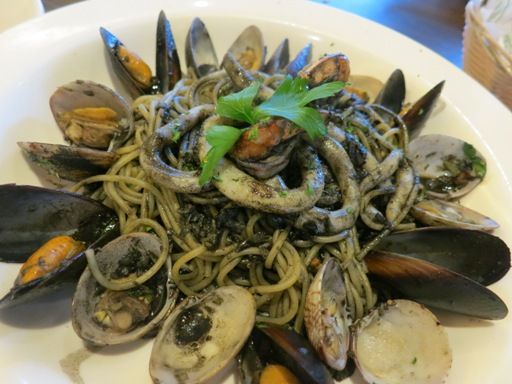 Spaghetti Al Nero (Regular), Php595.00
This is spaghetti with mussels, shrimps, clams and calamari in black squid ink sauce. As you can see, they did not scrimp on the ingredients here, which made for a delightful and delicious treat. Hubby and I enjoyed this pasta dish a lot!
Farmer's Feast, Php1,125.00
Aglio Olio
This was a bit spicy, but the little boy was able to tolerate it.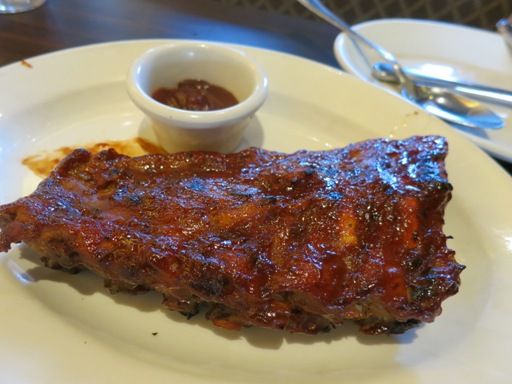 Braised Baby Back Ribs with Bourbon Sauce
I had only a little of this because I was trying to avoid cholesterol-laden food; hubby, a certified meat lover, ate most of it. The ribs were tender and flavorful.
Herb-Roasted Chicken
This was served fresh off the roaster, as evidenced by the slight crispiness of the skin.
Iced tea, refillable (Php110.00), Choco Coffee Jelly Frost (Php160.00), Wheatgrass Pineapple (Php140.00)
The Choco Coffee Jelly Frost was hubby's order, but the little boy wanted it, so he had a few sips of his daddy's drink. I had Wheatgrass Pineapple. The menu says it's a "guilt-free drink," so that's why I ordered it. It's a combination of wheatgrass, pineapple and mint leaves. I liked its unique and refreshing taste.
Italianni's Restaurant
Quadrant 5, Space 1E14, Bonifacio High Street
Bonifacio Global City
Telephone No. (02) 856-4094; (02) 856-3890
Email Address: italbhs@bistro.com.ph