My eldest niece paid me a visit on my birthday. She and her boyfriend also bought a small Mango Cake from Red Ribbon for me. That actually became my birthday cake since I had no time to buy one.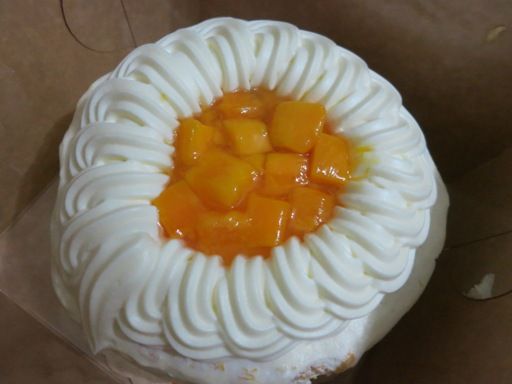 Mango Cake from Red Ribbon
This Mango Cake is a white chiffon cake layered with light mango cream filling and icing with real mango bits and topped with mango slices. When they gave the cake to me, the first question I asked them was, "How did you know I like mangoes"? For indeed, I love mangoes, and the Mango Cake that they bought for me was perfect! It was moist and not too sweet, and it really tasted like mangoes. My husband and my son liked it, too!