The Kinder 2 classes of La Salle Green Hills had their culminating activity more than two weeks ago, and to our surprise, our son got 6 gold medals (for General Academic Excellence, Language, Science, Computer, Music and Perfect Attendance) and 2 silver medals (for Reading and Filipino). That called for a celebration, and that blowout happened only last Sunday when his lolo and lola (grandfather and grandmother) and aunt and uncle (my younger sister and younger brother) were there to celebrate with us. We had lunch at 8 Spices Thai Cuisine at Robinsons Galleria.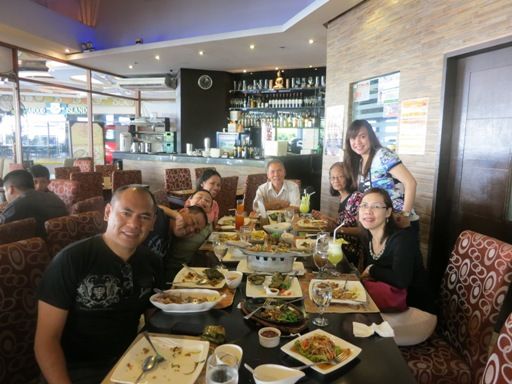 Celebrating with family!
We had a feast!
Steamed Whole Lapu-Lapu with Spicy Herb, Php510.00
This is a soupy fish dish. I ate the fish, but found the soup too spicy.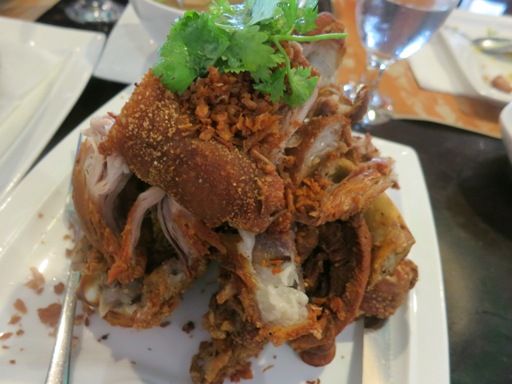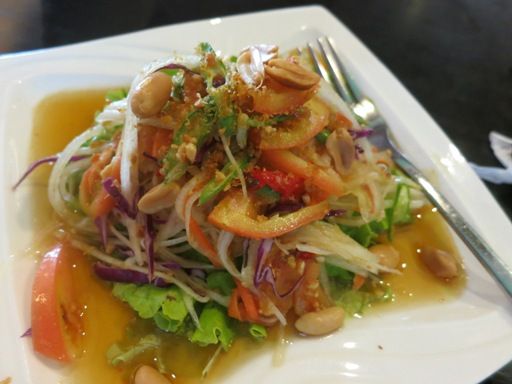 Thai Crispy Pata with Papaya Salad, Php520.00
This is very similar to our Pinoy Crispy Pata in terms of crispiness and taste. The only difference is that it was served with Papaya Salad, which is the Thai version of our Pinoy
atchara
(pickled unripe papaya).
Fried Chicken Pandan, Php560.00
Chicken was wrapped with pandan leaves and fried. Everybody liked this because it was crispy and tasty.
Bangus Sisig, Php220.00
I love bangus, so I was excited to try this. Taste-wise, it was okay, but it was somewhat overcooked because the bangus sisig was a bit chewy and tough to bite.
Broccoli with Crabmeat, Php380.00
This was the least favorite of all probably because it didn't complement the flavors of the other dishes we ordered.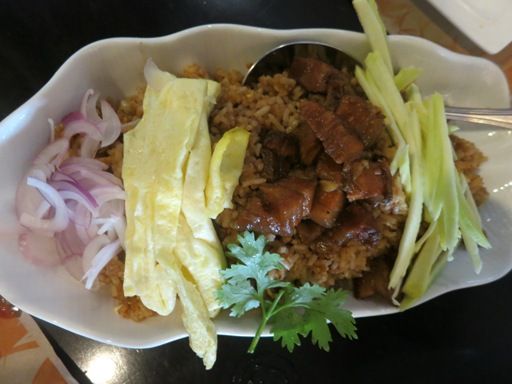 Bagoong Fried Rice, Php295.00
I liked this more than the Pineapple Fried Rice simply because it's delicious!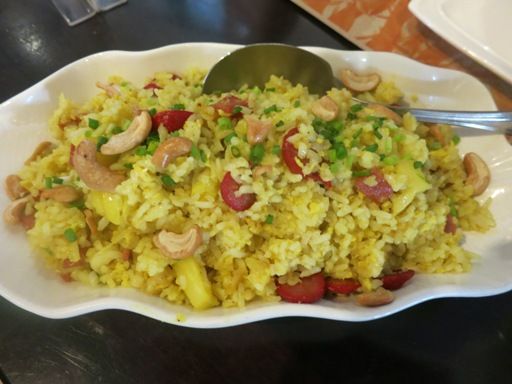 Pineapple Fried Rice, Php295.00
This fried rice was slightly sweet. This was what our little boy had.
8 Spices Thai Cuisine
2nd Level, The Veranda, Robinsons Galleria
Quezon City
Telephone No.: (02) 571-3361