Just because I was happy that my son brought home 8 graduation medals (6 gold medals and 2 silver medals) last March 12, his graduation day from Kinder 2, I dialled 5-55-55 for Greenwich delivery to order "Overloaded Barkada Feast B" that we also shared with some friends. We paid Php599.00 for this Barkada Bundle meal which consisted of 1 Double Thin Ultimate Special Overload, 1 Spaghetti Supreme, 1 Bacon Chicken Carbonara, 4 pcs. Jumbo Crunchy Chicken, 4 rice, and 4 small cups of Coke. Delivery charge was Php60.00.
Double thin Ultimate Special Overload
We only had two slices of this pizza because we gave most of it to our friends, but what we had was enough to give our verdict on its taste: this pizza was yummy, but it was too small. The picture in the Internet was way bigger!
Spaghetti Supreme
This was for the little boy. He almost finished this large serving of Spaghetti Supreme all by himself, which meant he really liked it.
Bacon Chicken Carbonara
This was sent to our friends, too, so we didn't have an idea of how it tasted like, but I was quite certain that it's also delicious. This was also good for sharing.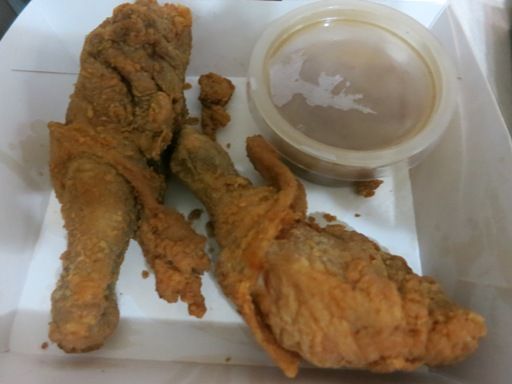 4-pcs. Jumbo Crunchy Chicken
My husband and my son enjoyed this huge and crunchy fried chicken. They're very tasty!
(Note: I wasn't able to take a picture of the rice and soft drinks that were also included in our Greenwich "Overloaded Barkada Feast B.")
Overall, we were satisfied with our order, except for the size of our pizza.
Greenwich
Delivery: 5-55-55
Order Online: www.greenwichdelivery.com