Every time we visit Bonifacio High Street, we always stop by Heroes but never attempted to get inside. Various collectible items are displayed inside Heroes; some are for sale, while others are not. They also have a small dining area for guests to eat while looking at the items that catch their fancy.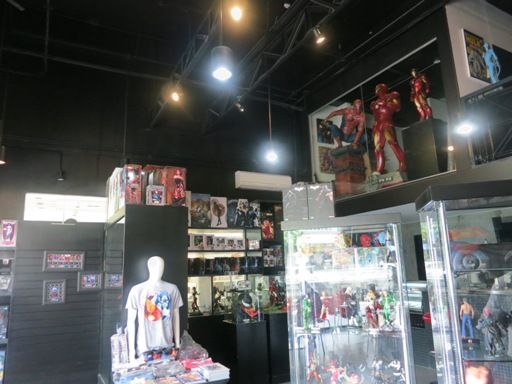 We had lunch at Heroes last Saturday, and the little boy had fun posing with his favorite action heroes.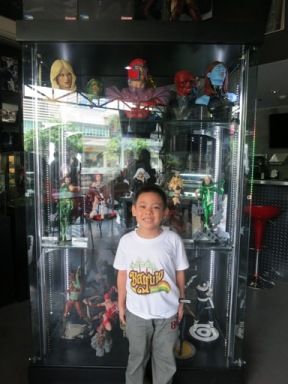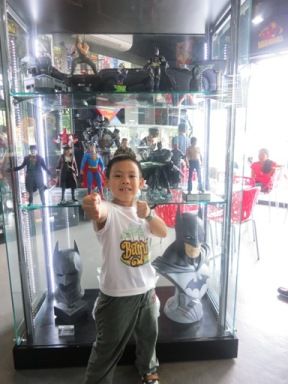 We ordered Squid Steak, Cajun-Style Cream Dory, Pork BBQ & Rice, and Chicken Poppers.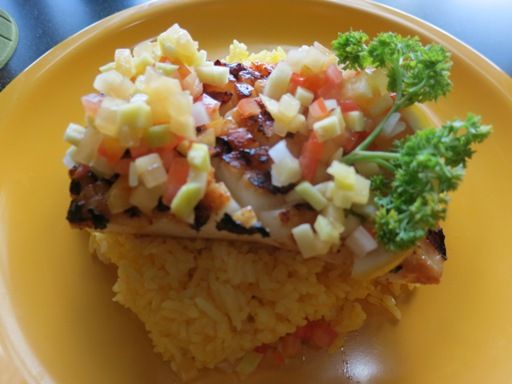 Squid Steak, Php295.00
This is one of their bestsellers. It's grilled squid with fried rice. The squid was grilled just right because it was tender and not rubbery, plus it's seasoned perfectly. Hubby enjoyed it!
Cajun-Style Cream Dory, Php195.00
Because I like fish, I ordered this cream dory served Cajun style with fried rice. I loved the thick fish fillet because I could really relish the taste of the cream dory. The rice serving was also huge, so I was really full after eating.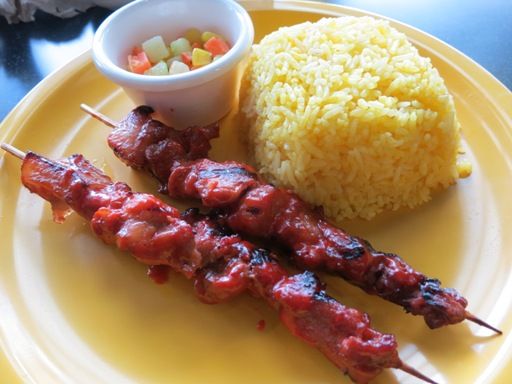 Pork BBQ & Rice, Php145.00
This is for our helper, two sticks of pork BBQ with fried rice and buttered veggies, but I made sure I got some of her pork BBQ to know how it tasted like. It was okay.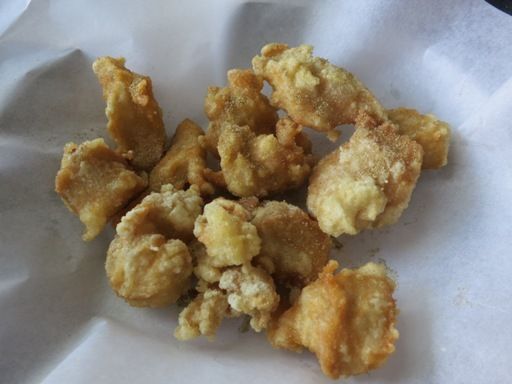 Chicken Poppers, Php145.00
Chicken Poppers is Heroes' own version of chicken nuggets. They were served hot, and they were really crunchy. The little boy liked these very much. I think the serving was too small, however.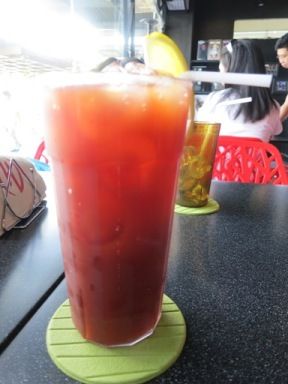 Iced Tea, Php80.00
We ordered this house-blended iced tea for the little boy, but he didn't like it. He said it tasted strange.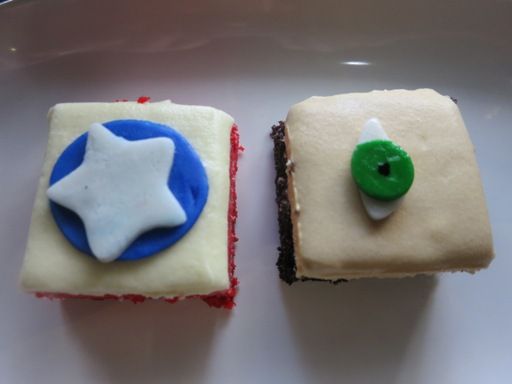 Captain America Red and X-Men Choco Cake, Php70.00 each
We all liked X-Men Choco Cake more than the Captain America Red because of the moist and not overwhelmingly sweet chocolate. The little boy actually had two X-Men Choco Cakes.
Heroes is a toy collector's haven. I will go here to eat but not to buy toys simply because I'm not a collector, and I don't have the means to buy the expensive toys on display.
Heroes
B6-971 Bldg. 6, Bonifacio High Street
Fort Bonifacio, Taguig
Telephone No.: (02) 511-7327