I always buy taho (sweetened soy bean curd) every chance I get. I've had the usual taho with arnibal (brown sugar and vanilla syrup) and the flavored taho from stalls at the mall, but I've never tasted Strawberry Taho before, so when we went to Baguio two weekends ago, I told myself that I wouldn't leave Baguio without having tried it, and I did!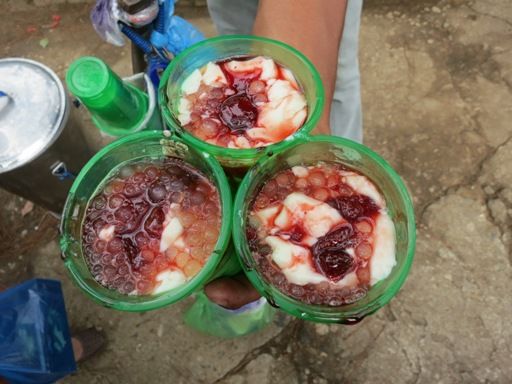 Baguio's Strawberry Taho, (Php15.00, small cup; Php20.00, large cup)
The Strawberry Taho we bought was warm, just the way I like it. Instead of
arnibal
, this Strawberry Taho uses strawberry syrup, and it has strawberry bits, too. The sweet-tart goodness of strawberries combined with the
taho
was delightful. Even the little boy enjoyed it.
Have you tried Baguio's Strawberry Taho?