Our 6-year-old son loves ice cream. As a matter of fact, that's his constant request every time we're at the mall. We were at Serendra last Saturday, and as expected, he asked for a scoop of ice cream from Gelatissimo.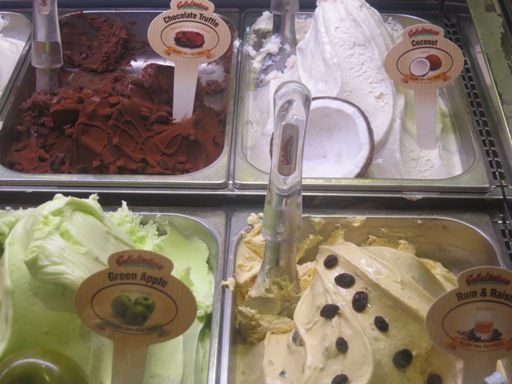 Some of the Most Exciting Flavors of Gelatissimo Ice Cream
Gelatissimo
is Australia's most popular gelato. Gelato is the Italian word for "ice cream." It is derived from the Latin word "gelatus" which means "frozen." Gelato is healthier than regular ice cream because it has lesser butterfat. Gelatissimo's dairy range flavors are 90% to 97% fat-free, and they use only the finest local and imported ingredients.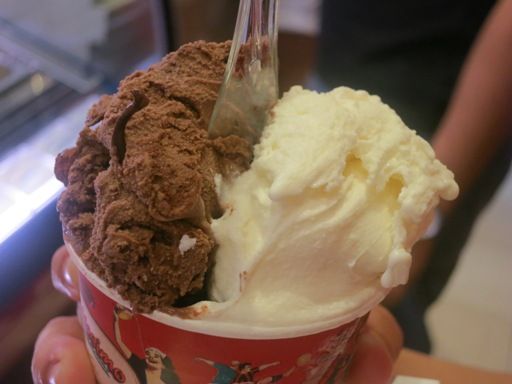 The little boy's cup (Chocolate Truffle and White Chocolate), Php160.00
Because it's a lot cheaper if we buy two scoops (Php160.00), instead of just one scoop (Php110.00), we chose to get the bigger cup and ordered one scoop of
White Chocolate
(the little boy's choice) and one scoop of
Chocolate Truffle
(his Dad's choice) for father and son to share, but because our little boy wanted both flavors so much, he ended up eating everything. He said he liked the White Chocolate more than the Chocolate Truffle, but his Dad and I preferred the Chocolate Truffle. Both gelato flavors were smooth, rich and yummy.
Gelatissimo
Serendra, Bonifacio High St.
Fort Bonifacio, Taguig
Telephone No.: (02) 576-3088