Because the little boy wanted a toy from Jollibee, we went there last week to have our afternoon snacks. It's been a while since we've last eaten at Jollibee, and I wasn't sure what to order for myself. We ended up having Jollibee Spaghetti, Crisscut Fries, Creamy Macaroni Soup, Peach Mango Pie and 1-pc Burger Steak.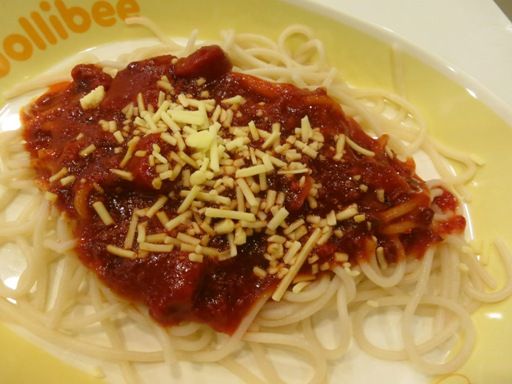 Jollibee Spaghetti with Large Pineapple Juice + Toy, Php99.00
Jollibee Spaghetti
is sweet-style spaghetti with ground beef, ham and sausages, topped with cheese.
The little boy wasn't able to finish his plate because he was more interested in the Swing 'N Dunk toy that he got than in his Jollibee Spaghetti.
Crisscut Fries (Large), Php51.00
I wasn't really aware that "zesty" means "spicy," so I bought this
Zesty Cheese Crisscut Fries
for the little boy. He stopped eating these after munching on a few pieces simply because they were too hot for him. We took home what's left of his Crisscut Fries and gave them to his Dad who enjoyed them, by the way.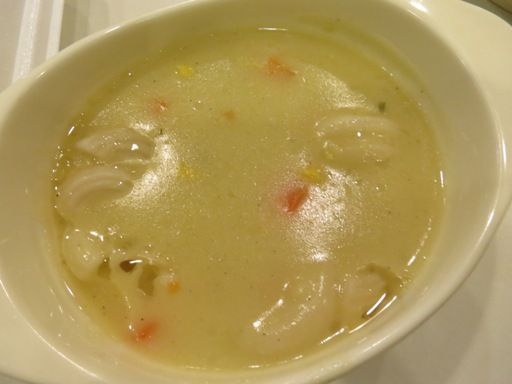 Creamy Macaroni Soup, Php30.00
This
Creamy Macaroni Soup
was indeed creamy. It was also tasty, and it was served hot. I liked it!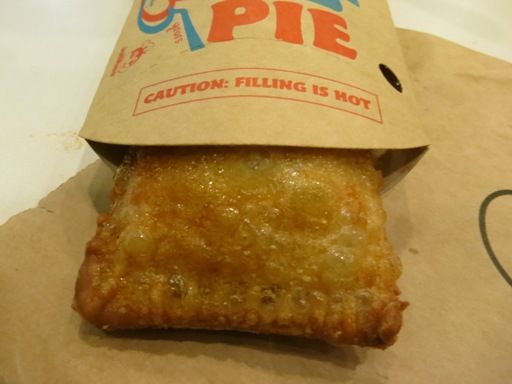 Peach Mango Pie, Php25.00
This
Peach Mango Pie
was mine, too. I loved its crisp crust and the peach and mango fillings inside.
1-pc Burger Steak with Rice (Value Meal), Php49.00
This
Burger Steak
is what I've always been ordering for myself from Jollibee when I was still a student and when I already had a job. This 100% pure beef patty with mushroom gravy is simply flavorful. This time, though, I ordered it for our helper.
Jollibee
Ground Floor, Robinsons Galleria
Quezon City