We went back to Mezza Norte in Trinoma last Saturday to try the food offerings of other vendors. One of those we bought was the bestseller of Joshua Tree, their Char Kway Teow, priced at Php125.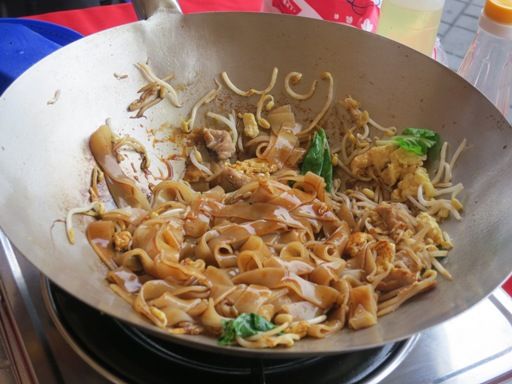 This Char Kway Teow is flat rice noodles with pork cutlets, bean sprouts and pechay (Chinese cabbage) stir-fried in dark soy sauce. I requested my Char Kway Teow to be slightly spicy only. I ate a little, shared some with hubby, and gave the rest to our helper.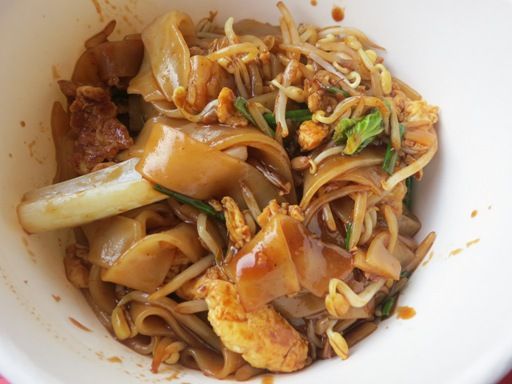 Char Kway Teow, Php125.00
Hubby and our helper liked it. My say: I loved the tender meat and the crunchy veggies, but for some reason, I didn't like the flat rice noodles that much. I find thin noodles more appealing.
*Joshua Tree is owned by Maricel Agapito. She sells hawker-style Asian noodles at Mezza Norte.