Mezza Norte, Quezon City's premiere food and lifestyle night market, has opened in Ayala Malls' Trinoma last night.
RJ Ledesma
, co-founder of Mercato Centrale Group was there to formally open Mezza Norte to the public.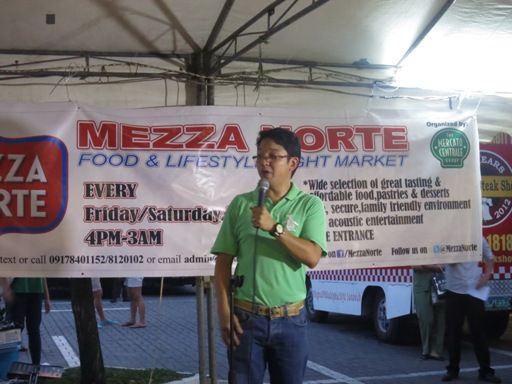 The M
ercato Centrale Group
is the successful events group behind Metro Manila's premier food and lifestyle night weekend markets that include
Midnight Mercato
in Bonifacio Global City and
Cucina Andare
at the Glorietta Park, Makati.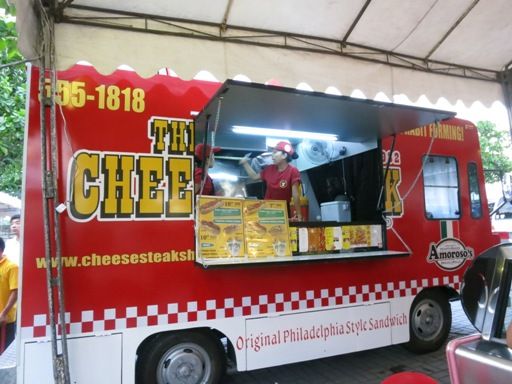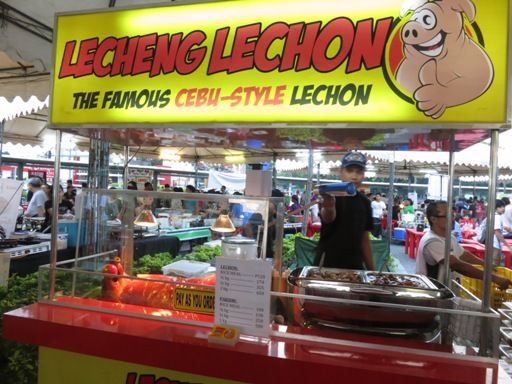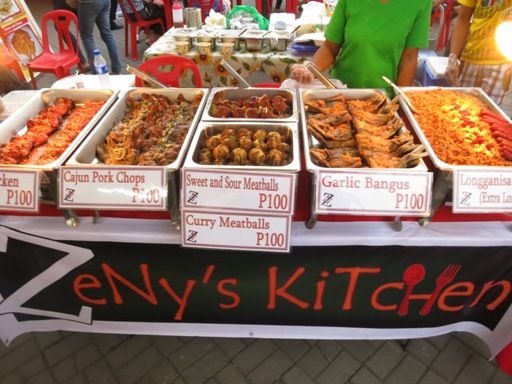 I was there, together with other food enthusiasts, to savor Mezza Norte's wide selection of delectable and affordable goodies including Pinoy street foods, grilled foods, rice meals, burgers, kebabs, dimsums, tacos, ice creams, cakes, pastries, fruit shakes, and a lot more.
Grilled Foods
Sandwiches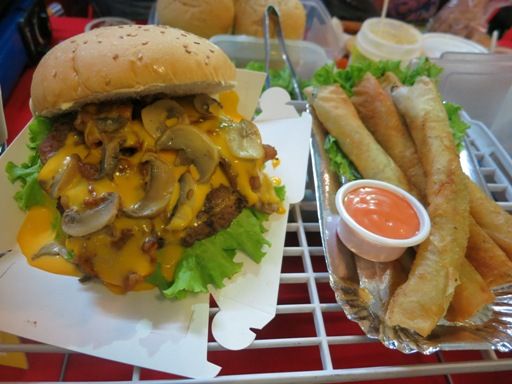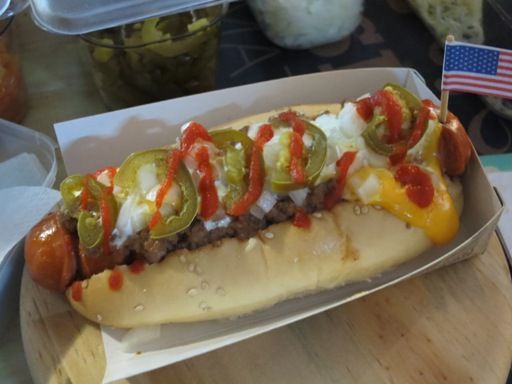 Pica Pica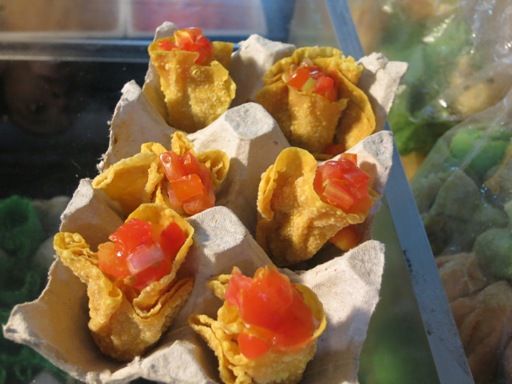 According to RJ Ledesma, Trinoma was chosen as the location for Mezza Norte because it's strategcially located at the heart of Quezon City "where we can best serve Northern Manila's food enthusiasts." Mezza Norte also complements Trinoma's great shopping, dining and entertainment experience.
Cakes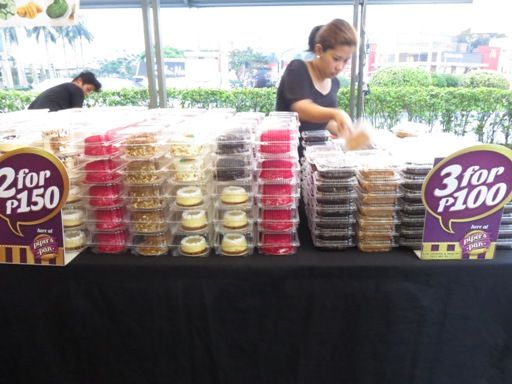 Ice Creams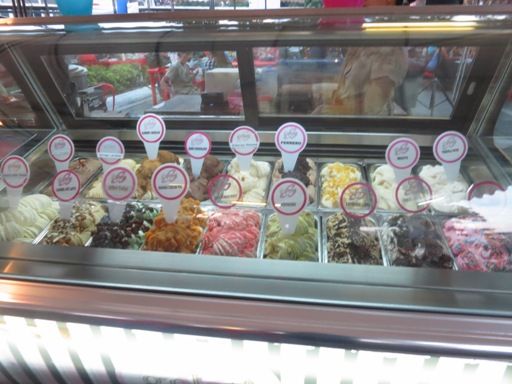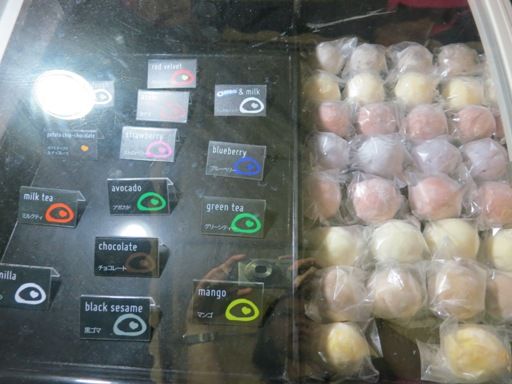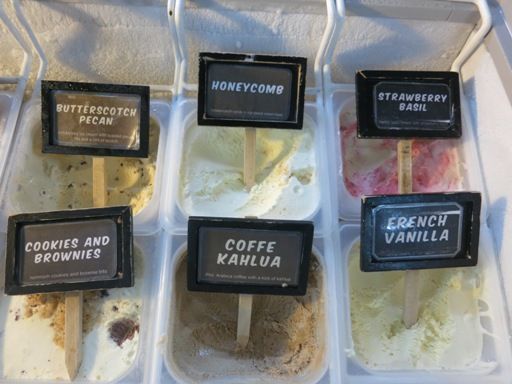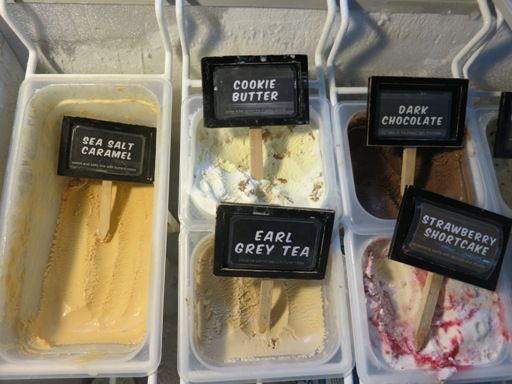 Drinks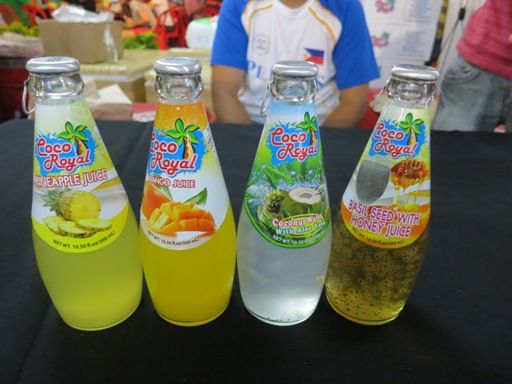 All food vendors undergo a taste test by the Mercato Centrale Group, and they are chosen based on these criteria: flavor, innovation and uniqueness. These were some of my personal favorites: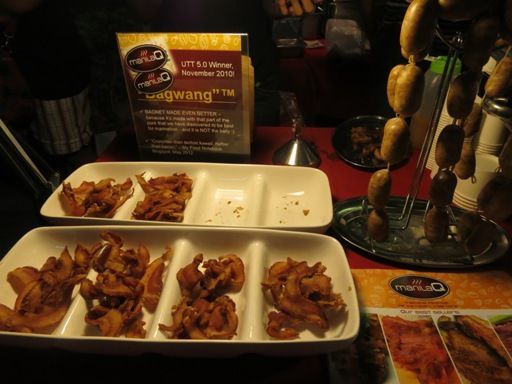 Bagwang by Manila Q
Manila Q
is owned by Charibelle Morados. She started at Morning Mercato and currently has stalls in Midnight Mercato, Cucina Andare and Mezza Norte. Her products include bagwang, fish ham and corned beef sinangag.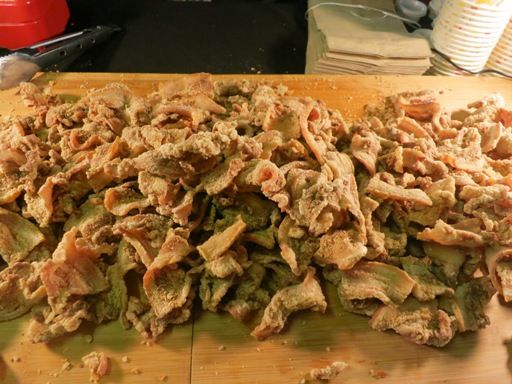 Crunchy Belly by Carlos Kitchen
Carlo's Kitchen
is owned by Catherine and Carlo Reantazo. They started at Distrito Night Market in Makati and they currently have a stall in Midnight Mercato, Cucina Andare and Mezza Norte. Their best seller is the crunchy pork belly. Their other products are chicken teriyaki and pork chop.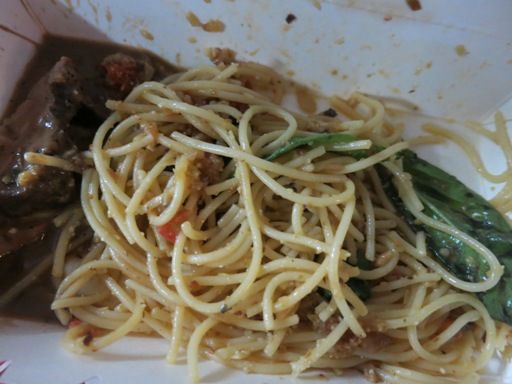 Roast Beef and Spicy Tuyo Aglio Olio and by Sultry Chef
Sultry Chef
is owned by Ivory Yat of Master Chef Philippines. She started at Mezza Norte and sells savory chicken, nachos, beef bbq and different varieties of pasta.
Everyone can enjoy great food and drinks at Mezza Norte courtesy of the following vendors: Carlo's Kitchen, Big Bob's Burger, Chef Anton, Bumble Tea Place, Cakes by K, Chef Resty's, Chef Bob's Sisig, Dadi's Berd,Edgy's Drink, Edgy's Food Trip, Flavor Avenue, FMT Tacklings, Hok Luk Sues Food, Happy Chef, Giga Bite Kebab, Juana Bowl, Merry Moo, Lecheng Lechon, Lyn's Bibingka, Lariza's Juice, Mio Gelati, Manila Q, Macheesemo Burger, Medchef, Mamay's ihaw-ihaw, Nacho El Mexikanto, New York Minute Paninis, Piper's Pan, The Juice Bar, Uno Burger, Sinangag Trip, Yana's Bukolicious, Roasterrific, Dimsum Maniacs, Asian Kebab Grill, Katsu by Uno, Zeny's Kitchen, Little Donkey, Green Minded, Hey Fishy Fishy, Little Pie, PAJ Grill, Oishi Obento, Shawarma Fushion, Domz Food House, The Cheesesteak Shop, Chef on the Go (Food Truck), Mochiko, Chicago Pizza, Etcetera Mongolian Bowls, Joshua Tree, Chicken Chop, Schmidt's Gourmet Hotdogs, Kitchen Experience, Naimbag Ilocano Food, Gloomys Empanada, Sultry Chef, En Papillote, and Hickory Ribs and Brisket.
If you are interested to become a food vendor in Mezza Norte or any of Mercato Centrale Group's food markets, you can email admin@mercatocentrale.ph or text (+63)9178401152.
Mezza Norte
Mindanao Open Parking
Trinoma Mall
Quezon City
Opens from 4:00pm to 3:00am
Every Friday, Saturday and Sunday