Because we were in the mood for desserts, which seldom happens to me, we went to a place where our small family's sweet cravings would all be met, Cara Mia Gelateria. We had two cups of gelato ice cream, one slice of cake and one ensaimada.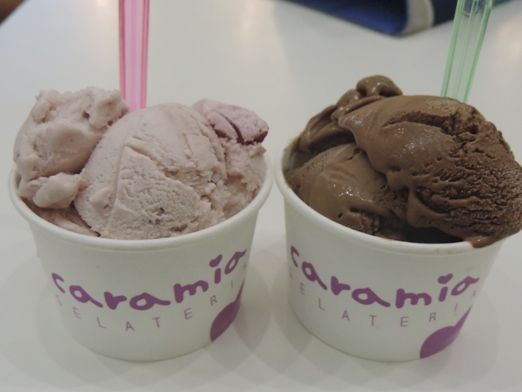 No-Sugar Added Strawberry Cup and No-Sugar Added Cioccolato Cup, Php85.00 each
I wanted the less sinful dessert, so my choice was the
No-Sugar Added Strawberry
gelato ice cream. I also bought a cup of the
No-Sugar Added Cioccolato
gelato ice cream for our young man who's very fond of ice cream, by the way. Both cups had just the right amount of sweetness we needed to satisfy our sugar cravings, and because they're gelato, they're healthier than the normal ice cream, so I was content.
Pistaccio Cioccolato, Php95.00 per slice
Hubby ordered a slice of one of Cara Mia's bestselling cakes, the
Pistaccio Cioccolato
. It's a chocolate-flavored chiffon cake with pistachio filling topped with deep dark chocolate. It's fluffy, moist and chocolatey but not too sweet. I highly recommend this to people like me who don't want overly sweet stuff.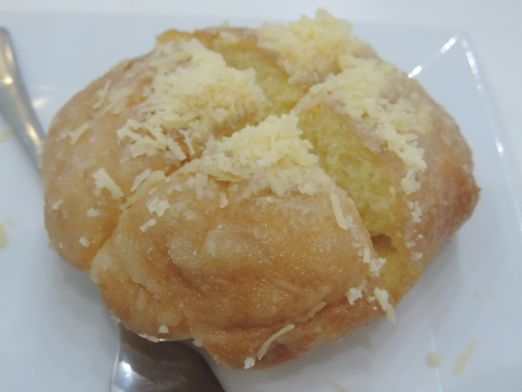 Ensaimada, Php60.00 per piece
After his No-Sugar Added Strawberry gelato ice cream, he still wanted to eat more, and he wolfed down half of the
Ensaimada
we bought for our helper. He said it's yummy. That's what my son always says when he finds something that he likes.
Our dessert time turned out great because everyone was happy.
Cara Mia Gelateria
West Lane, Level 2
Robinsons Galleria
Quezon City