A certified pork lover like my husband will not say no to a scrumptious serving of Cebu-style lechon. During our second visit to Mezza Norte last May 11, he made sure he won't miss ordering from Lecheng Lechon. He had been eyeing it for the longest time!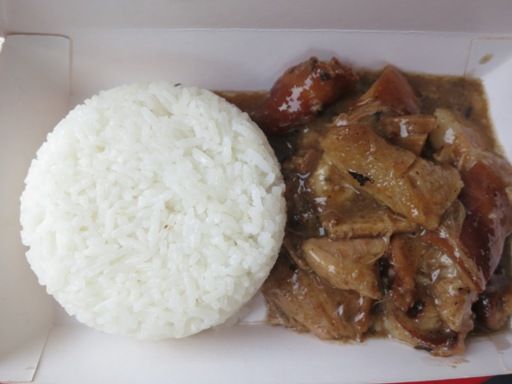 Lechon Paksiw with Rice from Lecheng Lechon, Php100.00
This Lechon Paksiw from Lecheng Lechon met hubby's expectations. Savory tender lechon in sweet and tangy pork liver sauce satisfied his pork craving that day.
Lecheng Lechon is owned by Filip Sabio. He started at Mezza Norte. His best seller is the Cebu Lechon.