Our son turned 7 years old last Sunday, July 7, but his birthday celebration with friends and classmates only took place yesterday. What we did on the actual day of his birthday was to have lunch out at Yellow Cab Pizza in Robinsons Galleria. Because there were six of us (5 adults and one kid), hubby and I decided to order Yellow Cab's NYC Fleet, a group meal consisting of a large pizza, two pasta dishes, fried chicken wings, ice cream and a pitcher of coke.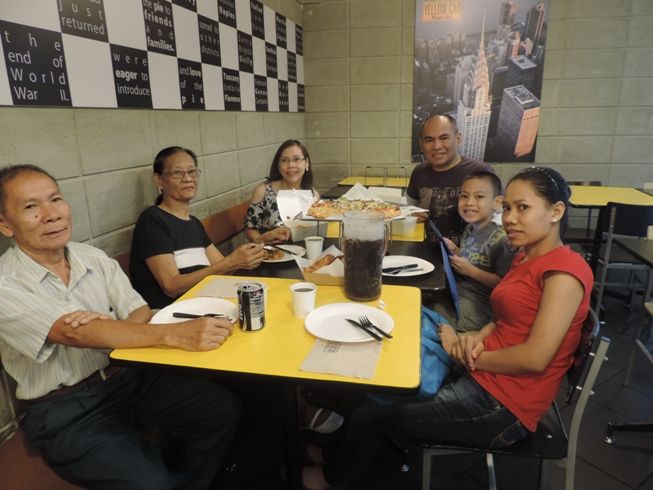 Justin's grandparents and us
The NYC fleet, which costs Php1,900.00, is a complete meal with pizza, pasta, chicken, drinks and dessert.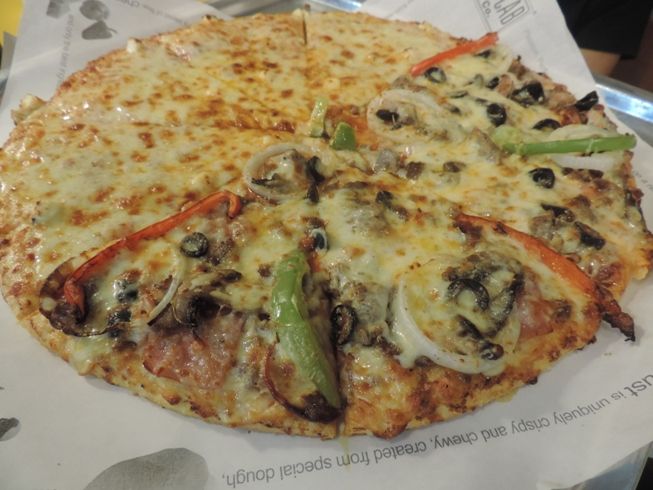 New York's Finest and 4 Cheese Combination (14")
New York's Finest
is a meat and vegetable pizza with Italian sausage, ham, pepperoni, bacon, ground beef, black olives, mushrooms, onions, and red and green bell peppers.
4 Cheese
, on the other hand, has mozzarella, cheddar, romano and feta. Of the two, I like the 4 Cheese pizza better because of its clean and simple taste.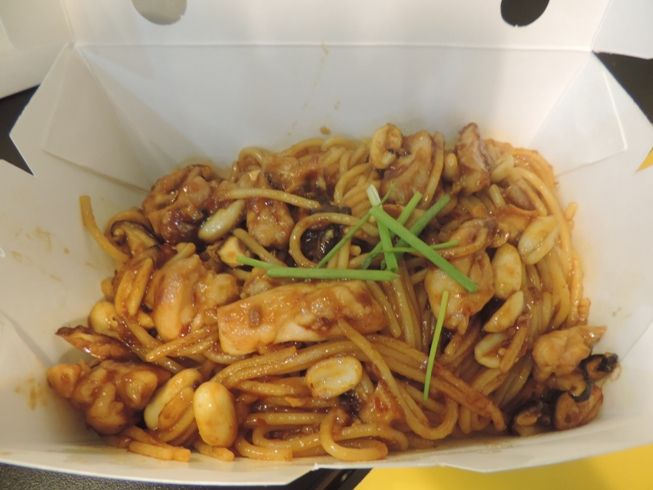 Charlie Chan Chicken Pasta
The Charlie Chan Chicken Pasta is for those who want their pasta dishes sweet and slightly spicy. It's spaghetti in spicy oriental sauce with tender chicken strips, shiitake mushrooms and roasted peanuts,garnished with spring onions.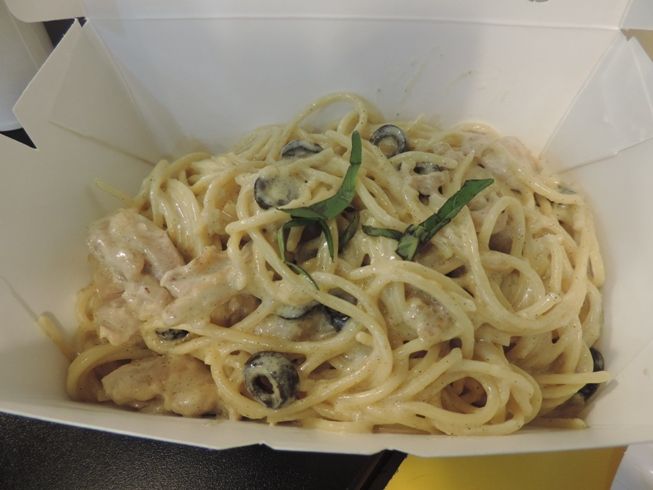 Chicken Alfredo Pasta
This
Chicken Alfredo Pasta
was a hands-down favorite. It's spaghetti with sautéed tender chicken strips and black olives tossed in a smooth and creamy white sauce and garnished with fresh basil.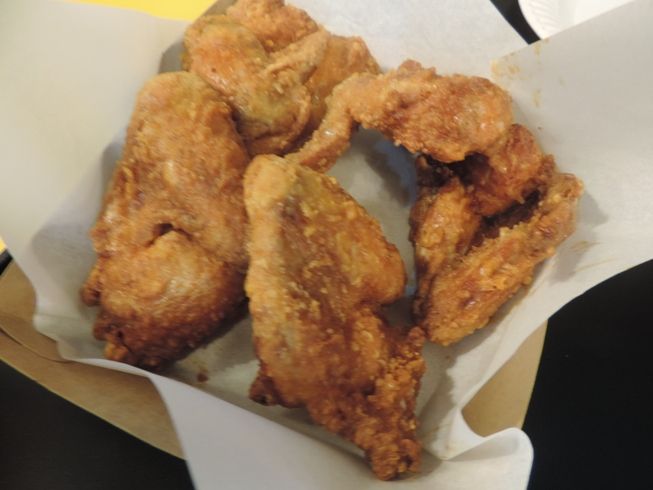 Hot Wings
We all liked
Hot Wings
, too. These are fried chicken wings tossed in spicy wing sauce. They're crispy on the outside and juicy and delicious inside.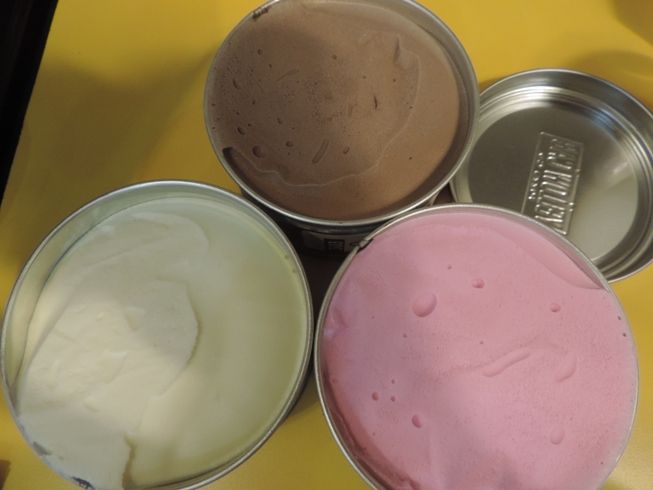 Vanilla, Chocolate and Strawberry Ice Cream
We were served three ice cream flavors (vanilla, strawberry and chocolate) in half-pint sized canisters. The strawberry and chocolate flavors were our favorites. We would have wanted to try the pistachio flavor, but they ran out of stock.
The NYC Fleet was just enough for our small group of not-so-hungry diners. Because we were made to choose our pizza and pasta combination, we now know the pizza and pasta flavors that we like and that we will order again on our next visit to Yellow Cab Pizza.
Yellow Cab Pizza Co.
Ground Level, East Wing
Robinsons Galleria
Quezon City
Telephone Number: (02) 631-5809