After meeting up with a friend at Robinsons Galleria last Tuesday, I felt hungry and decided to stop by Chowking to try their Golden Chinese Pork Rice. I was actually intrigued by their TV advertisement more than anything.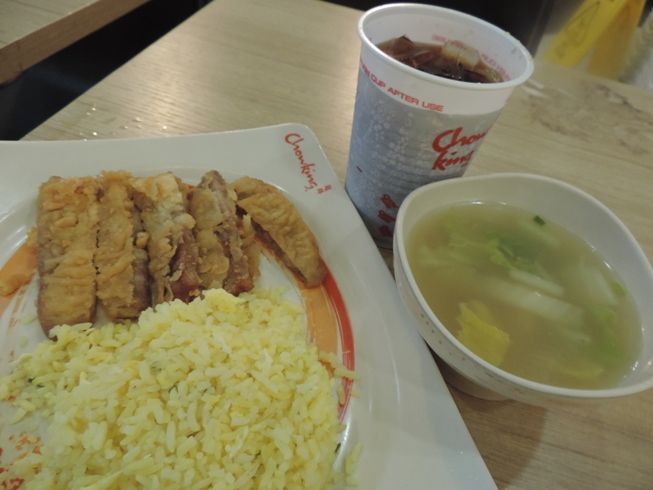 Golden Chinese Pork Rice Combo, Php99.00
I ordered theirPhp99.00 combo meal consisting of Golden Chinese Pork Rice (Golden-fried Pork with Egg Fried Rice), Wanton Soup and soft drink. I thought the price was reasonable for what I was getting.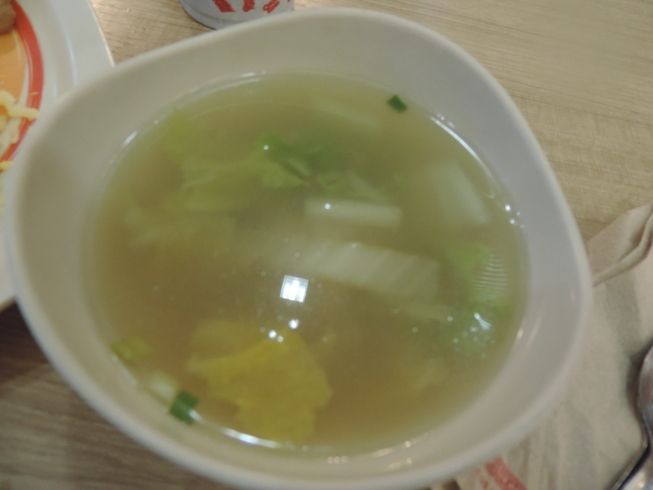 The small bowl of clear and hot
Wanton Soup
(with one piece of wanton dumpling and veggies) nicely complemented their Golden Chinese Pork Rice.
The
Egg Fried Rice
tasted okay, and the serving was huge. The fried pork was tasty even without any sauce, and it was delightfully crunchy. I noticed, however, that it had more fat than red meat, something that I needed to avoid because my level of bad cholesterol (LDL) is high. This would be fine for those who want to eat pork with fat, but not for me.
Have you tried Chowking's Golden Chinese Pork Rice? Did you like it?
Chowking
Level 1, Robinsons Galleria
Quezon City
Telephone No.: (02) 632-0575