I keep coming back for Goldilocks Pork Hopia. It was actually love at first bite. I wasn't finished yet with the first pack that I bought, but I was already thinking of buying another pack. The allure of Goldilocks Pork Hopia was simply irresistible. The dough was soft and flaky, and the filling was yummy.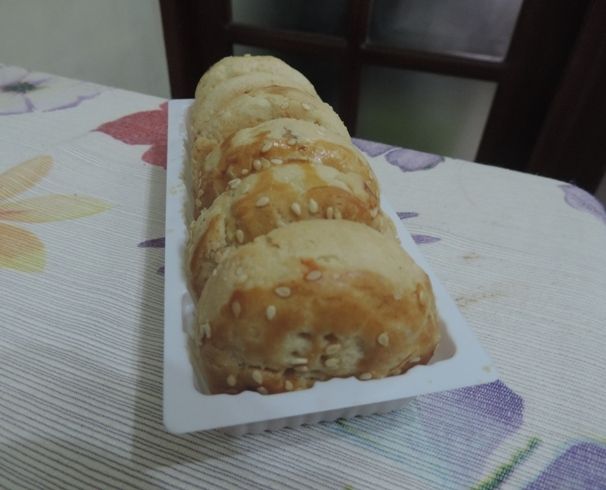 Curious, I checked the product's back label for the ingredients of this delicious Pork Hopia, and here's what I found out:
Ingredients for the dough: enriched wheat flour, vegetable shortening (may contain coconut oil and/or palm oil), refined sugar, refined salt, dextrose monohydrate, whey powder and baking soda
Ingredients for the filling: refined sugar, water, pork rind, wintermelon, pork lard, dextrose, sesame seed, rice flour, shallots, tapioca starch and potassium sorbate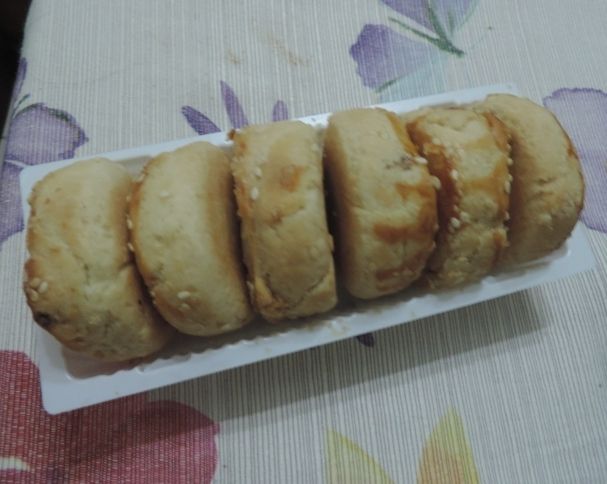 While other hopia brands have pork flavor only, Goldilocks Pork Hopia has real pork. That's probably the reason why it tasted better than the other hopia I've had before. It has pork lard, too, which is actually bad for a person with a high LDL level like me, but hey, I don't eat everything in one sitting. I only eat one, maximum of two, Goldilocks Pork Hopia in a day, so that isn't so bad, right?
Have you tried Goldilocks Pork Hopia? Did you like it?