It was almost 2:00pm, but I haven't had lunch yet. I had to find something to fill my rumbling tummy fast because I still needed to see my ENT doctor for a follow-up checkup and I had to be back to our place before my son arrived home from school. I decided to have lunch at Tapa King because it's just inside Makati Medical Center.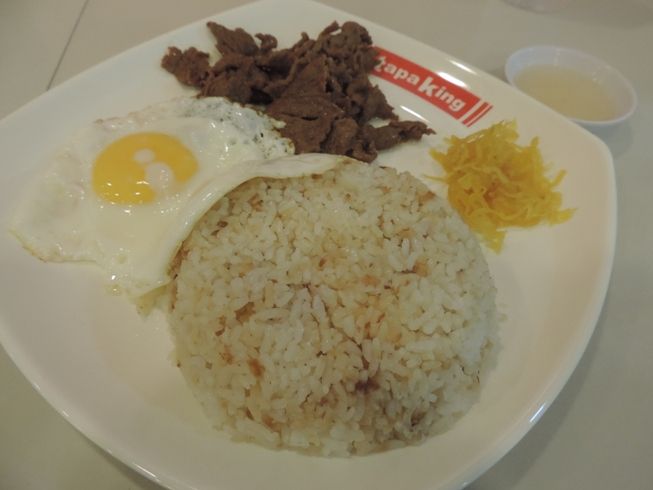 Tapa King, Php130.00
This was my order,
Tapa King
, one of their classic plates which is actually their bestseller. It is tapa served with fried egg,
achara
(pickled green papaya) and garlic fried rice. I had spicy vinegar as dipping sauce. You know I seldom eat beef because it's high in cholesterol, but I made an exception on this day because I wanted something nice to eat, and I made the right choice. The tender beef slices were tasty and were perfectly complemented by the spicy vinegar dip. I was actually tempted to order extra rice but remembered I was on a diet. Lol!
Tapa King
Second Floor, Tower 1
Makati Medical Center
Makati City