I spent longer than I planned to at my son's school discussing with the Grade 2 Guidance Counselor the result of the School Ability Test (SAT) that he took last January 2013 when he was still in Kinder 2. I was famished when I reached Robinsons Galleria because it was already 2:00pm and I haven't had my lunch yet. Because I didn't want to wait a long time to have my meal served, I decided to go to Asian Bites and ordered Tuna Steak.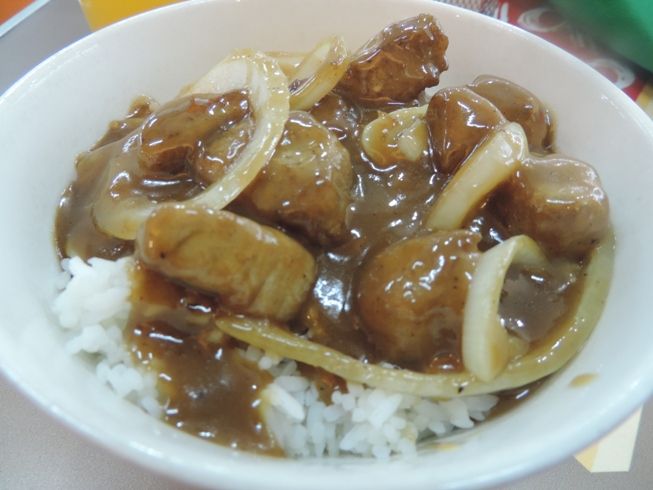 Tuna Steak, Php115.00
As expected, my lunch was served in a matter of minutes. Here are the things I liked about this Tuna Steak from Asian Bites:
• It was served hot.
• It had generous servings of tuna meat and rice.
• The steak sauce had the right sourness.
• The steak onions were delightfully crunchy.
There were a few tuna chunks, though, that were a bit tough to chew, but that didn't stop me from eating everything. Lol!
Asian Bites
Ground Level, Robinsons Galleria
Inside Robinsons Supermarket
Quezon City