Just because I was so tired to cook, having been without a helper for two weeks now, we decided to just have dinner at Kenny Rogers Roasters at Robinsons Galleria.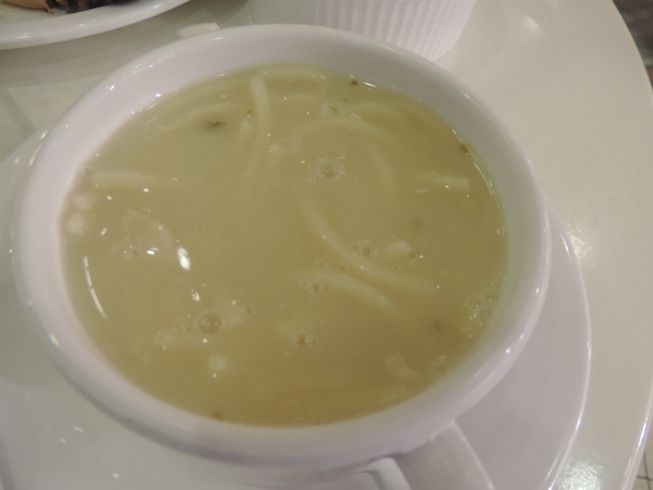 Seafood Chowder, Php95.00 and Chicken Noodle Soup, Php90.00
Nothing beats a bowl of hot soup on a cold, rainy day. It was
Seafood Chowder
for me and
Chicken Noodle Soup
for hubby. While the taste was okay, we found the cost of a small cup of soup a bit pricey.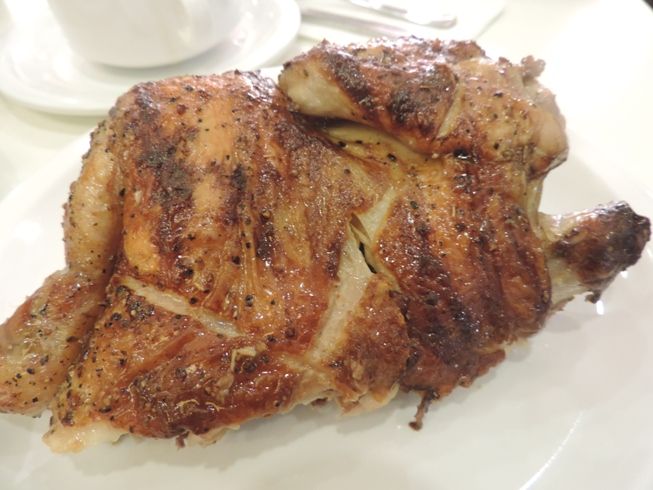 Roast Chicken (Half, Classic), Php255.00
We first fell in love with Kenny Rogers Roasters because of their tender, juicy and flavorful
Roast Chicken (Classic)
. Nothing has changed. It's still as delicious as the first time we have tried it.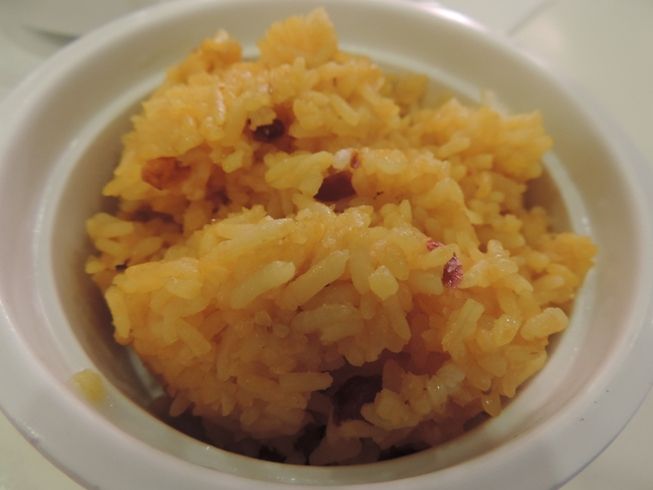 Java Rice, Php40.00
It was our first time to order their
Java Rice
, and we liked it. It was seasoned just right, and it went well with the Roast Chicken.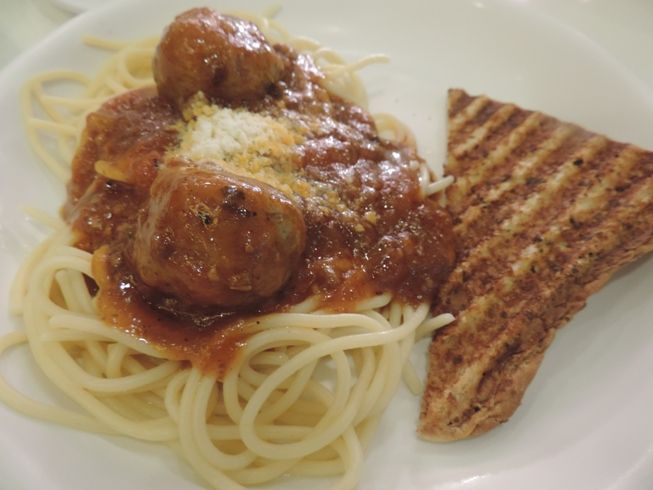 Spaghetti with Meatballs, Php145.00
Because the serving size was small and because he said it was yummy, our young man finished this
Spaghetti with Meatballs
in no time. He gave us the meatballs, though.
Coleslaw (Large), Php85.00
We have also always enjoyed Kenny Rogers side dishes, especially their
Coleslaw
because the veggies they use are fresh and crisp. It may not be the creamiest coleslaw, but it tastes just as good.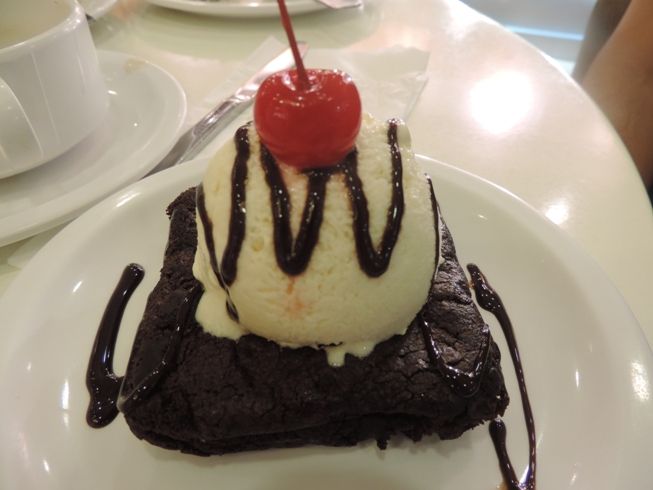 Brownie a la mode, Php80.00
Brownie a la Mode
is brownie with ice cream and cherry on top. Hubby and I loved the brownie, while Justin enjoyed the ice cream.
Blue Lemonade, Php45.00
Nope, this isn't a cocktail drink.
Blue Lemonade
is simply a blue-colored lemonade drink. We ordered this out of curiosity and because of its exciting color.
Kenny Rogers Roasters
Level 3, Robinsons Galleria
Quezon City