Hubby suggested we had dinner at BonChon Chicken last Saturday. It's been two years since we last visited this place, and there might be new food items on their menu, so I said why not. We ordered the Team BonChon Group Meal which is ideal for a group of 3 to 4 people.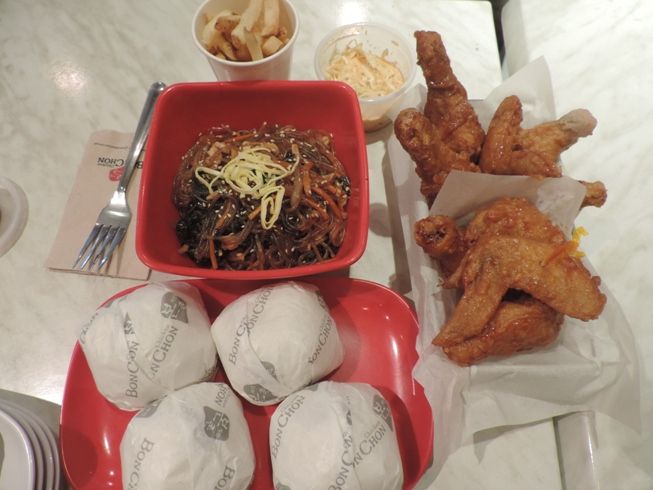 Team BonChon Group Meal, Php645.00
The
Team BonChon Group Meal
consisted of the following: 1 Medium Chicken Box, 1 Chapchae, 2 sides (Regular Fries/Kimchi Coleslaw), 4 Rice and Regular Soda/Iced Tea. We chose both side dishes and opted for Light Iced Tea, instead of Regular Soda.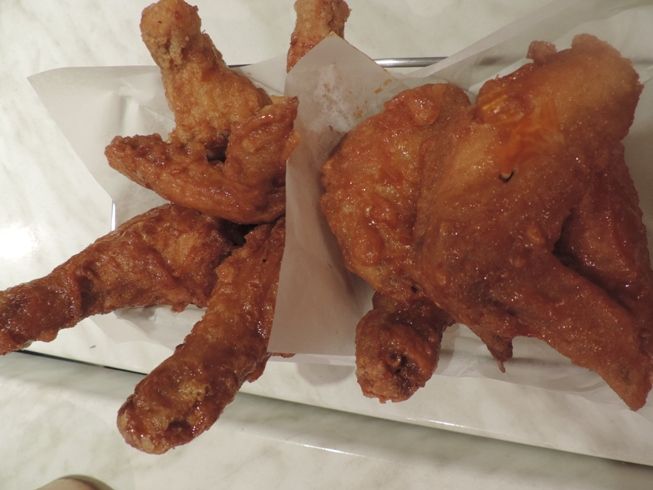 BonChon Chicken (combination of Soy Garlic and Hot & Spicy)
We requested for a combination of
Soy Garlic Chicken
and
Hot & Spicy Chicken
. Hot & Spicy was hubby's choice, while Soy Garlic was what I preferred. Justin had Soy Garlic Chicken, and he enjoyed it a lot.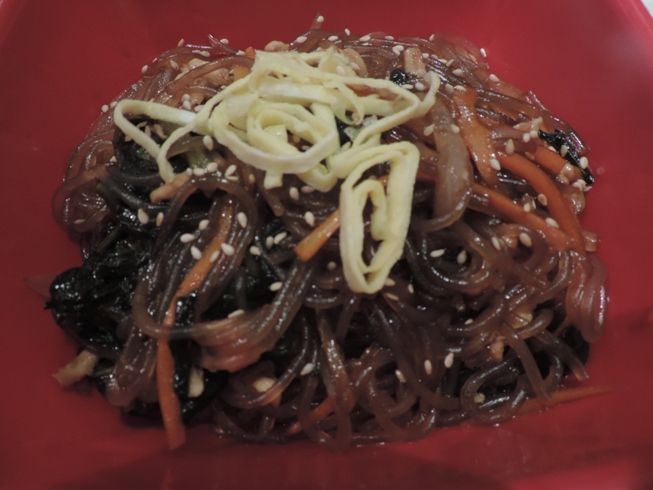 Chapchae
Chapchae
is Korean stir-fried noodles. It was delightfully chewy, but I only had a little of this because I'm not really fond of sweet noodles.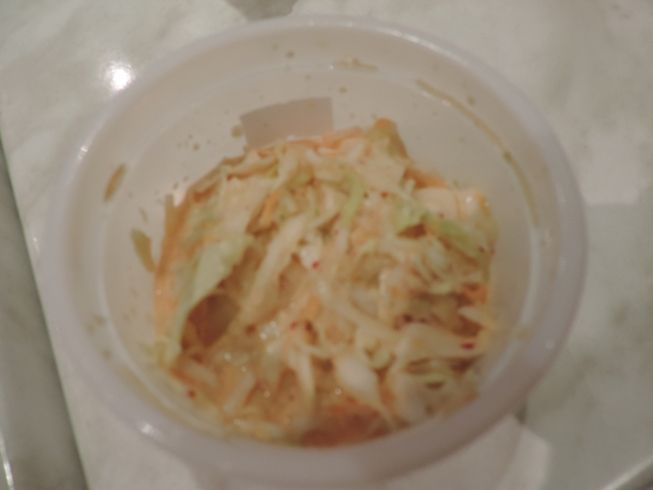 Kimchi Coleslaw
It was the first time we've had
Kimchi Coleslaw
, and we liked it. It's coleslaw with kimchi sauce, so expect your good old creamy coleslaw with a hint of spice.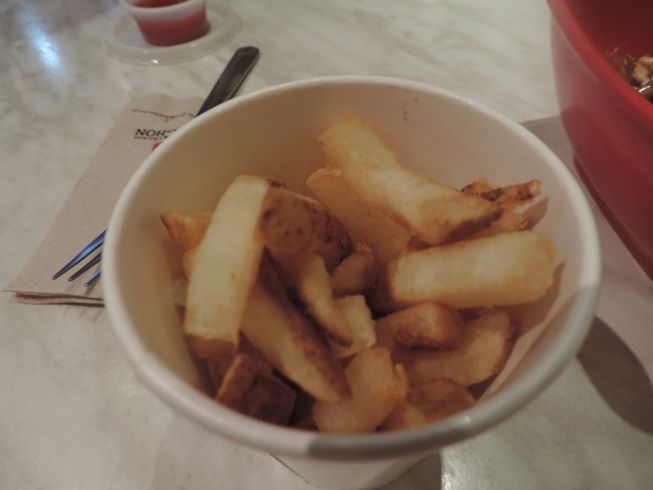 Country-Style French Fries
French fries with the skin on is called
Country-Style French Fries
. There was really nothing special about these French fries. Justin actually forgot about these when he took a bite of the Soy Garlic Chicken which he said was delicious.
Mango Crepe, Php60.00
I really enjoyed munching on this crispy, crunchy
Mango Crepe
. It was a little too sweet for hubby's taste, however.
Php645.00 was quite affordable for a group meal that was both filling and satisfying.
BonChon Chicken
2nd Level Extension, Robinsons Galleria
Quezon City
Telephone No.: (02) 477-1818