I've been meaning to eat at Le Coeur de France for the longest time. I finally got the chance to do that and try their latest food offering: croughnuts. They have three croughnut flavors that they're selling for Php89.00 each: Double Belgian Chocolate, Parmesan Cheese and Mixed Berries with Cream Cheese. I bought all three, tasted a little of everything, and brought home what's left for my son and hubby.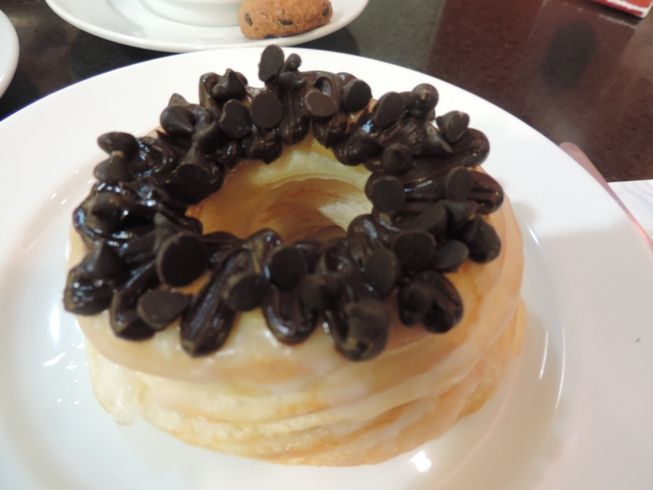 Double Belgian Chocolate
It took just one bite for me to know that this
Double Belgian Chocolate
croughnut was freshly baked. I also knew just by looking at it that this was what my son would like because it's topped with chocolates. It also had Bavarian cream inside, another one of his favorite foods to eat.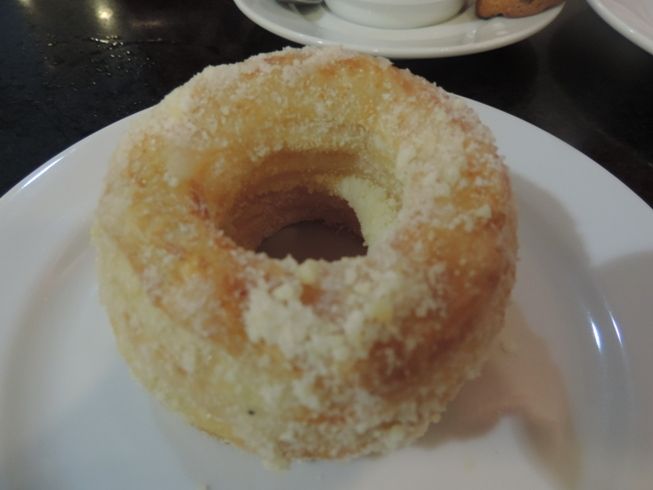 Parmesan Cheese
I bought this
Parmesan Cheese
croughnut because I love cheese, but I was overwhelmed with the sweetness of the Bavarian cream inside this croughnut.
Mixed Berries with Cream Cheese
Mixed Berries with Cream Cheese
was my favorite among the three croughnuts because it wasn't too sweet. It had mixed berries syrup on top and cream cheese inside.
After trying out all three croughnuts from Le Coeur de France, I know now for a fact that croughnuts (croissant + doughnut) are called as such because they have the texture of croissants and the taste and look of doughnuts.
Le Coeur de France
3rd Level, Robinsons Galleria
Quezon City