I have a confession to make. Every time I'm out on my own whether to buy school supplies at National Book Store or do my grocery shopping, I make it a point to go to the Hen Lin stall near Robinsons Supermarket to get my fill of my current favorite comfort food: Hen Lin Siomai.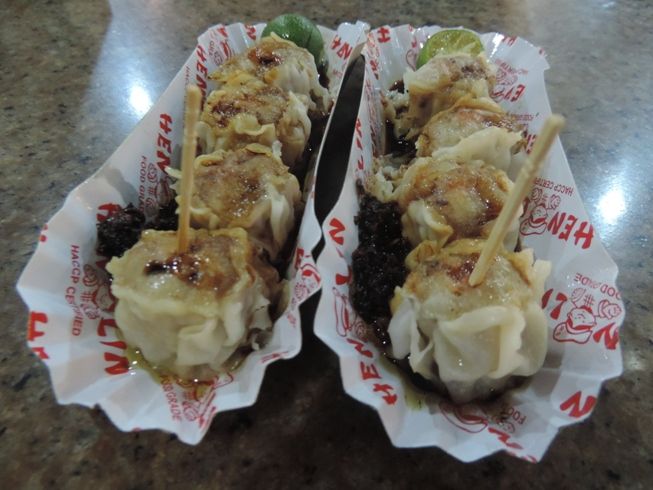 Hen Lin Siomai (4 pcs.), Php38.00
I like Hen Lin Siomai because it's packed with meaty goodness and it's well-seasoned. The calamansi mixed with soy sauce and chili sauce makes it even more appetizing. Sometimes, one order of Hen Lin Siomai is not enough, so I make it two, and I usually pair it with a cold bottle of fresh buko juice or buko shake.
Do you like Hen Lin Siomai, too?