After visiting our son's pediatrician last September 28, we headed straight to SM Megamall to have lunch at Chili's Bar and Grill upon hubby's suggestion. We had Texas Cheese Poppers, Chicken Crispers and Chicken Fajita.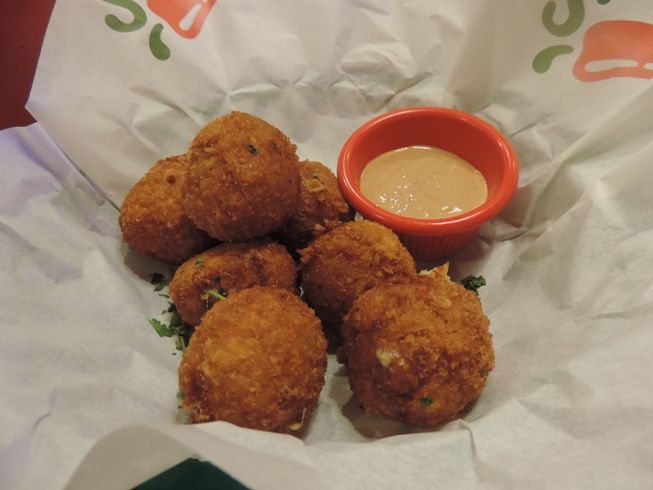 Texas Cheese Poppers, Php325.00
Texas Cheese Poppers
are breaded mini cheese poppers with green onions and cilantro, golden-fried and served with chipotle and dipping sauce. Hot and sticky cheese oozed out whenever we took a bite of these yummy cheese treats.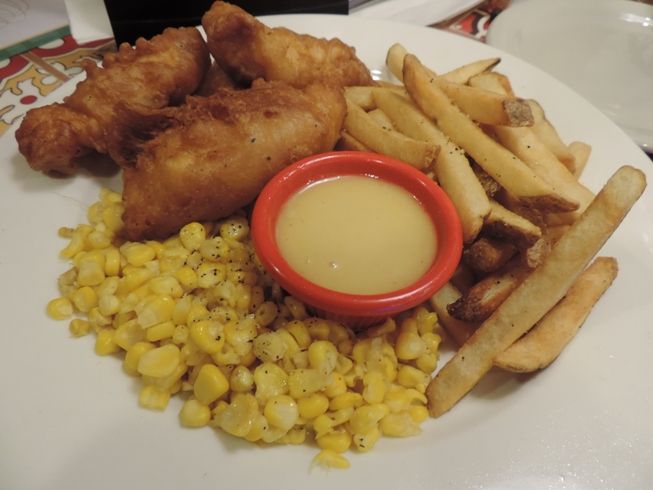 Chicken Crispers, Php300.00
We also ordered
Chicken Crispers
, hand-battered fried chicken, served with corn on the cob, homestyle fries and honey-mustard dressing. Because this was meant to be our son's food, they served shredded corn instead of corn on the cob. Justin ate most of the fried chicken because he said it was delicious, while I had all the shredded corn, which was delightfully sweet, by the way. Our son wasn't in the mood to eat fries that day, however, so he gave them all to his Dad.
Chicken Fajita, Php495.00
The
Chicken Fajita
was for me and hubby. This is grilled marinated chicken, served with onions and bell peppers. We both enjoyed the soft, juicy and flavorful chicken.
We would have wanted to stay longer to try their desserts, but our son's tummy trouble due to a medicine he was taking at that time prevented us from doing this. Oh well, there is always next time.
Chili's Bar and Grill
2/F, The Atrium, SM Megamall
Mandaluyong City