We had a family lunch date at La Creperie in Robinsons Galleria two years ago. We enjoyed our food then, but for some reason, we never went back there again. It was only last Tuesday that we decided to revisit this quaint, cozy restaurant to have dinner. Hubby and I tried two dishes on their All-Day Breakfast menu, the Angus Beef Tapa and the Chicken Tocino, while we got our son Mini Burgers with Fries.
Angus Beef Tapa, Php295.00
Hubby had
Angus Beef Tapa
, cured Angus beef strips with two eggs (cooked sunny-side up or scrambled), served with vegetable salad. As expected, the Angus beef was tender, but there seemed to be a lot of fat in hubby's order. Hubby still liked it, though.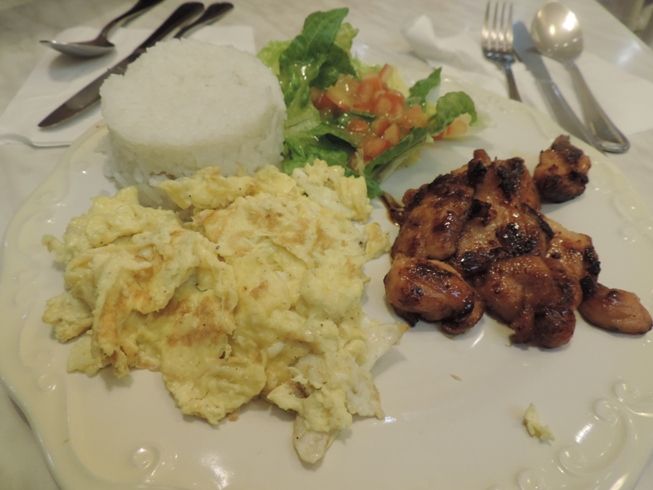 Chicken Tocino, Php195.00
Just like the Angus Beef Tapa, my
Chicken Tocino
came with two eggs and veggies (lettuce and tomatoes). If I remember correctly, this tocino was cooked in red wine, while the Angus Beef Tapa was cooked in white wine. What I loved about this Chicken Tocino was that it was perfectly seasoned without being overly sweet.
Mini Burgers with Fries, Php145.00
These three small burgers with French fries were for our young man. He liked the fries and ate half of the burgers. He would have enjoyed these
Mini Burgers with Fries
more if there was cheese in the burgers as he is a certified cheese lover.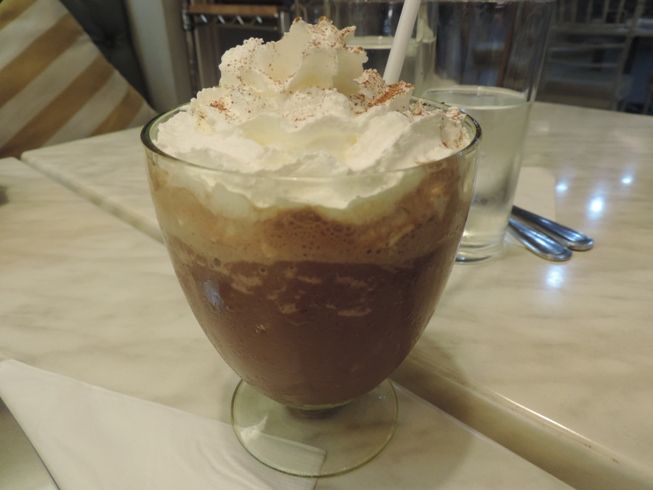 Frozen Hot Chocolate, Php165.00
Frozen Hot Chocolate
is an iced-blended melted hot chocolate in a goblet with whipped cream topping. Because it looked tempting, I wasn't able to resist it, and boy, it was oh so good! I loved its rich chocolate taste and the fact that it wasn't too sweet.
We had a hearty family dinner at La Creperie, and we'll be back for sure!
La Creperie
Level 2, East Wing, Robinsons Galleria
Quezon City