P.F. Chang's recently unveiled almost 20 new Asian-inspired dishes across the different menu categories to add to their growing list of bestsellers. A new menu category of Dim Sum choices highlights the rollout which starts this month in P.F. Chang's Alabang Town Center and W Global Center, Bonifacio Global City.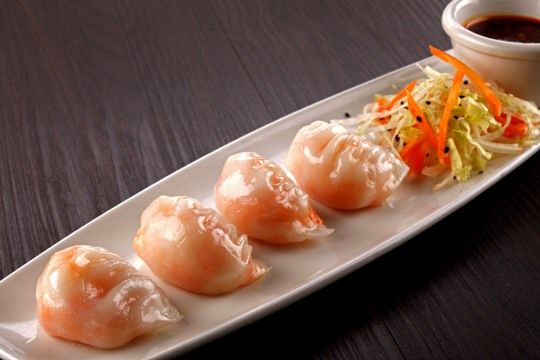 Crystal Shrimp Dumplings
"Each of these dishes, many of which were US-developed, represents familiar Asian favorites with the distinct P.F. Chang's DNA. We hope that with the addition of the new dim sum category on our menu plus the other new dishes, P.F. Chang's will entice even more loyal guests. Many of our new items like dim sum come at a very attractive price point, even below P200," said Archie Rodriguez, President and CEO of Global Restaurant Concepts, Inc. The company is US-based P.F. Chang's local partner.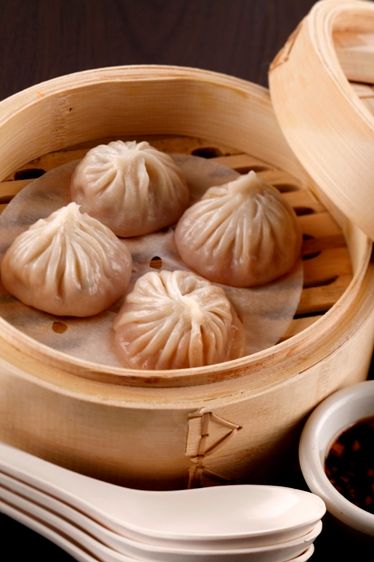 Xiao Long Bao
Some of the dim sum delights being introduced at P.F. Chang's include traditional classics such as
Xiao Long Bao
(soup pork dumplings) and
Crystal Shrimp Dumplings
(hacao).
Flaming Red Wontons
P.F. Chang's will also offer
Flaming Red Wontons
, pork wontons in a fiery sauce of chillies and spices, finished with scallions and sesame seeds;
Radish Shrimp Dumplings
, tender shrimps and asparagus with daikon coin, cilantro and tobiko caviar; and
Lemon Grass Chicken Dumplings
made of minced chicken, seasoned Asian style with lemongrass, cilantro and ginger and folded into pot sticker wraps. Guests can have them served steamed or pan-fried.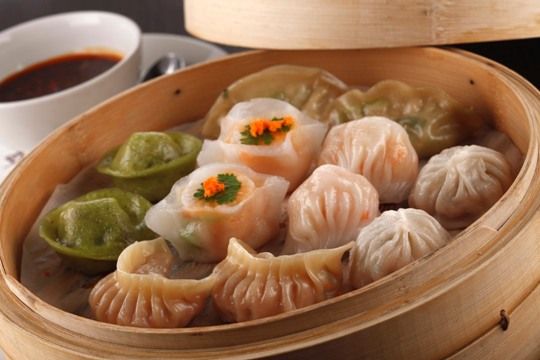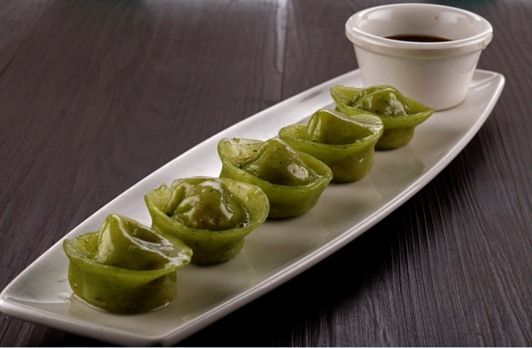 Dim Sum Platter and Vegetarian Dumpling
P.F. Chang's likewise presents a truly
Vegetarian Dumpling
that comes in a special Spinach Wrapper and is filled with tofu, shiitake mushrooms, cabbage, ginger, onions and rice noodles. Then there's the
Dim Sum Platter
, a generous dim sum feast served in the traditional steaming bamboo basket.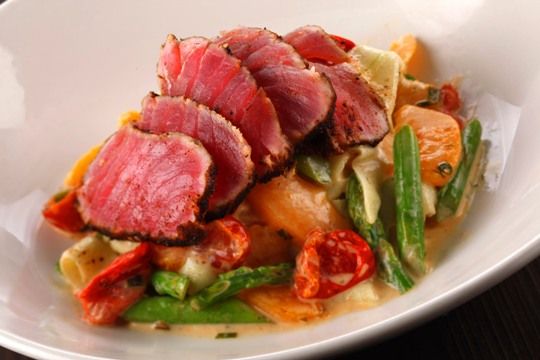 Ahi Cucumber Salad
There's a new salad dish, too, the
Ahi Cucumber Salad
with seared Ahi Tuna, cool cucumber slivers, roasted tomatoes, blanched asparagus, juicy peaches and dill herbs tossed in a sweet, creamy and tangy dressing.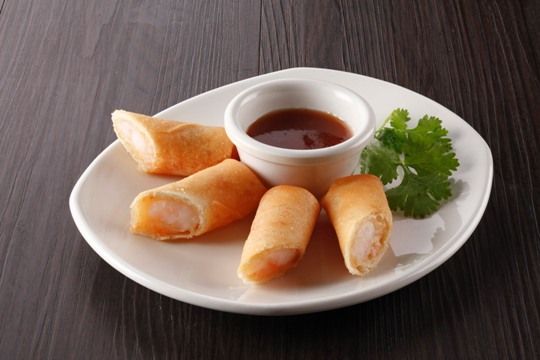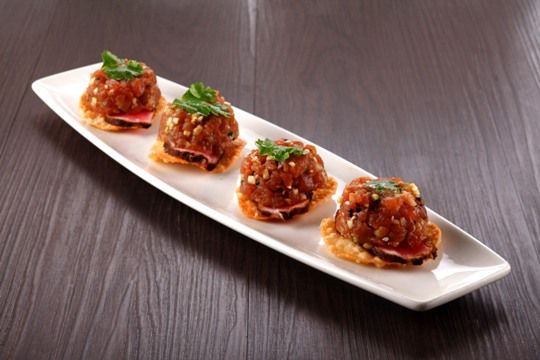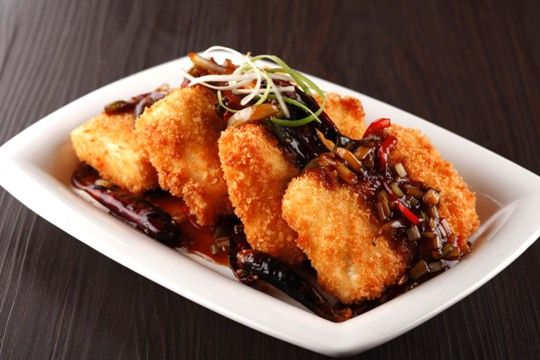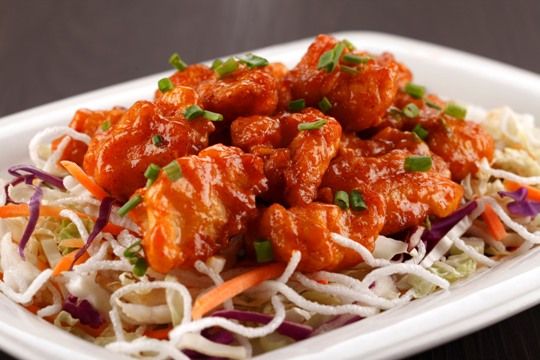 Clockwise: Shrimp Rolls, Tuna Tataki, Dynamite Chicken and Tofu Steak
For starters, new dishes are
Shrimp Rolls
,
Tuna Tataki
,
Dynamite Chicken
,
Kakiage
and
Tofu Steak
.
Angus Flank Steak
The entrees have been beefed up with
Grilled Angus Flank Steak
, a hefty plate of marinated sliced US Angus flank steak, grilled and served with a sweet and savory side of grilled hoisin-glazed peaches and Chinese eggplant, and the new
Cantonese-Style Lemon Chicken
, deep-fried dredged chicken breast served with broccoli in a tart, sweet citrus sauce.
Sichuan Chicken Chow Fun Noodles
Not to be left behind in the Noodles category is the new
Sichuan Chicken Chow Fun Noodles
. These are rice noodles stir-fried with minced chicken, Sichuan preserved vegetables, black mushrooms and onions in a spicy, savory sauce.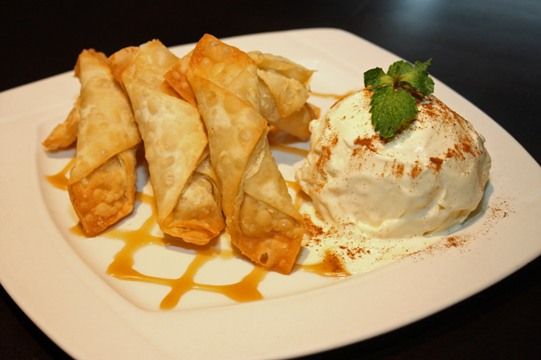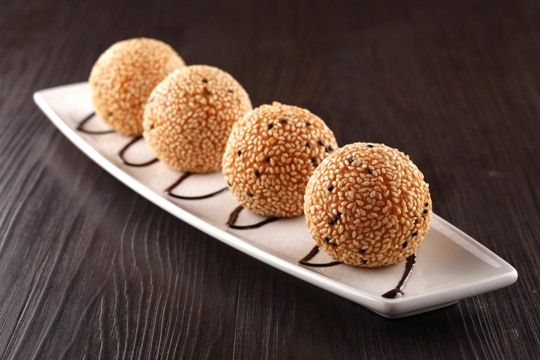 Apple Crunch and Choco Buchi
P.F. Chang's dessert offerings now include
Choco Buchi
, traditional rice balls with sinful chocolate filling; Chang's
Apple Crunch
, crispy rolls with juicy, tart Granny Smith apple filling over caramel sauce and served with vanilla ice cream; and
Constantino Affogato
, vanilla ice cream served with a shot of freshly brewed espresso and cinnamon syrup.
"P.F. Chang's has always been about an exceptional dining experience of familiar dishes that are easy to understand and appreciate, and an extensive wine and beverage selection. Topped with western style service and true Filipino hospitality, P.F. Chang's restaurants in the Philippines provide guests with a memorable experience that they will want to keep going back for," Mr. Rodriguez added.
P.F. Chang's is open from 11AM to 11PM from Sundays to Thursdays. The restaurant opens from 11AM to 12MN on Fridays and Saturdays. For more updates on P.F. Chang's, like their Facebook page at facebook.com/pfchangsph or visit its website www.pfchangs.com.ph.