Cowrie Grill, Manila Hotel's signature restaurant, recently opened at the heart of the Promenade Shopping Center in Greenhills. Guests and VIPs delighted in a feast for the senses with the sight, sound, smell and taste of Cowrie Grill's exquisite food offerings. Hundreds of cowrie shells adorned the place, symbolizing the many beautiful islands of the Philippines.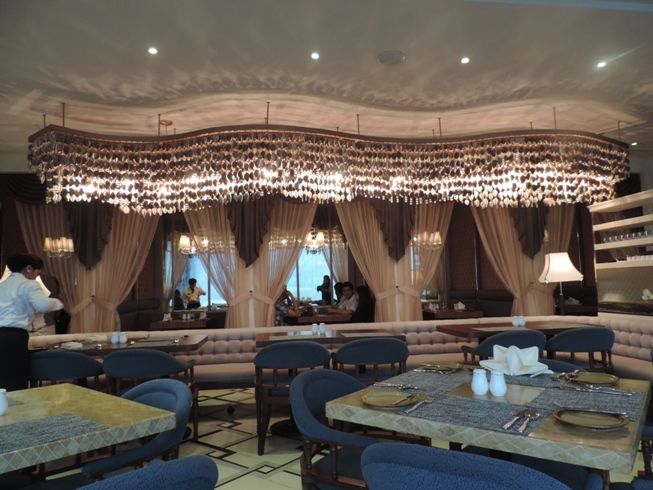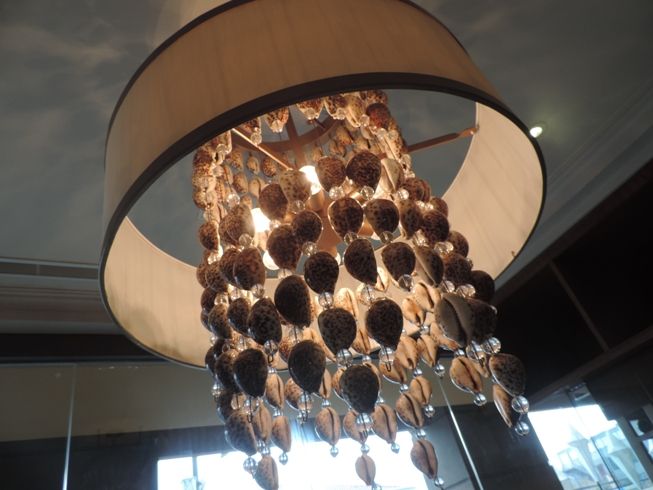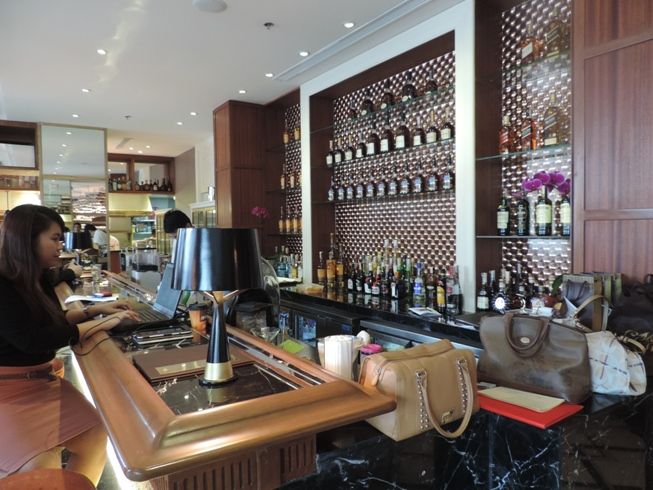 First, home-baked breads were offered to everyone present with a plate of
Sun-dried Tomato Butter
and
Mixed Herb Butter
.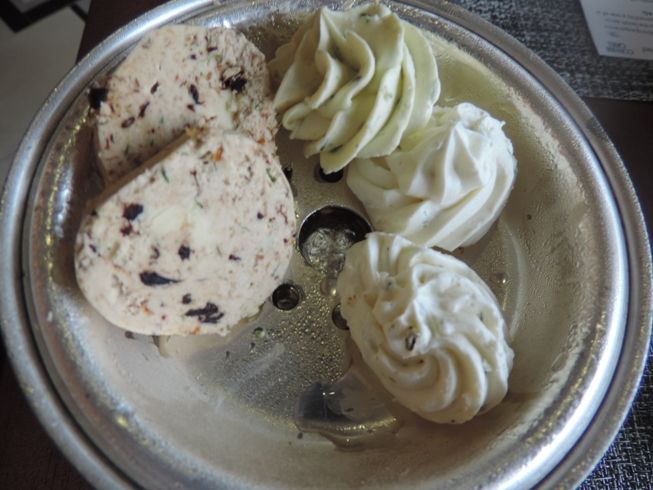 Sun-dried Tomato Butter and Mixed Herb Butter
Then the
Fresh Mushroom Cappuccino
was served. It's a soup made with fresh mushrooms and herbal cappuccino and with crunchy mixed herb flatbread on the side.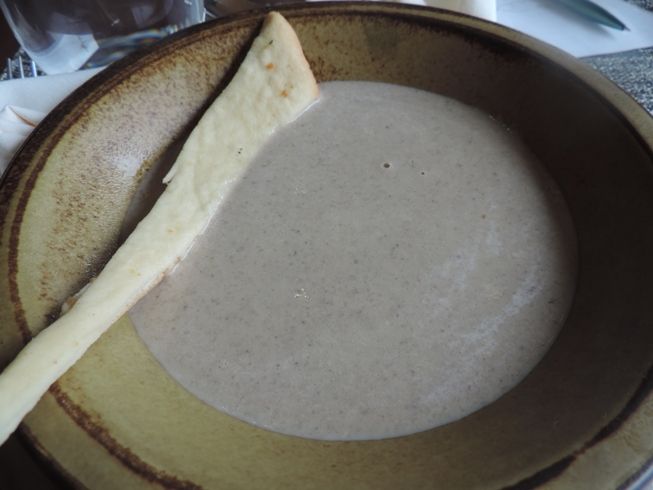 Fresh Mushroom Cappuccino, Php250.00
A tableside preparation happened next before we were finally able to savor the flavor of the
Maitre D' Caesar Salad
. It was good, one of the best Caesar salads I've ever had. Crisp and fresh veggies were generously sprinkled with bacon bits and well-coated with delicious dressing.
Maitre D' Caesar Salad, Php290.00
And then the main entrée was presented and sliced in front of the excited guests.
This
US Angus Beef Prime Rib
was so tender and flavorful. It was served with potato gratin (which was equally yummy) and veggies (French beans, spinach, cherry tomatoes and a roasted bulb of garlic).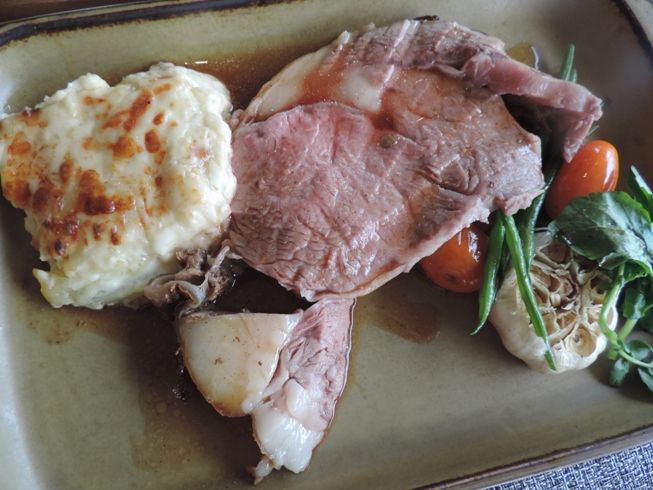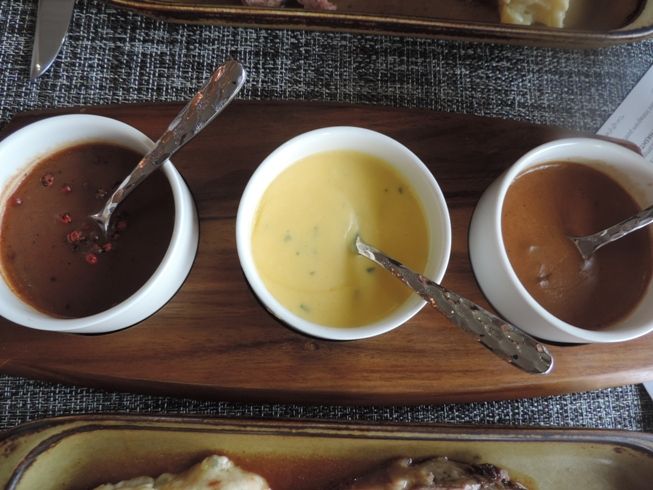 Top photo: Roast US Angus Beef Prime Rib – English Cut (10 oz.), Php1,400.00; Bottom photo: Steak sauces: peppercorn sauce, béarnaise sauce and mushroom sauce
Finally, it was time for dessert. This sweet and beautiful creation called
Baked Alaska
was flamed with brandy. It's chiffon cake on the outside and vanilla and strawberry ice cream on the inside.
Baked Alaska, Php420.00
Cowrie Grill offers signature creations with the highest standards through the culinary expertise of Chef Michael So Chan and his highly trained team, so expect exciting surprises from them every time you visit.
For inquiries and table reservations, you can contact Cowrie Grill via 527 0011. For updates and promos, visit www.Facebook.com/ManilaHotel or via Twitter at @ManilaHotel.
Cowrie Grill (Manila Hotel)
Promenade Shopping Center
Missouri St., Greenhills
San Juan City