It was our (Justin and I's) first time at Pagliacci. Hubby took us there last month because he said they serve good food.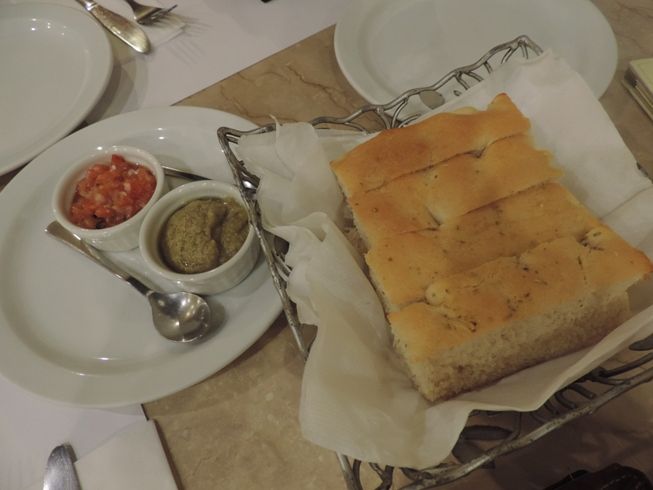 Focaccia Bread with salsa and roasted eggplants dips, compliments of the house
While waiting for our food, we were given soft
Focaccia Bread
with salsa and roasted eggplant dips. Hubby and I liked both, but we fell in love with the roasted eggplant dip. It was delicious!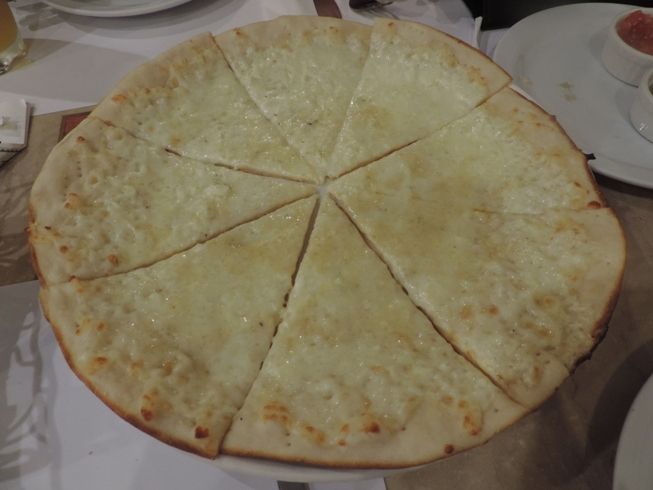 Ai 4 Formaggi, Php400.00
Ai 4 Formaggi
is Pagliacci's Four-Cheese Pizza. It has mozzarella, gorgonzola, scamorza and parmigiano cheeses. Of course, we enjoyed this because we are all certified cheese lovers!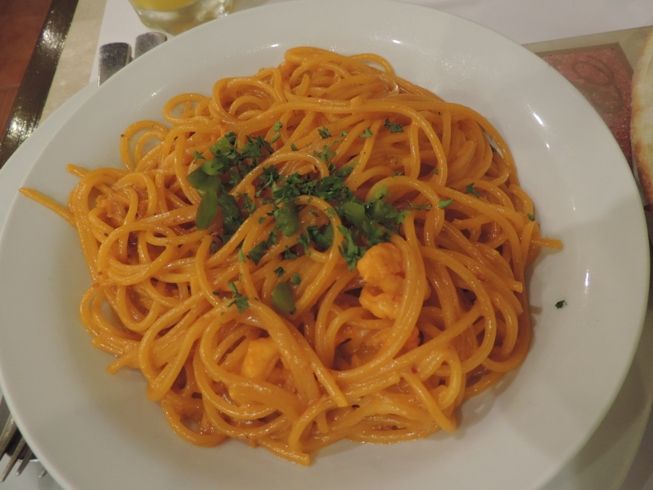 Tavolara, Php370.00
This
Tavolara
is a must-try! It's spaghetti with crab fat sauce, shrimps, olive oil and roasted bell peppers. I know crab fat and shrimps are high in bad cholesterol, but just a little of this irresistible pasta dish won't hurt, right?
Bolognese, Php330.00
We ordered
Bolognese
for our son because he thought he would not like the Spaghetti Tavolara, but we were wrong. He ate some of the Spaghetti Tavolara and a little of the Spaghetti Bolognese and more than 1 slice of the Ai 4 Formaggi pizza. Spaghetti Bolognese is spaghetti in tomato sauce with mixed meat and olive oil.
It was another satisfying dinner for us. Thanks, hubby, for this delightful treat!
Pagliacci
5/F The Podium
Mandaluyong City