We were at SM Megamall three weeks ago. Our son played at Timezone, and we had dinner at Almon Marina before going home. To be honest, we missed eating here. This is one of our favorite dining places even before hubby and I got married. We simply loved their food! We had soup (Beef Minestrone Soup and Chicken & Mushroom Soup), Norwegian Salmon, Callos and Fish & Fries.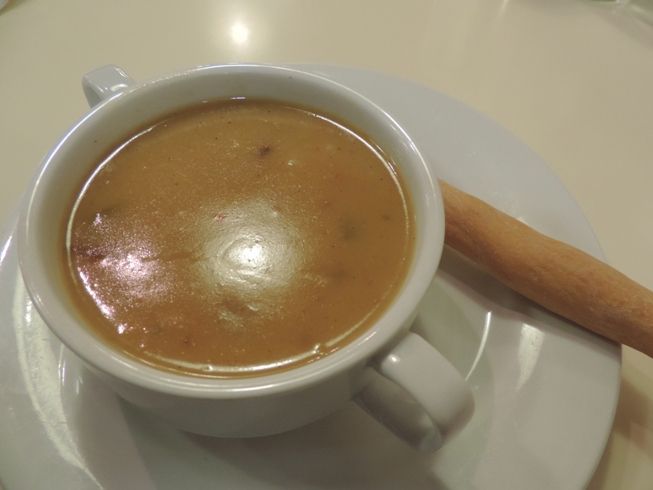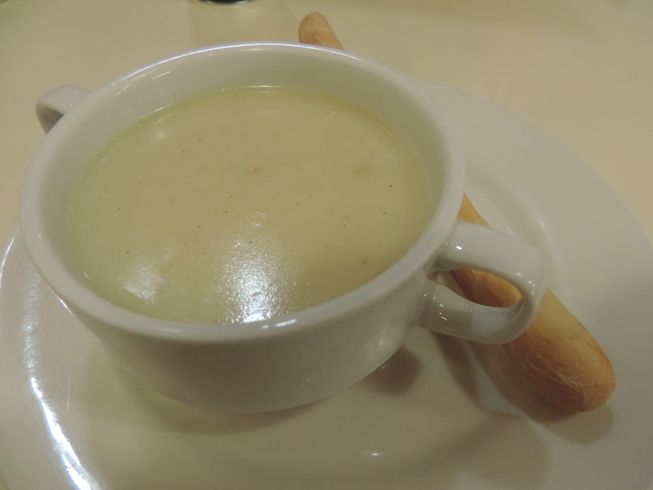 Beef Minestrone Soup, Php78.00; Chicken & Mushroom Soup, Php78.00
Hot, flavorful soups with crispy breadsticks were a good way to start what we already expected to be a really satisfying dinner. Our son liked his breadstick dipped in the
Beef Minestrone Soup
; I loved this, too. Hubby enjoyed his steaming bowl of
Chicken & Mushroom Soup
as well.
Norwegian Salmon, Php285.00
This was my healthy and delicious meal: grilled
Norwegian Salmon
with mustard dill sauce, rice pilaf and veggies. That tender, tasty and succulent salmon was huge, and the presentation was really nice!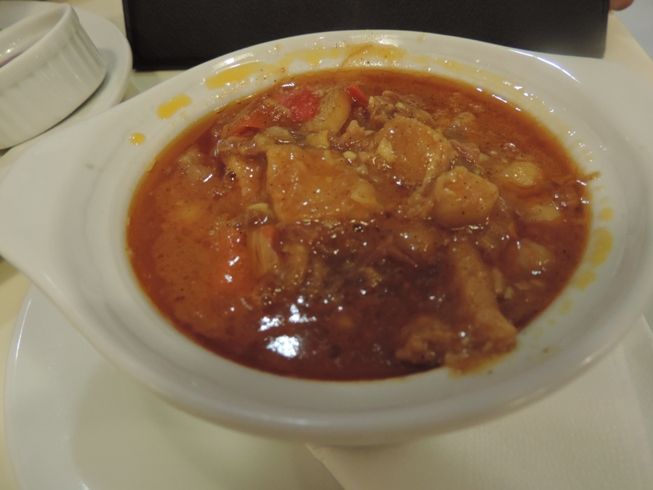 Callos, Php188.00
This perfectly seasoned
Callos
is hubby's ultimate favorite dish at Almon Marina. It's uber tender ox tripe and oxtail cooked in tomato sauce and olive oil and served with either rye bread or rice.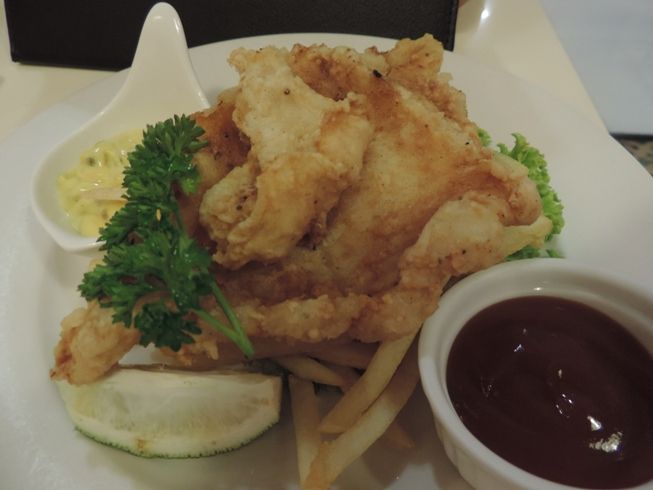 Fish & Fries, Php205.00
This one's for our 7-year-old son. Fish & Fries consisted of breaded cream dory fillet with tartare sauce and fries. He ate all of the fish fillet and most of the fries. He only stopped eating when he felt his tummy was already full.
We had a really sumptuous family dinner at Almon Marina, and we will definitely come back for more!
Almon Marina
Ground Floor, Bldg. A, SM Megamall
Mandaluyong City