Three days before Christmas, we were at The Podium looking for a new place to eat. We decided to try this Singaporean restaurant called Ang Mo Kio and ordered Roasted Chicken, Braised Pork Belly and Beef Rendang,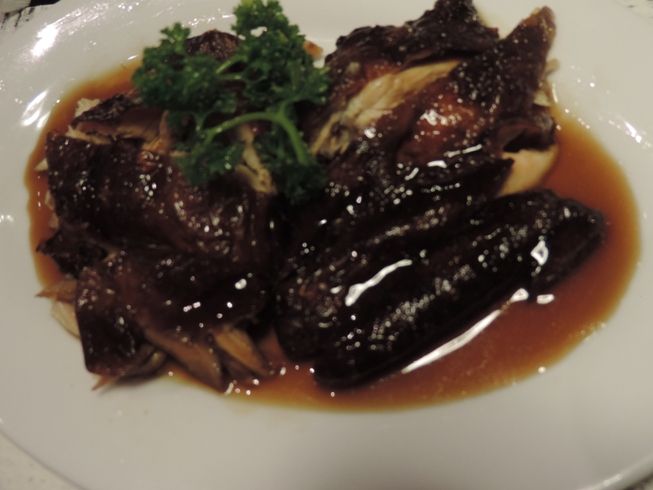 Roasted Chicken (Single) with Hainanese Rice, Php188.00
This
Roasted Chicken with Hainanese Rice
was for our 7-year-old son. I thought it would be a safe choice because one, it isn't spicy; two, he eats roasted chicken; and three, he likes Hainanese rice. I was right!
Braised Pork Belly, Php298.00
I couldn't help but notice how this
Braised Pork Belly
was similar to the Roasted Chicken in taste. Had I known this fact, I would have ordered a different pork dish. One thing I liked about this, though, was that it wasn't greasy.
Beef Rendang, Php320.00
Hubby liked this
Beef Rendang
. The meat was soft, and the sauce was thick and tasty with just the right amount of spiciness.
And that's how our latest family food trip went. So where do we go next?
Ang Mo Kio
3rd Level, The Podium
Mandaluyong City