It was the first time we've had a 7-Cheese Pizza! Yup, you heard it right, 7 cheeses in 1 pizza only from Pizza Hut. This 7-Cheese Pizza is called Cheesy 7.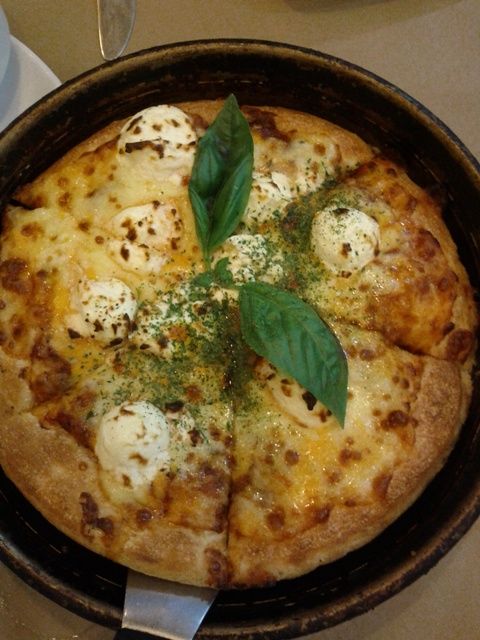 Cheesy 7 (10" Regular Pan Pizza), Php349.00
Cheesy 7 has the following cheeses: Mozzarella, Cheddar, Monterey Jack, Provolone, Romano, Parmesan and Cream Cheese.
Justin, his Dad, and I are all certified cheese lovers, so this was something we truly enjoyed. It's bursting with cheesy goodness!