Because we chose to stay at home this New Year, and because there are just the three of us, we decided to just buy Palabok at Red Ribbon (and some sweet treats somewhere else because they ran out of cakes already) for our Media Noche.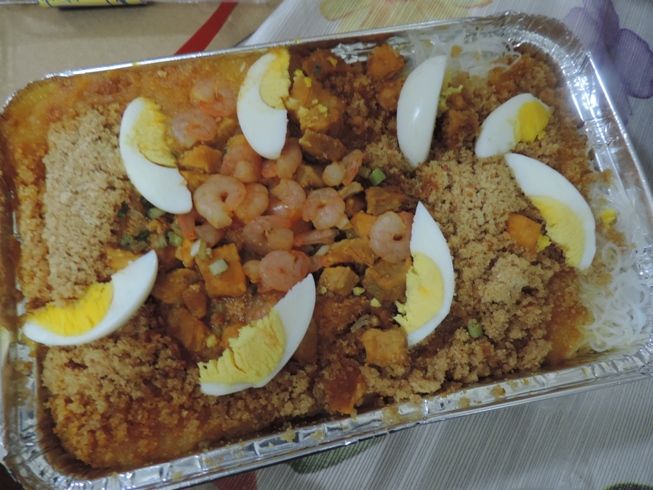 Palabok Platter, Php250.00
As you can see, this
Palabok Platter
is loaded with meat, shrimps, eggs and crushed chicharon. Oh, I can't wait 'til the clock strikes twelve!
Happy New Year, everyone!