We were at 8 Spices Thai Cuisine again last November. For our dinner, we had a combination of fish and pork dishes.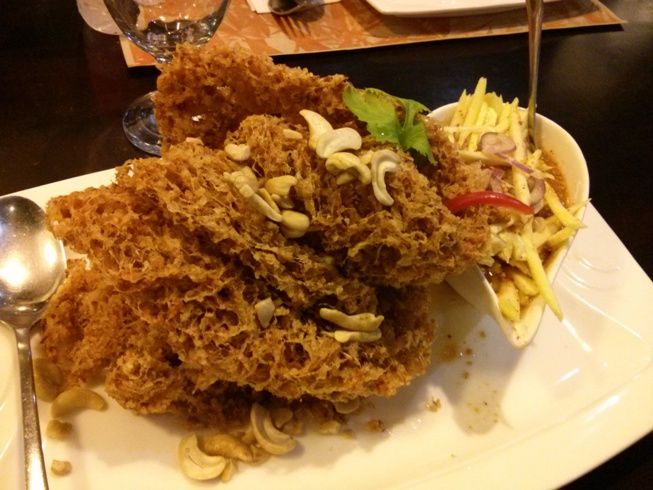 Crispy Fish with Mango Salad, Php420.00
While browsing their menu, this
Crispy Fish with Mango Salad
caught my attention. It looked so good I simply had to try it, and I was right in choosing it! The fish (combination of catfish and cream dory, I think) was delightfully crunchy and tasty, and the Mango Salad was an excellent complement for this already delicious fare. You really must try this!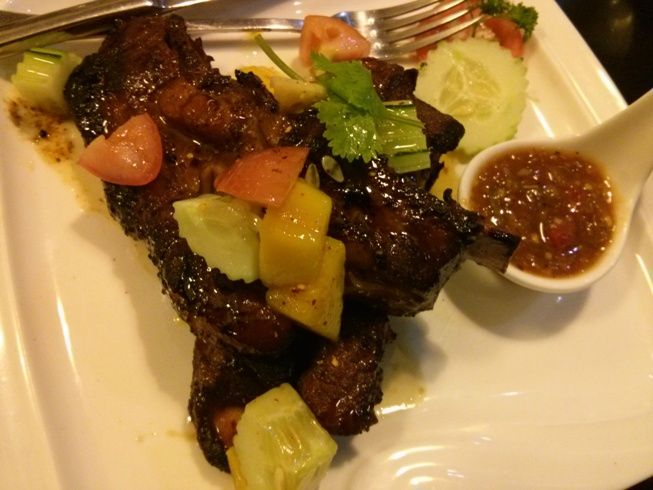 Pork Ribs with Honey, Php420.00
This beautifully presented Pork Ribs with Honey was hubby's order. To be honest, I paid little attention to it because was already completely satisfied with the Crispy Fish with Mango Salad. Hubby said it was delicious, too.
Every time we visit 8 Spices Thai Cuisine, we discover something that titillates our taste buds, and that's the reason why we keep coming back for more.
8 Spices Thai Cuisine
2nd Level, The Veranda, Robinsons Galleria
Quezon City