Christmas isn't over yet as a bag of sweet treats was delivered to our doorstep last January 3. The package contained three packs of OMG's Graham Clusters in three variants: Milk Chocolate (red), Dark Chocolate (brown) and Peanut Arachides (yellow).
OMG's Graham Clusters: Milk Chocolate, Peanut Arachides and Dark Chocolate
OMG's are graham clusters in milk or dark chocolate containing almonds or peanuts and toffee bits. They're sweet, crunchy and chocolatey!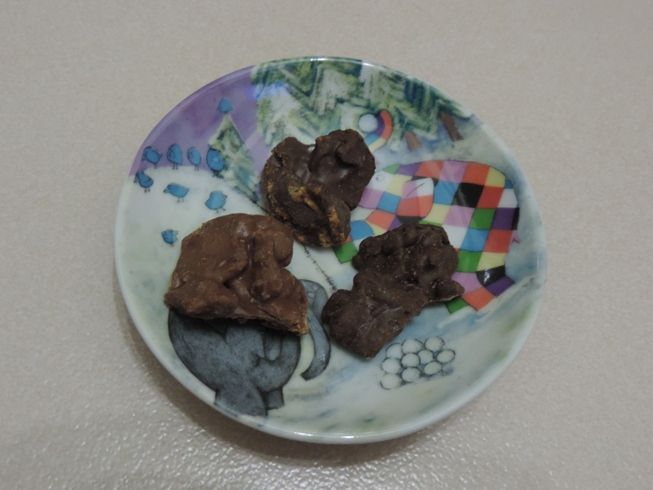 My son likes the Dark Chocolate variant, while my personal favorite is the Peanut Arachides. After putting all three packs in the fridge, I realized that they're more delightful to munch on because they're crispier when cold.
Those interested to try OMG's may call or text 0917 539-3750 or email omgs.phil@gmail.com. You may also follow them on Facebook: OMGs-Philippines.