We just had to try another restaurant before New Year 2014, and hubby suggested Tambayan sa Kanto at The Podium which offers authentic Filipino eats. We ordered Kwek-Kwek, Dynamite Crispy Tadyang ng Baka and Pinakbet Ilokano.
Kwek-Kwek, Php110.00
Because our 7-year-old son has no idea what
Kwek-Kwek
is and what it tastes like, we ordered this for him. He liked these deep-fried crusted quail eggs dipped in ketchup, while I enjoyed mine dipped in vinegar.
Dynamite, Php250.00
Hubby and I both agreed to order
Dynamite
. This didn't only have chili fingers; it also had pork and cheese inside. It was very crispy on the outside and delightfully stuffed inside.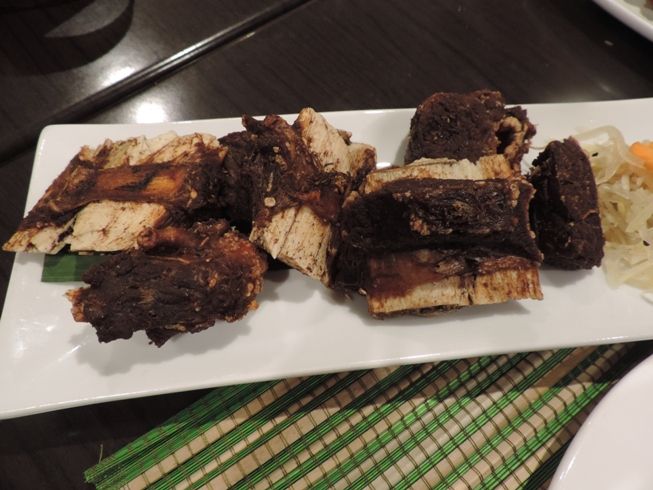 Crispy Tadyang ng Baka, Php395.00
Crispy Tadyang ng Baka
is one of their bestsellers. These deep-fried beef ribs were a bit chewy and dry but flavorful and crunchy nonetheless.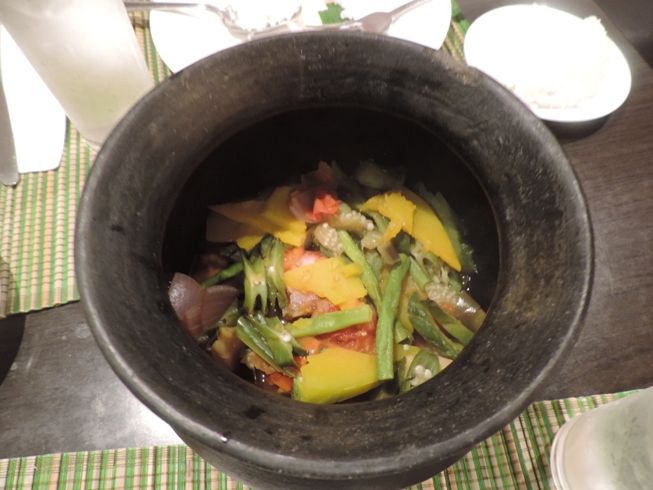 Pinakbet Ilokano, Php250.00
I really liked this
Pinakbet Ilokano
. The local veggies used were fresh and cooked just right, and it was seasoned perfectly with bagoong isda (salted anchovies).
I admit, I ate more than I should that night because I couldn't resist the temptation to indulge with the food served on our table.
Tambayan sa Kanto
Ground Floor, The Podium
Mandaluyong City