Exactly 9 days have passed since I wrote my last food post. That indicates how insanely hectic my work-and-home schedule has been since the start of 2014, owing to the fact that we currently don't have a helper. It seems finding a trustworthy and reliable helper is elusive. This was the reason why I wasn't really in the mood to celebrate my birthday last Friday, which coincided with the Chinese New Year. Our young man insisted to go out, however, which ended in an impromptu birthday dinner at Café 1771. We had Pasta Chorizo, Sauteed Sea Bream and Lamb Shoulder Chops.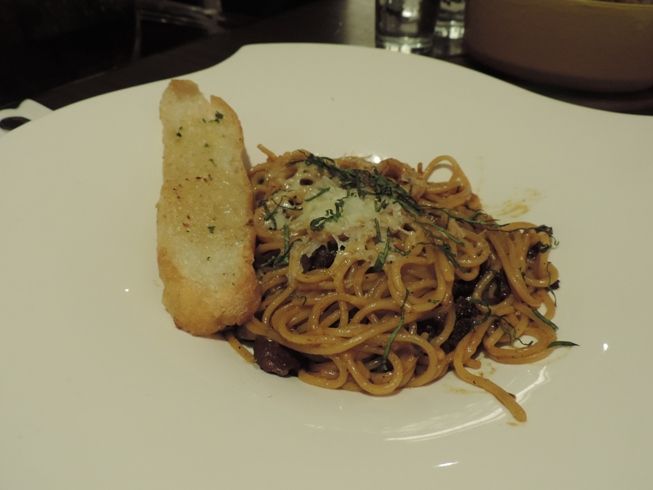 Pasta Chorizo, Php420.00
For our son, we ordered
Pasta Chorizo
, spaghetti tossed in chorizo sauce reduction with parmesan cheese. My son just ate a little of this probably because he isn't accustomed to the taste of chorizo yet, but hubby liked it.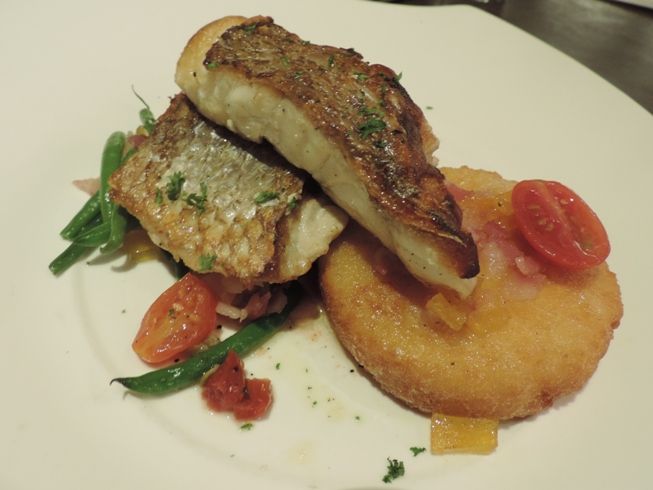 Sauteed Sea Bream, Php590.00
This
Sauteed Sea Bream
was soft and succulent, and it came with crunchy French beans (that I really liked), dried mango, garlic, bacon, tomato and anchovy in olive dressing. I loved the combination!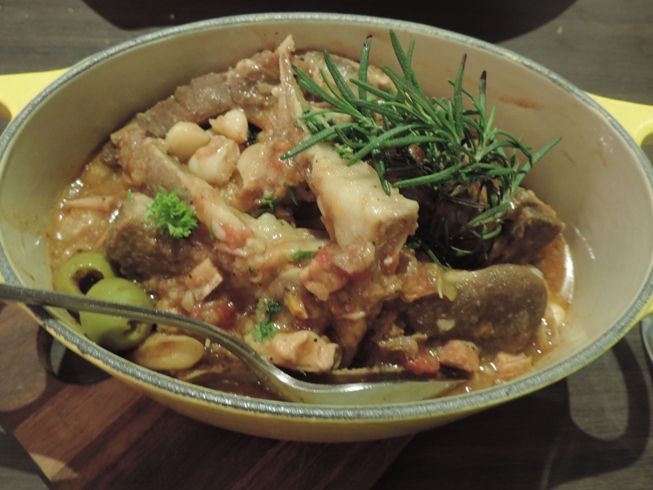 Lamb Shoulder Chops, Php660.00
These braised
Lamb Shoulder Chops
had tomatoes, beans, carrots and olives. I loved that the meat was super tender, and the sauce was full of flavor, but I needed to watch my cholesterol, so I had to carefully remove the fat before gorging on it.
Café 1771 has well-lit interiors and a warm, cozy ambiance. It's a great place to bring your loved ones for a quiet, intimate dinner or when you wish to spend a little more quality time with the people you care about. Prices of food here are a bit expensive, though, so I think it might take a while before we can drop by again.
Café 1771
1/F 1771 El Pueblo Bldg.,
Julia Vargas cor. ADB Avenue
Ortigas Center, Pasig City