We went out last Friday night to find a good place to have dinner, and we found ourselves inside Quiznos, a sandwich shop offering grilled flatbreads, salads, and wraps, as well as freshly-sliced deli meats, all-natural chicken, artisan breads and cheeses. Quiznos opened recently in the space formerly occupied by Cajun Red Rock. Quiznos specializes in offering toasted submarine sandwiches. Toasting, they say, brings out the flavors in food. We tried their Honey Mustard Chicken, BBQ Chicken Melt and Pork Sisig Rice Bowl.
Honey Mustard Chicken (Regular), Php185.00
This
Honey Mustard Chicken
had all-natural chicken strips, smoked bacon, cheddar cheese, tomatoes, lettuce and honey mustard dressing. I loved the combination of ingredients sandwiched between soft and slightly crunchy toasted bread. I couldn't finish the entire sandwich, however, so I shared some with hubby who also enjoyed it.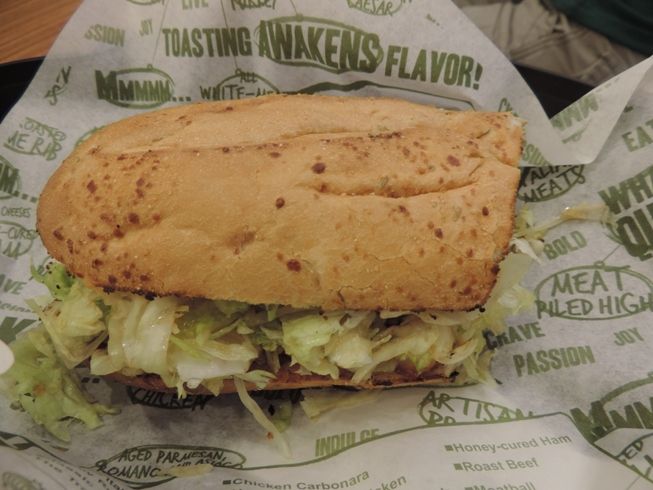 BBQ Chicken Melt (Small), Php135.00
The
BBQ Chicken Melt
was for our 7-year-old son. We were hesitant to order this for him because he know that he doesn't like veggies in his sandwich, but there was no other choice. True enough, he had all the veggies removed; he also only ate a little of this. Sigh! This BBQ Chicken Melt had the same ingredients as that of the Honey Mustard Chicken, except for tomatoes, and it used BBQ sauce, instead of honey mustard sauce.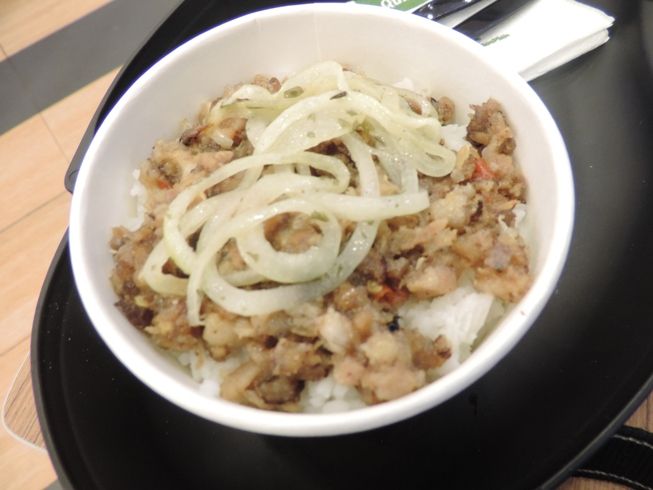 Pork Sisig Rice Bowl, Php135.00
We were surprised that Quiznos has this
Pork Rice Sisig Bowl
that caters to the Filipino palate. Because hubby couldn't decide which sandwich to buy, he ordered this instead. The serving size was okay. The Pork Sisig was spicy, but other than this, there's really nothing special about it.
It was a nice first try at Quiznos. We'd love to drop by again to try their other food offerings.
Quiznos
4th Level, Robinsons Galleria
Quezon City