Because hubby pays, he gets to decide where we eat, and because he and his officemates enjoyed their first dining experience at 8 Cuts Burger Blends, he brought me and my son there one Saturday night to try it for ourselves. We ordered Skinny Fries, Onion Rings, Four Cheese, Franch and Molten Chocolate Bottoms.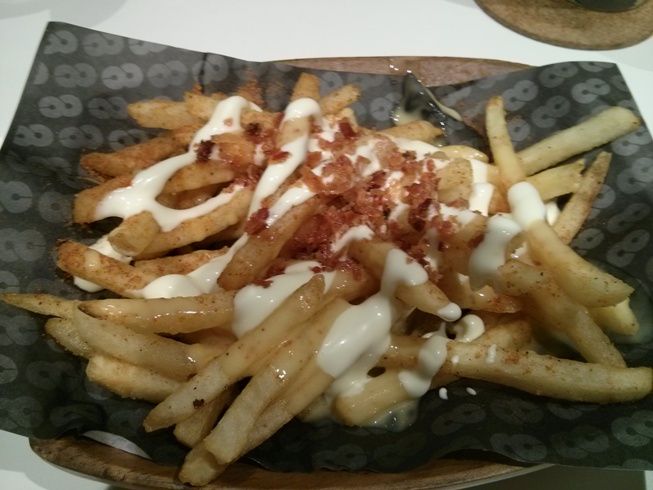 Skinny Fries with Sub-atomic Bacon and Cheese, Php115.00
Skinny Fries
are regular fries that cost only Php45.00. To make them special, we requested for bacon and cheese for Php70.00 more. This was for our son.
Onion Rings, Php65.00
We never intended to order
Onion Rings
but realized that my burger was a bit small for me given my humongous appetite these days. I was glad we tried these, however, because they were crispy and tasty and hot. I liked their Onion Rings a lot!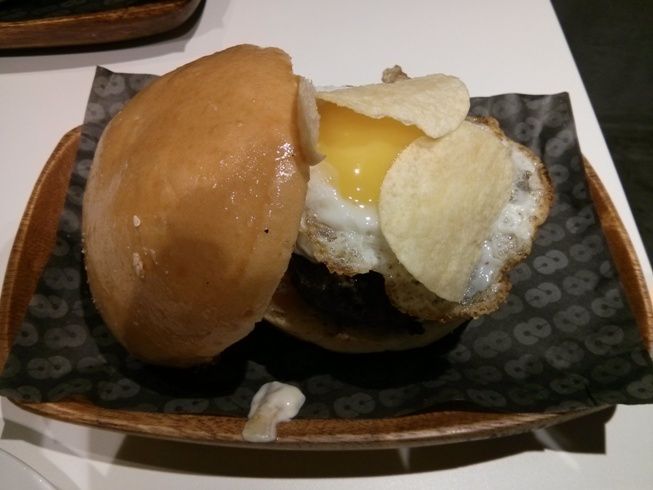 Franch (Single Patty), Php295.00
This was hubby's choice of burger for the night.
Franch
is a quarter pounder patty of flank, ox tail and rib eye with gruyere, caramelized onions, sweet pickles, ranch dressing and potato chip toppings on a brioche bun. That sunny-side up egg was an additional order from hubby. He gave he thumbs up for the rich-tasting burger, but he wasn't really fond of the caramelized onions, so I guess he will try a different burger next time.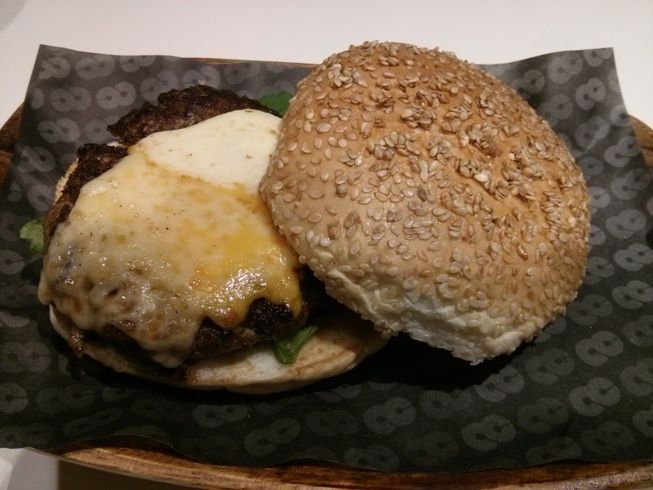 Four Cheese (Single Patty), P245.00
That's my
Four Cheese
! It is a quarter pounder patty of chuck and short rib with four different cheeses (parmesan, aged gruyere, yellow cheddar, mozzarella) and arugula plus garlic aioli on a sesame seed bun. The burger was tender, juicy and meaty but quite small for the price. I resisted the urge to place another order lest my husband calls me a glutton. Lol!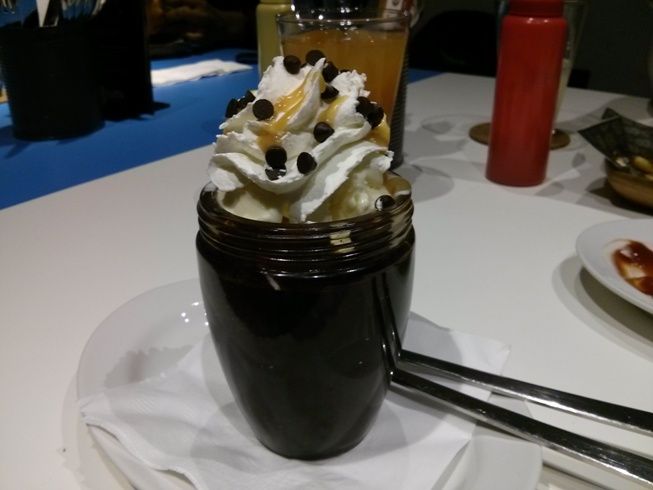 Molten Chocolate Bottoms, Php135.00
Hubby and my son shared this jar of
Molten Chocolate Bottoms
, whipped cream with chocolate bits on top and hot molten dark chocolate at the bottom. I could tell just by looking at it that it was sweet, rich and sinful. Father and son enjoyed it much.
It was a nice first try at 8 Cuts Burger Blends. The food was good, and the waitstaff were very friendly, too. We'd love to go back to try their other food offerings.
8 Cuts Burger Blends
3rd Floor, Mega Fashion Hall
SM Megamall
Mandaluyong City