It's been exactly three weeks since we visited Abe Restaurant in SM Megamall, but the wonderful dinner we had there is still fresh in my memory. That's because we really enjoyed the combination of dishes we had that day, which consiststed of Knockout Knuckles, Laing with Tinapa and Sikreto ni Maria.
Complimentary White Kropeck from Abe
While patiently waiting for our order, a basketful of crispy
White Kropeck
was served on our table, compliments of the house. Our 7-year-old son liked it a lot!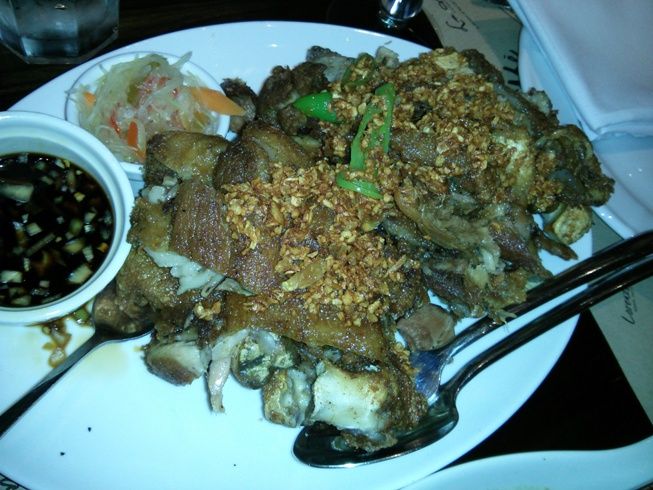 Knockout Knuckles, Php595.00
These garlicky delicious
Knockout Knuckles
may look like the usual crispy pata, but they're not. They're made slightly spicy with chillies. They're crispy on the outside but so tender and flavorful inside. Can you blame me if I asked for a second serving of rice? Lol! Even our 7-year-old son enjoyed these, too, because he was able to finish everything on his plate.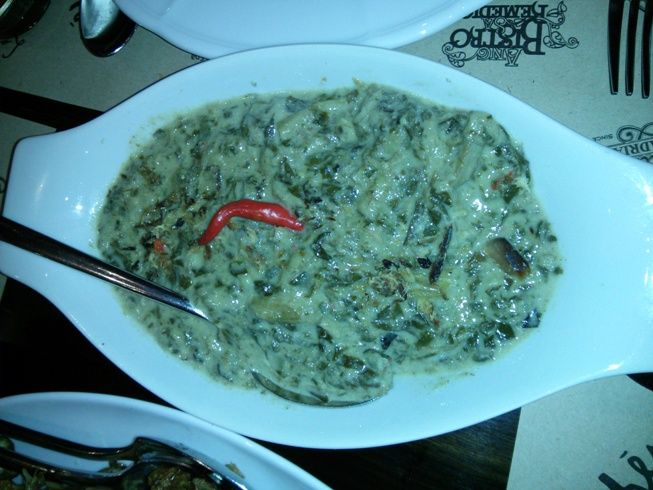 Laing with Tinapa, Php255.00
A perfect match for our Knockout Knuckles was the
Laing with Tinapa
, taro leaves cooked in coconut milk with smoked fish. Yummy!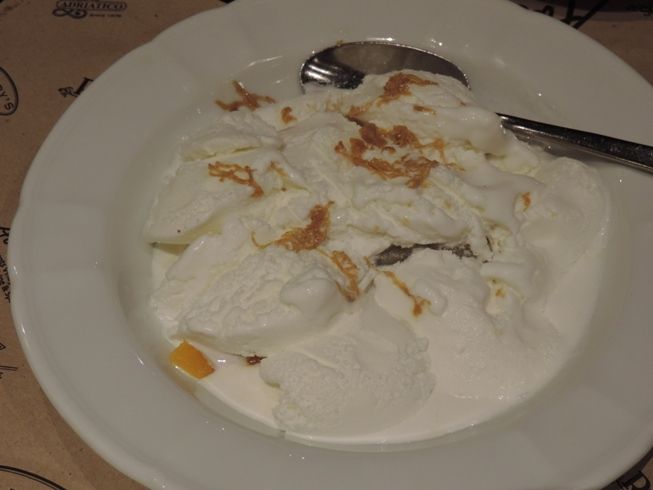 Sikreto ni Maria, Php165.00
I was already full, but the thought of unearthing a secret was simply irresistible, so I gave in to dessert. At first glance,
Sikreto ni Maria
looked like ordinary ice cream, but you have to get deeper on it to reveal the secret.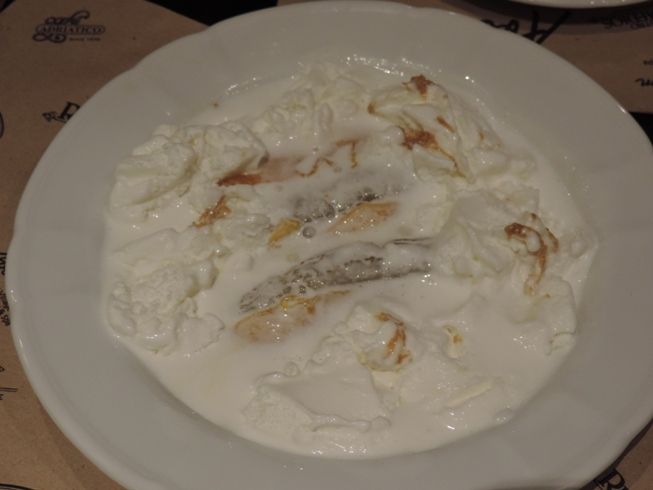 The secret revealed!
Hidden beneath the smooth and creamy macapuno ice cream were ripe and juicy mangoes and
suman
(sweetened rice cake). Oh what a delight! You must try this!
It was a dinner to remember. We were really very satisfied with our sumptuous food choices at Abe Restaurant.
Abe Restaurant
3rd Level, Mega Fashion Hall
SM Megamall
Mandaluyong City