In July, it will have been two years since we have last eaten at Mangan in Robinsons Galleria. Mangan serves authentic Kapampangan cuisine and all-time favorite Filipino dishes. We were there last April, together with my niece, Justin's favorite cousin, and we ordered the following: Bistig Bangus Belly, Sisig ni Mely and Lengua with Mushroom.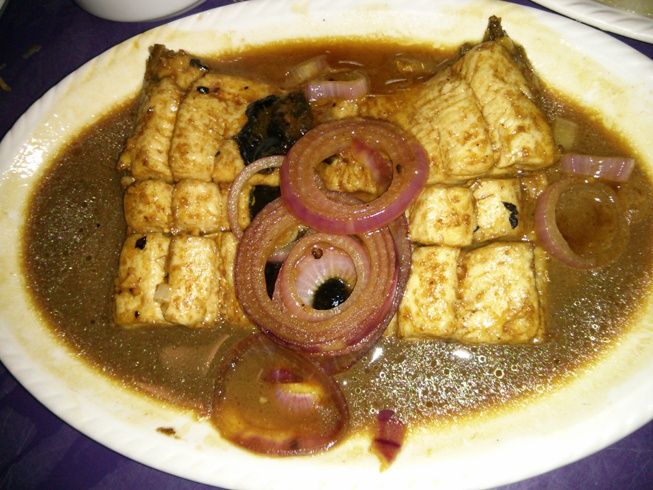 Bistig Bangus Belly, Php220.00
Bistig Bangus Belly
is bangus belly cooked in soy sauce and calamansi extract and garnished with onion rings. Salty and sour blended perfectly to give this simple fish dish a delightful flavor that you couldn't resist.
Sisig ni Mely, Php260.00
What's unique about
Sisig ni Mely
is that it's served on a banana leaf, instead of on a sizzling plate. This is pork mask that is thrice cooked and chopped. Pork mask includes the whole skin of a pig's head, including the ears. It was tender and tasty.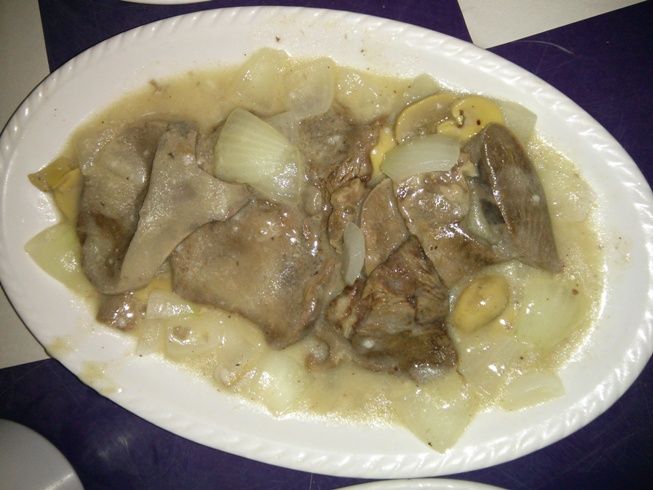 Lengua with Mushroom, Php285.00
This
Lengua with Mushroom
was not a perfect complement to the Bistig Bangus Belly and Sisig ni Mely, but it was good nonetheless. This super soft ox tongue sautéed and cooked in creamy mushroom sauce is a must-try, but next time we'll pair it with something else.
Based on my descriptions, you will already know that we enjoyed our dinner at Mangan. We also liked the fact that prices of food here are quite affordable.
Mangan
Level 2, Expansion Mall
Robinsons Galleria,
Quezon City