We had dinner at Teriyaki Boy in Robinsons Galleria last month and ordered Crunchy Kani Maki, Tantamen Ramen, Wafu Steak and Teriyaki Boy Chicken.
Crunchy Kani Maki, Php125.00
Instead of the usual California Maki, I opted for the
Crunchy Kani Maki
at Teriyaki Boy. It's crab stick sushi roll with fresh mango bits topped with crunchy kani strips. It's delightfully sweet, sticky and chewy. I also enjoyed the extra crunch with every bite.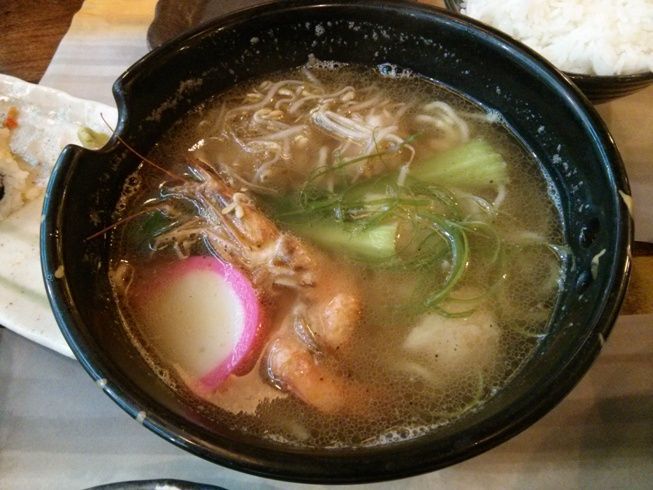 Tantamen Ramen, Php180.00
This hot bowl of
Tantamen Ramen
was shared by father and son. Tiger prawns, cream dory, kamaboko (processed seafood product), sesame pechay, carrots, sesame moyashi (bean sprout) and boiled egg were cooked in Dobin ( Japanese seafood broth) and garnished with curly leeks. It was flavorful! Our son liked it a lot!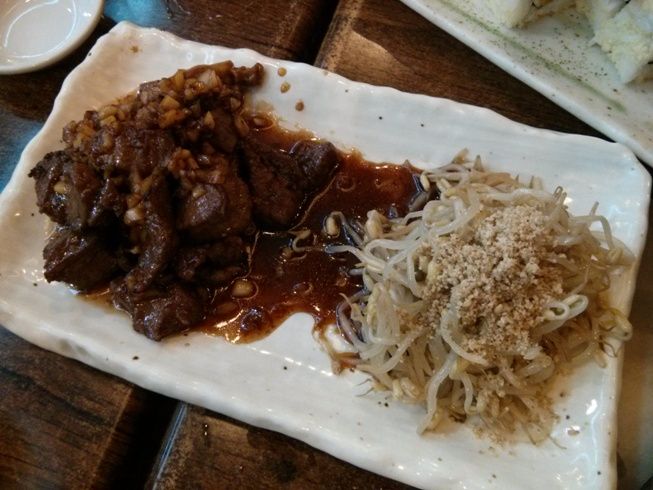 Wafu Steak, Php366.00
This
Wafu Steak
was hubby's choice. Premium diced-cut beef was seared then stir-fried with garlic and teppanyaki sauce and served with sesame moyashi. It was good, too!
Teriyaki Boy Chicken, Php214.00
Of course, it's a must to order
Teriyaki Boy Chicken
. These are tender boneless chicken strips mixed with Teriyaki Boy sauce. Yummy!
We liked everything we ordered, and we finished everything on our plates, which means we're satisfied with our meals.
Teriyaki Boy
4th Level, Robinsons Galleria
Quezon City