It's been a while since we last visited Burgoo at Robinsons Galleria. Two Saturdays ago, hubby suggested we had dinner there. One thing we like about Burgoo, aside from their food, is the fact that they always have promos to entice first-time diners and to attract repeat customers. On this particular day, we got free Boneless Buffalo Chicken for an order of one main entrée.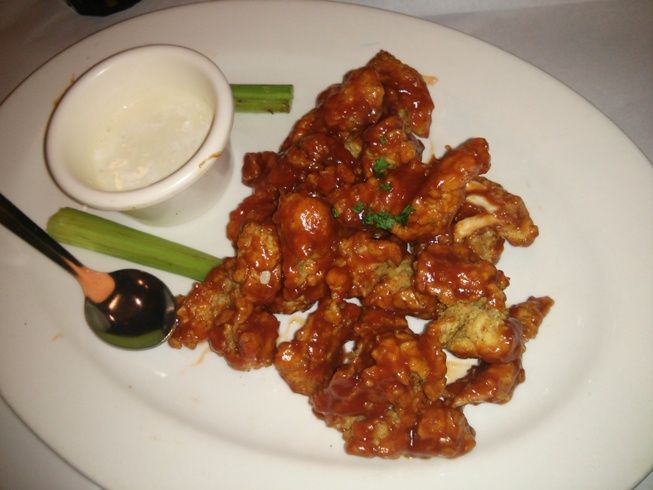 Boneless Buffalo Chicken (Regular), Php325.00
This
Boneless Buffalo Chicken
is deep-fried chicken tenders seasoned with herbs and spices, tossed with spicy buffalo sauce and served with crunchy celery sticks and blue cheese dip. This makes for a great appetizer! What made us happier is that we got this for free!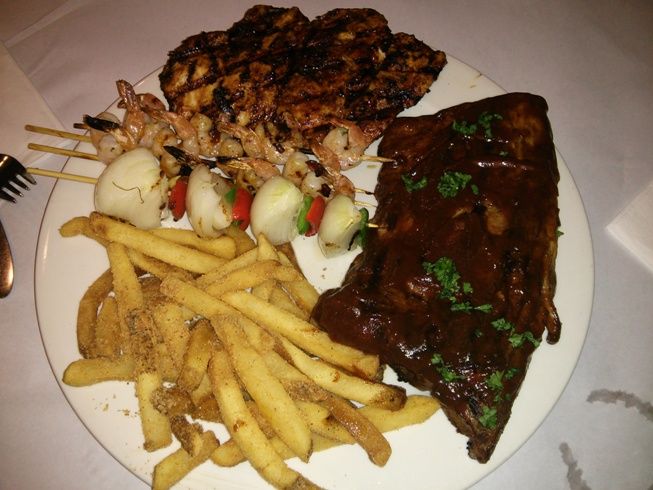 Chicken, Shrimps and Ribs Feast, Php795.00
The name says it all.
Chicken, Shrimps and Ribs Feast
is a 3-in-1 combo consisting of grilled chicken, ribs, and shrimp skewers, served with grilled veggies and country fries. I love the shrimps! The ribs were tender and toothsome, too. The chicken was a bit dry but still tasty. We paired this platter with Burgoo's
Rice Pilaf
which is a must-try, too.
We enjoyed our dinner at Burgoo, and we'll be back for sure!
Burgoo American Bar & Restaurant
4th Level, Robinsons Galleria
Quezon City