We were at One Tagaytay Place Hotel Suites last Friday and Saturday for a much needed rest and relaxation. We arrived there before 4pm and availed of room service for our late lunch from Azalea Restaurant downstairs. We chose one of their all-time favorites, One Tagaytay Bulalo, and their signature appetizer, Crispy Fried Tawilis.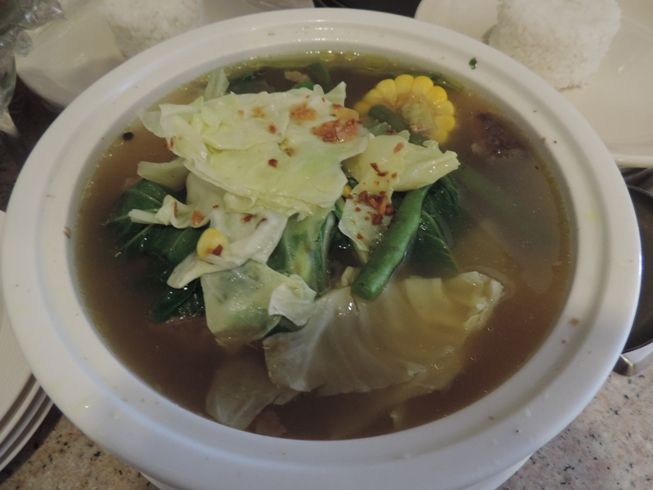 One Tagaytay Bulalo, Php522.00
A trip to Tagaytay wouldn't be complete without a bowl of traditional piping-hot Tagaytay bulalo.
One Tagaytay Bulalo
didn't fail to satisfy our gastronomic cravings. The meat was fresh and tender, the soup was tasty, and there was a generous serving of both beef and veggies. Yummy!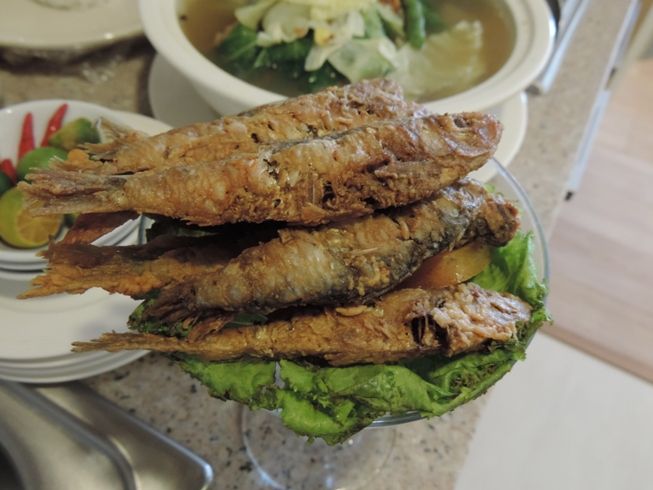 Crispy Fried Tawilis, Php247.00
Another thing we'd always have whenever we visit Tagaytay is fried tawilis. True to its name, this
Crispy Fried Tawilis
is really crispy. Here, Sardinella Tawilis (or freshwater tawilis) was double-fried and then served with pickled vegetables. Hubby and I really enjoyed this and the combination of this fried fish dish with bulalo.
That was a really hearty lunch! I wonder what's for dinner.
Azalea Restaurant
G/F, One Tagaytay Place Hotel Suites
445 Tagaytay-Calamba Road, Sungay West
Tagaytay City
Telephone Nos.: (+632) 584-4111, (+6346) 483-0111
Email: reservations@onetagaytayplace.com
Website: www.onetagaytayplace.com