Hubby wanted so much to explore the restaurants located in the East Wing of the Shangri-La Plaza Mall, so that's where we went last Saturday. We ended up having lunch at the elegant and cozy Zao Vietnamese Bistro. We ordered Barbecue Spareribs, Zao's Crispy Lapu-Lapu, Jasmine Rice and two iced tea variants: Tamarind and Lychee.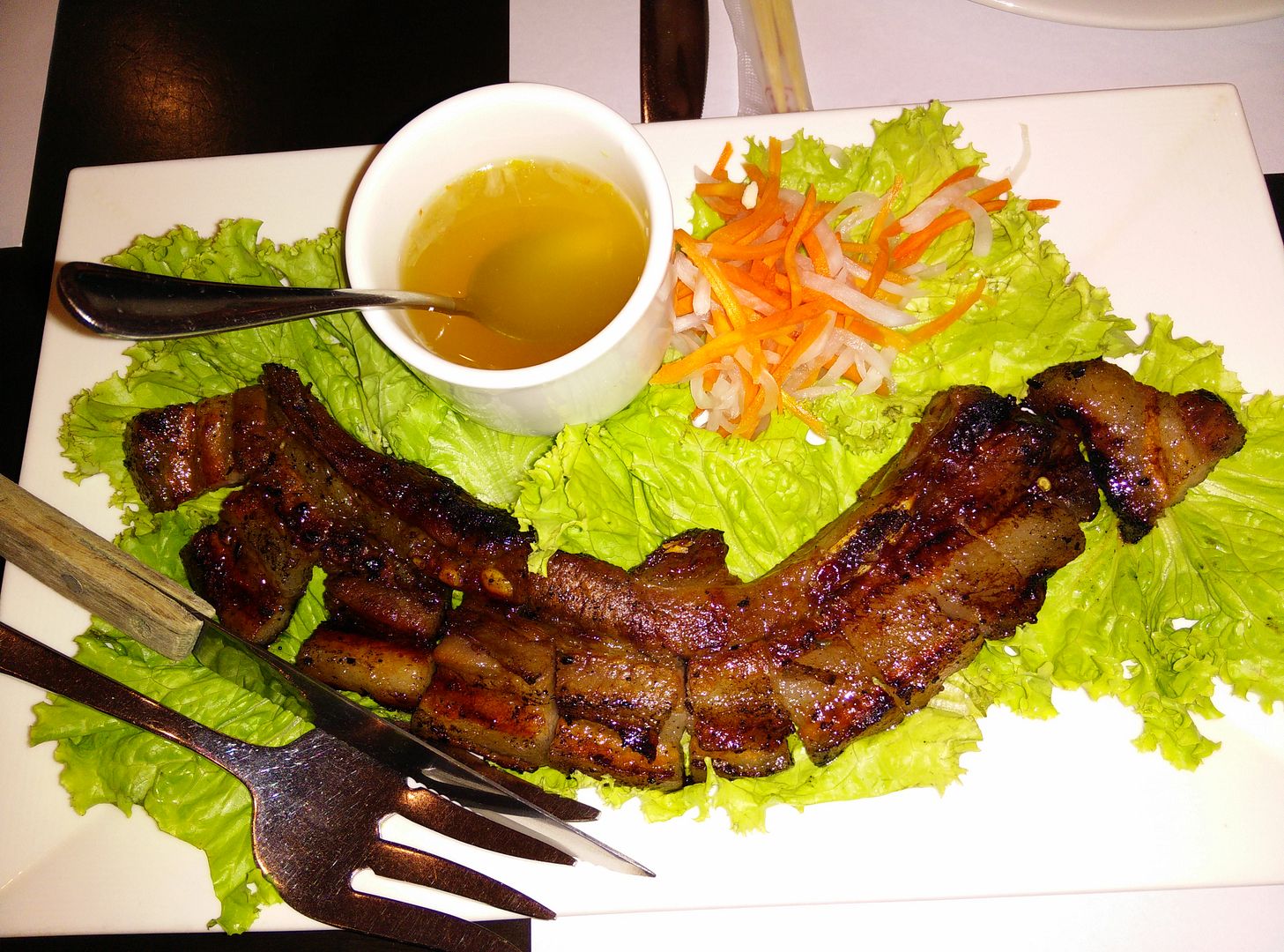 Barbecue Spareribs, Php315.00
These
Barbecue Spareribs
were moist, tender and tasty. One look at that pork fat and you'd know that it's oozing with flavor, but I simply had to stick to the part that's lean so that my LDL (bad cholesterol) level would not shoot up. Lol! We all liked this. I couldn't get enough of those veggies, too!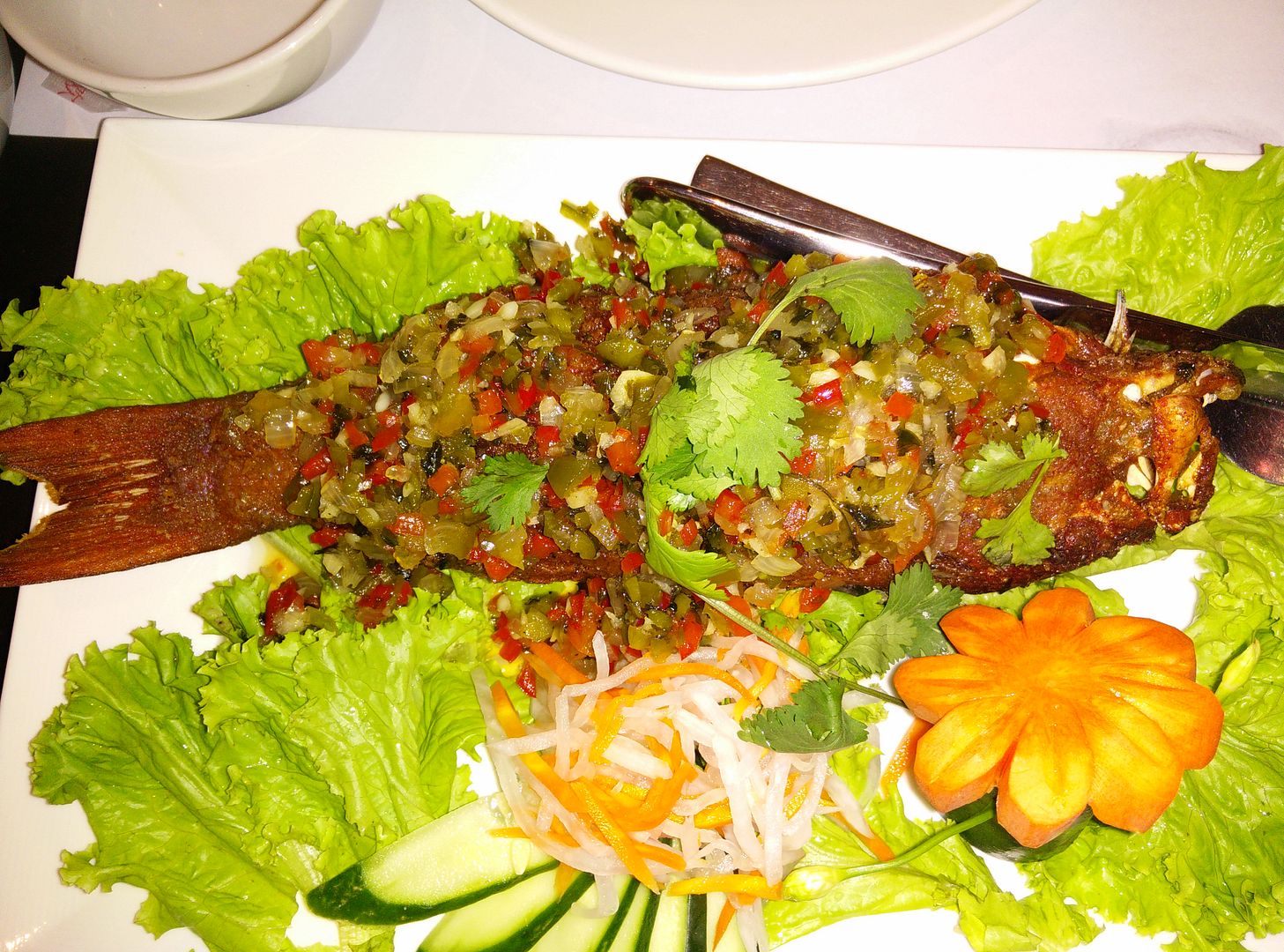 Zao's Crispy Lapu-Lapu, Php900.00 (Php180.00 per 100 grams)
We tried
Zao's Crispy Lapu-Lapu
which was one of their bestsellers. This is deep-fried lapu-lapu with sweet and salty sauce cooked the Vietnamese way. If the Barbecue Spareribs were good, this one's even better. The lapu-lapu was fried to perfection. The outside was crunchy, but the inside was soft and juicy, and it was nicely enhanced by Zao's signature sweet and salty sauce. You must try this! Our son, who was quite meticulous about his food, candidly blurted out how the food he's eating (both the Barbecue Spareribs and Zao's Crispy Lapu-Lapu) were delicious, and we agree.
Tamarind Iced Tea and Lychee Iced Tea, Php115.00 each
Father and son had
Tamarind Iced Tea
, which was refillable. Our young man liked it a lot, while his Dad said he wanted a stronger tamarind taste. My
Lychee Iced Tea
, on the other hand, was very light and mildly sweet.
We had good food, nice ambience and great customer service at Zao Vietnamese Bistro, and we hope to be back soon.
Zao Vietnamese Bistro
5/F, East Wing, Shangri-La Plaza Mall
Mandaluyong City