Chef & Brewer Café and Restaurant is just walking distance from where we live. I went there for the first time three years ago with hubby, and we enjoyed the ambience and the food. We went there again late last year to try other dishes on their menu. We had Four Cheese Pizza, Sausage & Mushroom Al Ajillo, and Sisig Oyster.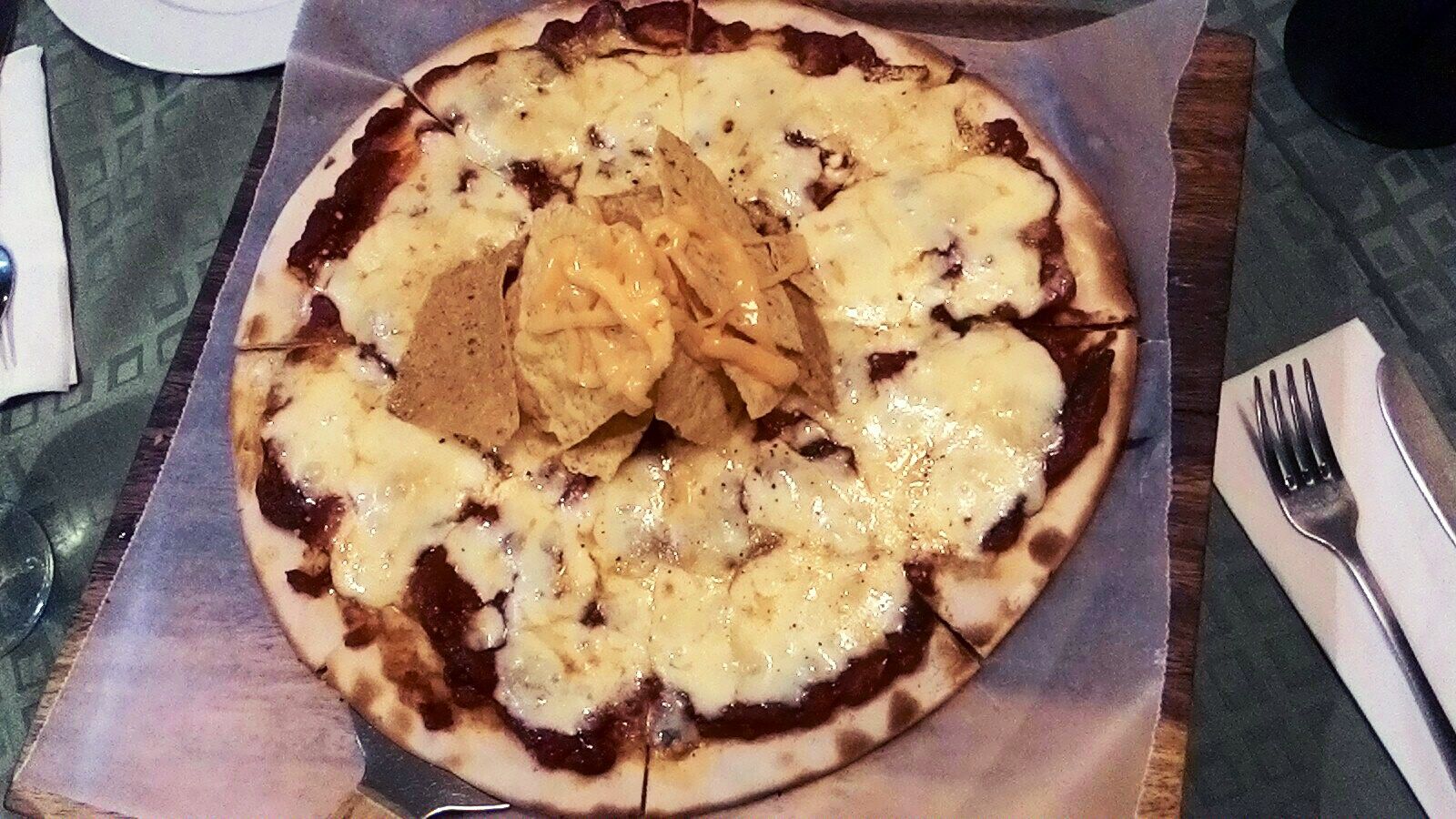 Four Cheese Pizza, Php450.00
As the name suggests, there are four different types of cheese in this thin crust
Four Cheese Pizza
, but I don't recall those four types of cheese anymore. Sorry! All I remember is that the three of us enjoyed this pizza immensely because it's tasty and super cheesy without being salty. But I think they overdid the cooking as you can see on the burnt sides. We still liked it nonetheless, including those nachos on top drizzled with cheese sauce.
Sausage & Mushroom Al Ajillo, Php410.00
Hubby and I shared this plate of
Sausage & Mushroom Al Ajillo
. I enjoyed the mushrooms and the bell peppers, but the sausages, not so much, because they're salty. The sauce was also a bit oily.
<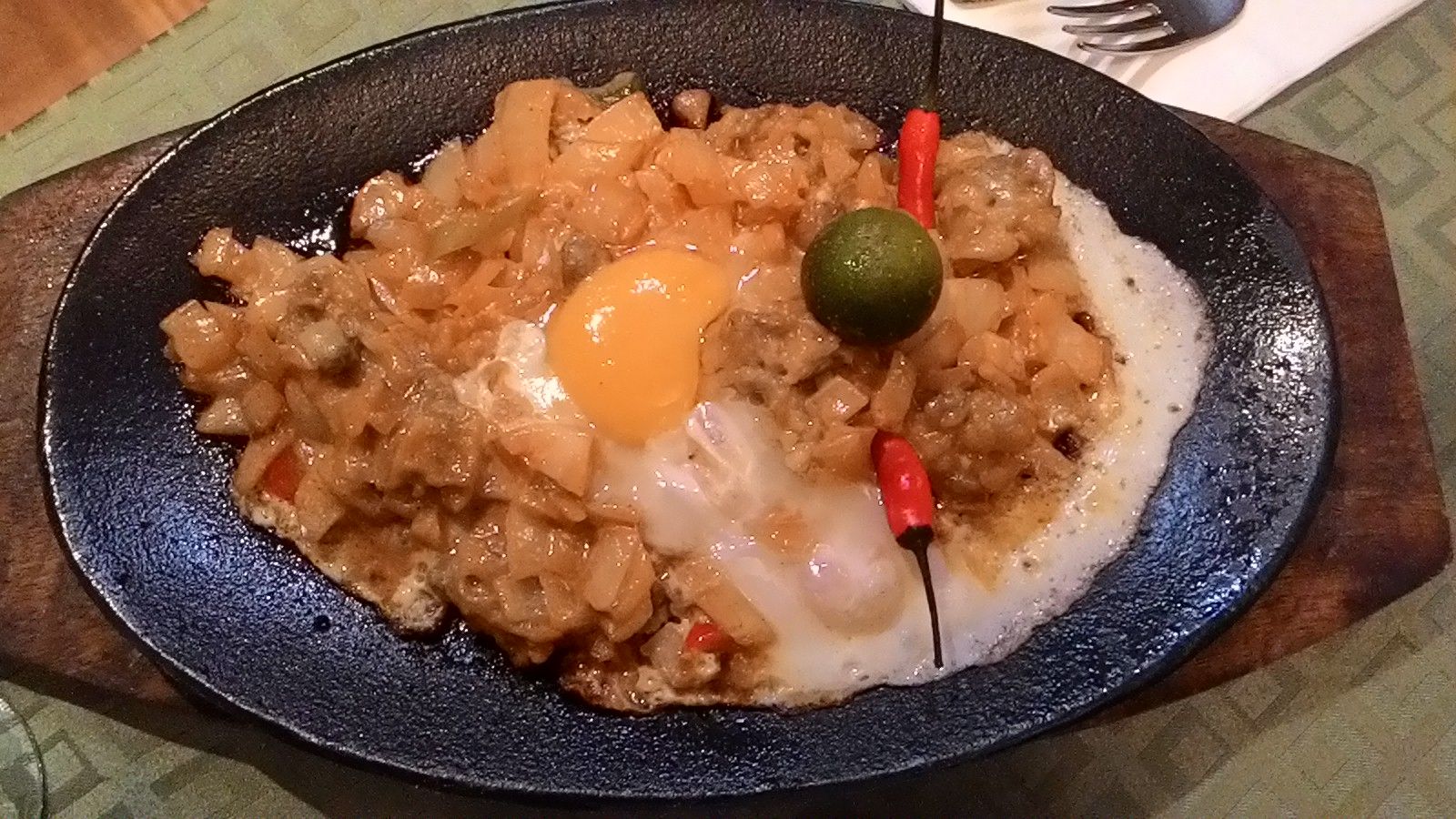 Oyster Sisig, Php395.00
Our son hasn't yet discovered the joy of eating sisig. His Dad and I are both sisig lovers. We usually order pork sisig in restaurants we visit if they have that on their menu, but this time around, we tried something different; we ordered
Oyster Sisig
. Like the usual sisig, this was served on a sizzling plate with egg, chili peppers, calamansi and lots of onions with an appropriate amount of oysters. Taste-wise, it was okay, but I'm still loyal to pork sisig.
Next time, we'll try Chef & Brewer's sandwiches and pasta.
Chef & Brewer Café and Restaurant
105-B Ground Level, AIC Gold Tower
Emerald Avenue cor. Sapphire Street
Ortigas Center, Pasig City