We decided to have dinner at Kenny Rogers Roasters at Robinsons Galleria last November. We ordered two solo plates (for hubby and me), Spaghetti Carbonara for our son and Frozen Yogurt for desserts. We learned that they no longer serve Lite Iced Tea, so we settled for a pitcher of their regular iced tea.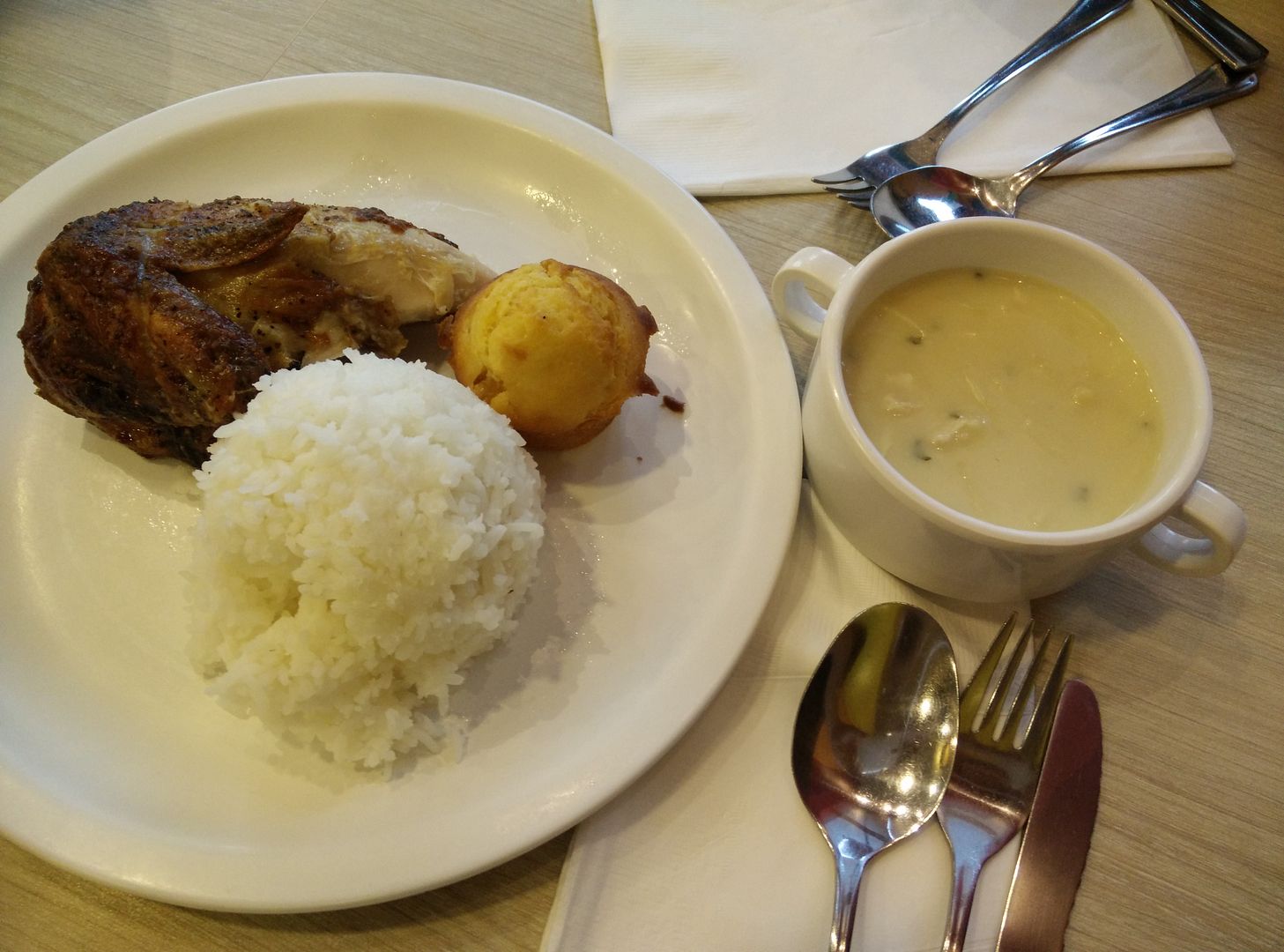 Solo A (Classic Quarter Chicken, Chicken Noodle Soup and Corn Muffin), Php210.00
We love their
Classic Roast Chicken
because it's flavorful, and that's what we usually order at Kenny Rogers Roasters. You'll get the following if you order their Solo A plate: quarter chicken, 1 side dish, corn muffin and rice). Hubby chose
Chicken Noodle Soup
for his side dish, which he really liked, by the way. It was seasoned just right, and it was served hot.
Solo A (Classic Quarter Chicken, Blueberry Pasta Salad and Corn Muffin), Php210.00
I chose a different side dish for my Solo A plate. I had
Blueberry Pasta Salad
, which was a new item on their menu. It really tasted like blueberry, and the pasta was cooked al dente. It also had a hint of sweetness which I really enjoyed.
Spaghetti Carbonara, Php150.00
Our son had
Spaghetti Carbonara
which came with a small slice of toasted bread. The carbonara sauce was creamy and tasty, and Justin finished his plate fast. That's because he was really hungry when his order was served. You see it took so long for his order to arrive. Apparently, his order was not relayed to the cashier who punched in our orders.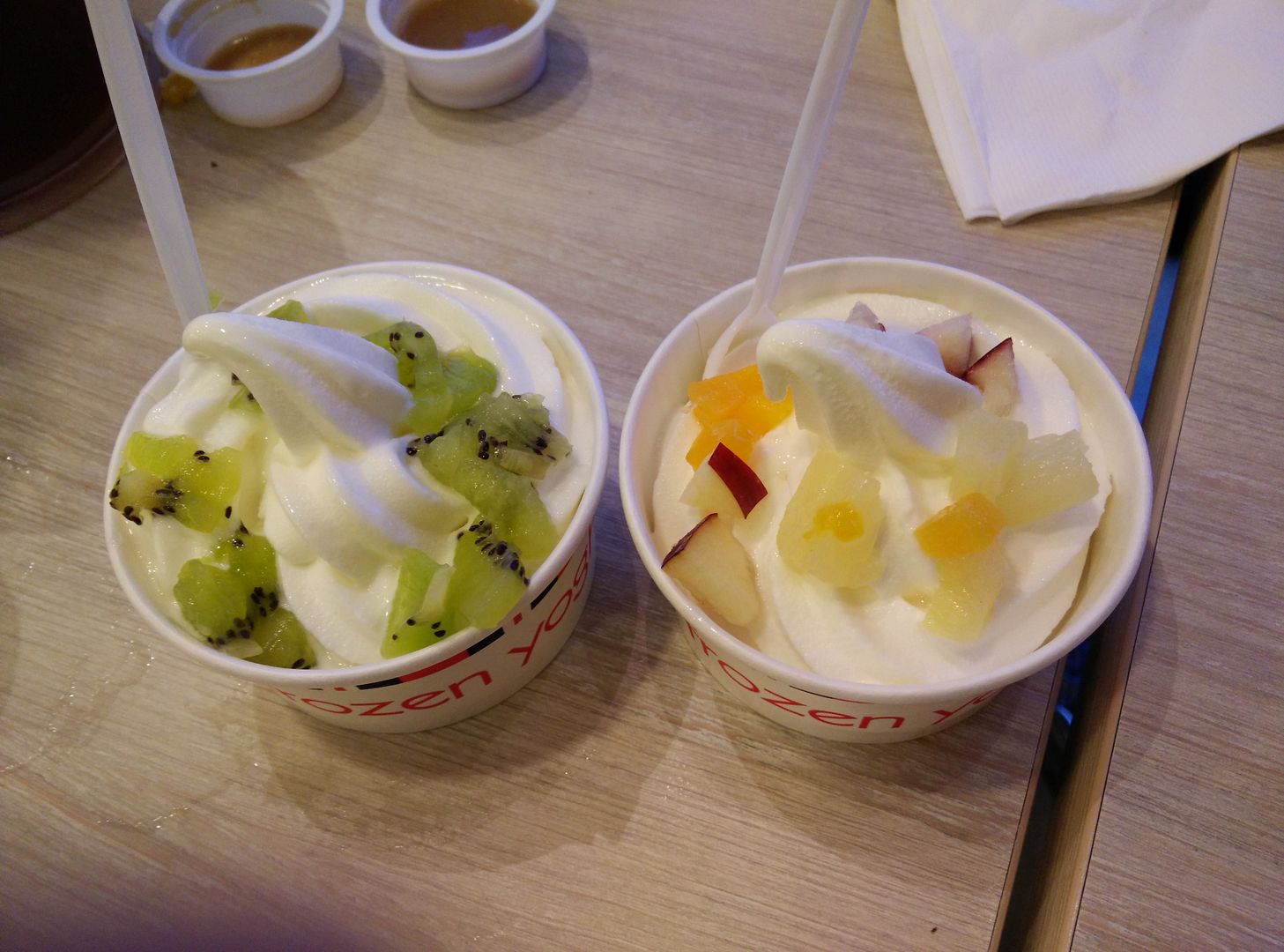 Frozen Yogurt, PhpPhp65.00; Fruits Add-ons, Php15.00
While waiting for our son to finish eating, we decided to have
Frozen Yogurt
for desserts with fresh fruit toppings. The froyo was soft, creamy and not too sweet with a hint of sourness. The price was reasonable, too!
Everything was okay, except for the slight delay on my son's order. We hope this doesn't happen again.
Kenny Rogers Roasters
3/F Robinsons Galleria
Quezon City