Hubby and his office buddies have already tried Lucca Bakery at SM Mega Fashion Hall, and they liked it. Hubby wanted us to try it, too, so he brought us there last Saturday for an afternoon snack. We had White Pizza, Open Faced Omelette and Shrimp ala Chorizo.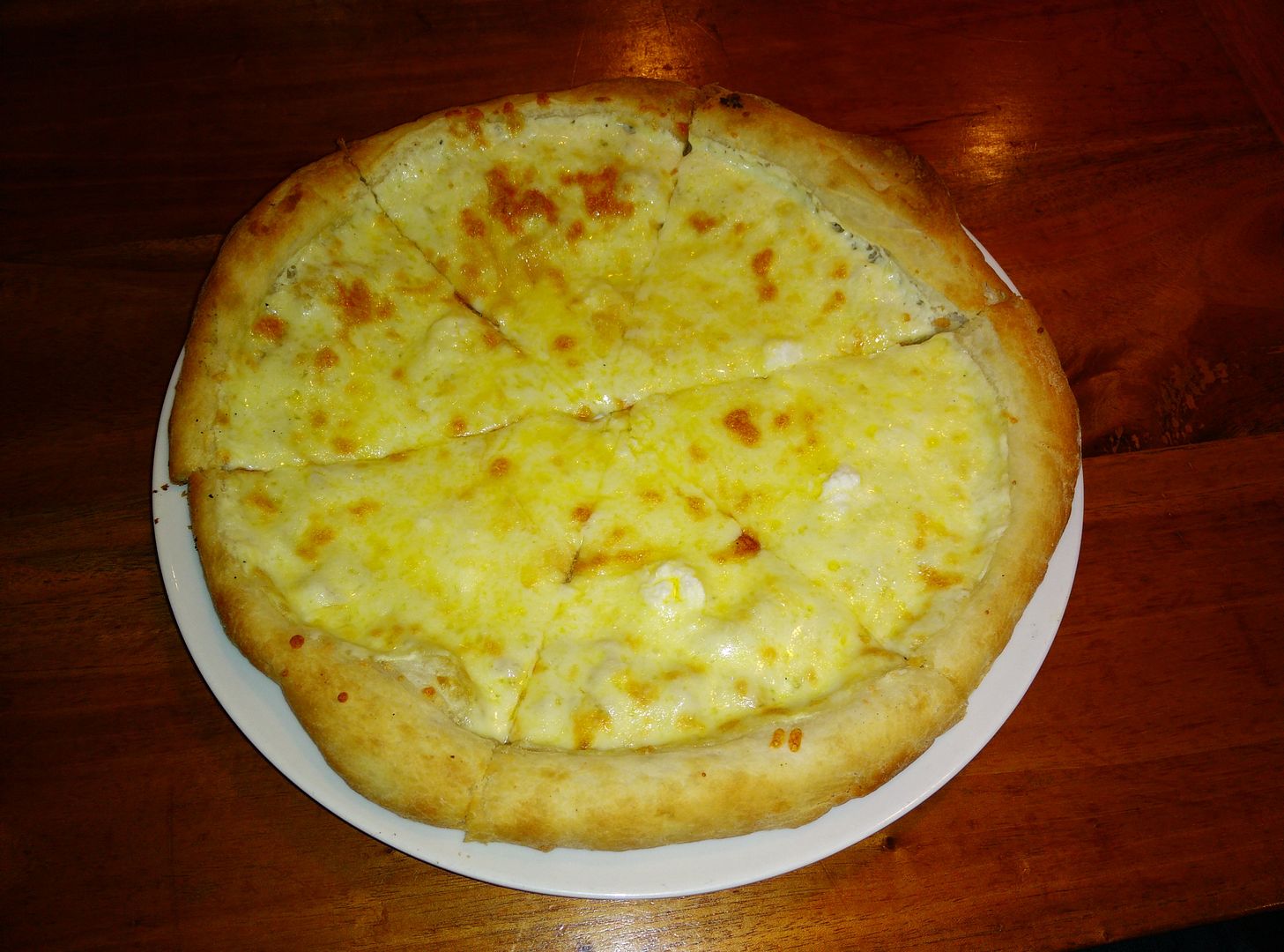 White Pizza, Php295.00
We ordered
White Pizza
because our son likes cheese pizza. The main ingredients of this fluffy, chewy and soft pizza are ricotta, mozzarella, parmesan and house cream sauce. Our son liked it.
Shrimp ala Chorizo, Php295.00
Because there was pizza, there should be pasta, too, so hubby ordered
Shrimp ala Chorizo
. It's linguine pasta with shrimp, chorizo, garlic and olive oil. It was simple but delicious.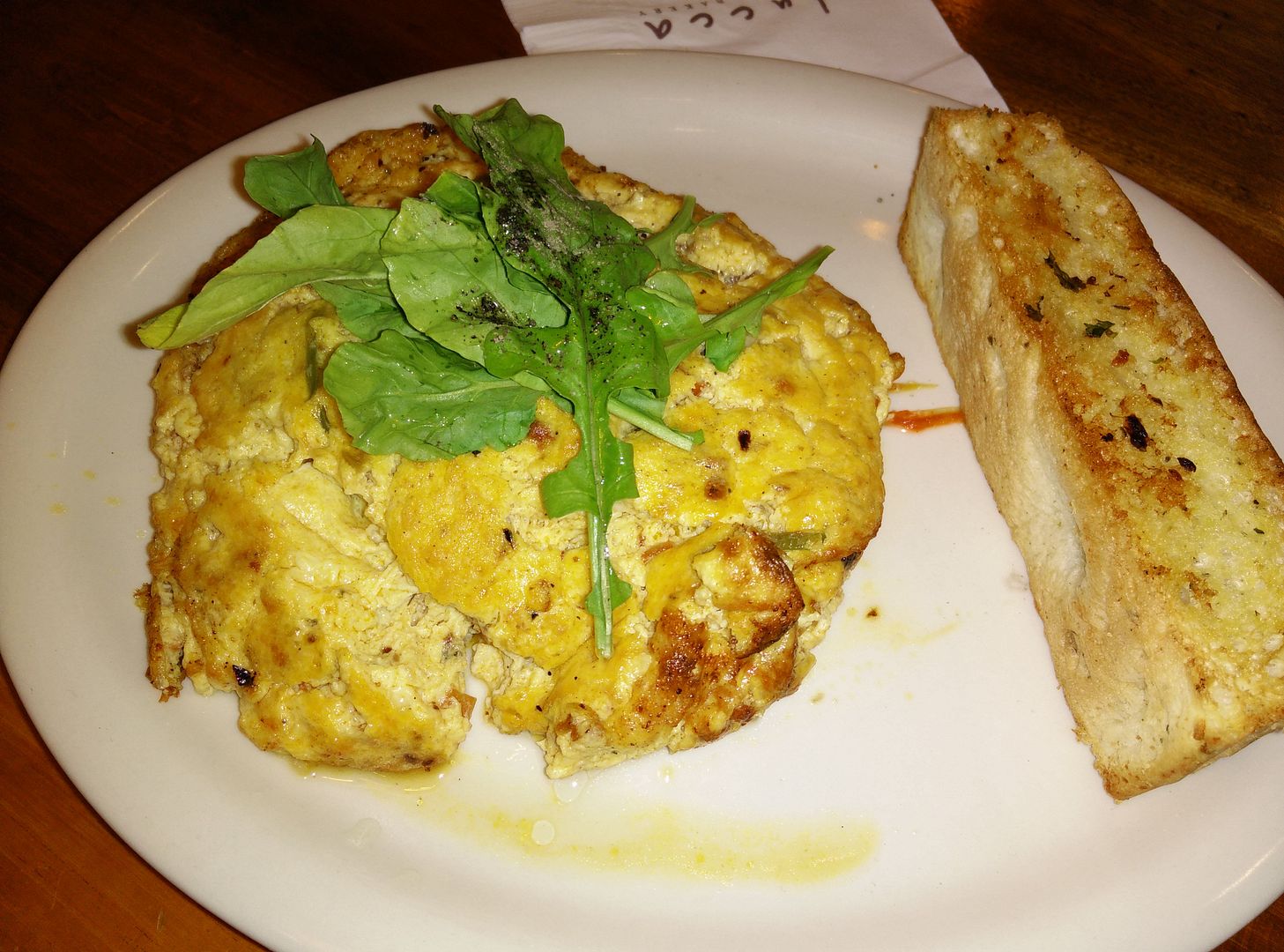 Open Faced Omelette, Php195.00
I settled for the
Open Faced Omelette
, one of Lucca's All-Day Breakfast offerings. Served with buttered toast, this omelette has Spanish chorizo, roasted bell peppers, tomatoes and cheddar. The first thing I said when my order arrived was that it was huge! It was actually a good thing because I got to share it with hubby. As you can see, it's very fluffy. There's also no scrimping on the ingredients here, so you don't feel shortchanged. Overall, it was satisfying, though I suggest eating the buttered toast right away as it gets hard to chew after a while.
Because we were already full, we didn't get to try their cakes and pastries anymore. We'll do that next time.
Lucca Bakery
5th Floor, Mega Fashion Hall
SM Megamall
Mandaluyong City