We have dined at La Creperie several times already, but not once have I tried their crepes for which this restaurant is known for. That's because I'm not really fond of crepes. We decided to have dinner again at La Creperie in Robinsons Galleria last February. That time, I was still full from the heavy afternoon snack I took that I decided to forego rice in favor of their Mango Hazelnut au Chocolat. Sounds good, huh? And looks good, too. But I tell you, it tastes even better!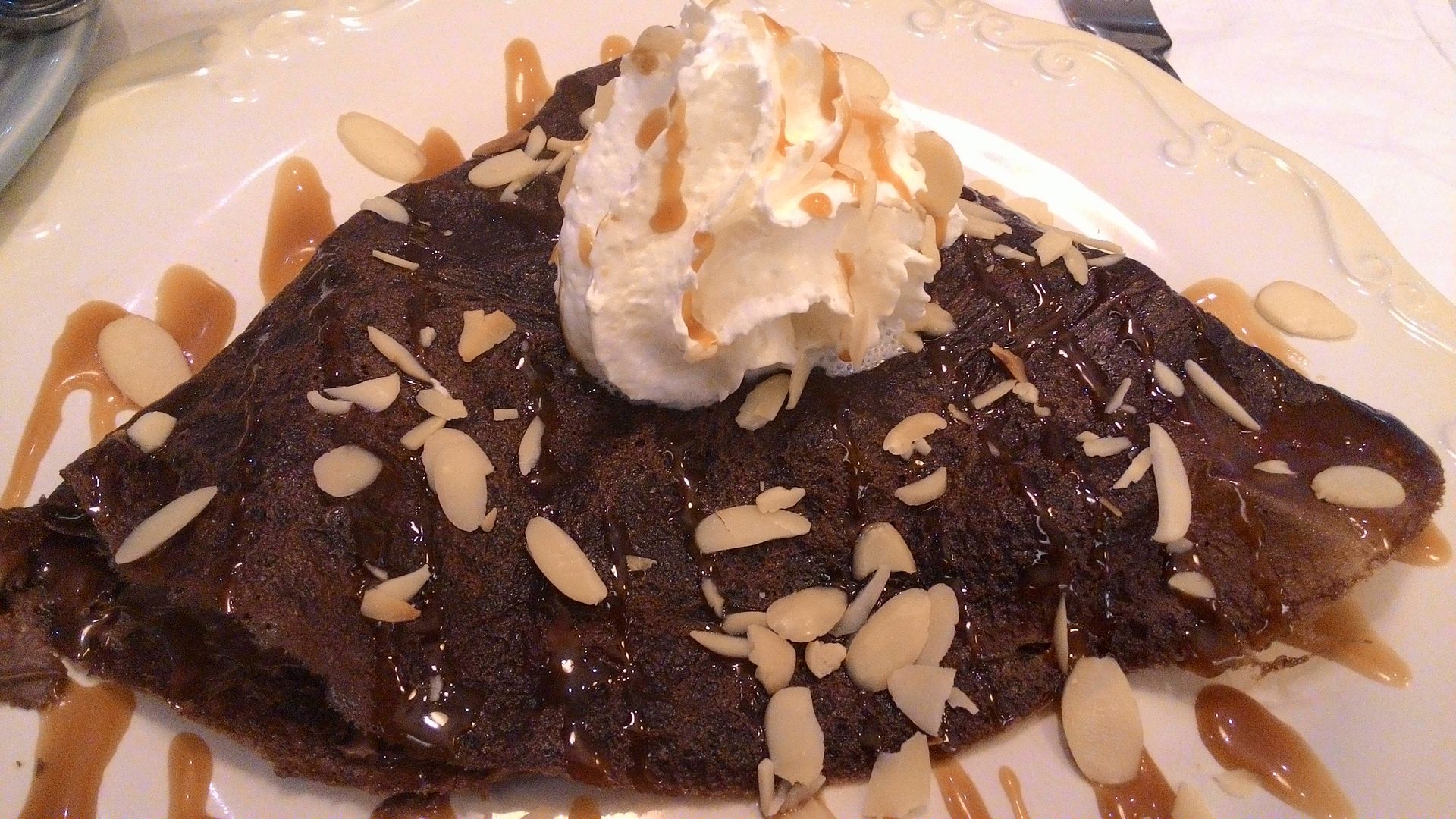 Mango Hazelnut au Chocolat, Php255.00
Mango Hazelnut au Chocolat
is soft chocolate crepe filled with fresh mangoes and hazelnut spread, drizzled with salted butter caramel, sprinkled with sliced almonds, and topped with whipped cream. I skipped the whipped cream, set aside a small piece for hubby, and ate the rest. It was delightful! And it's not too sweet, too, which made it more enjoyable.